Role:
Consultant Lead Product Designer hired to help relaunch Palmetto Solar App MVP in 4 months; the original app was ugly, broken, and abandoned by users. 
Duties include:
competitor landscape, UX research, design audit, service design,  customer journey, user story, user flow, desktop/mobile mock up, redesign, data visualization, gamification, user interface, and design system. 
Duration:
6 month contract 
Audited existing broken web and mobile app (known as Palmetto Home)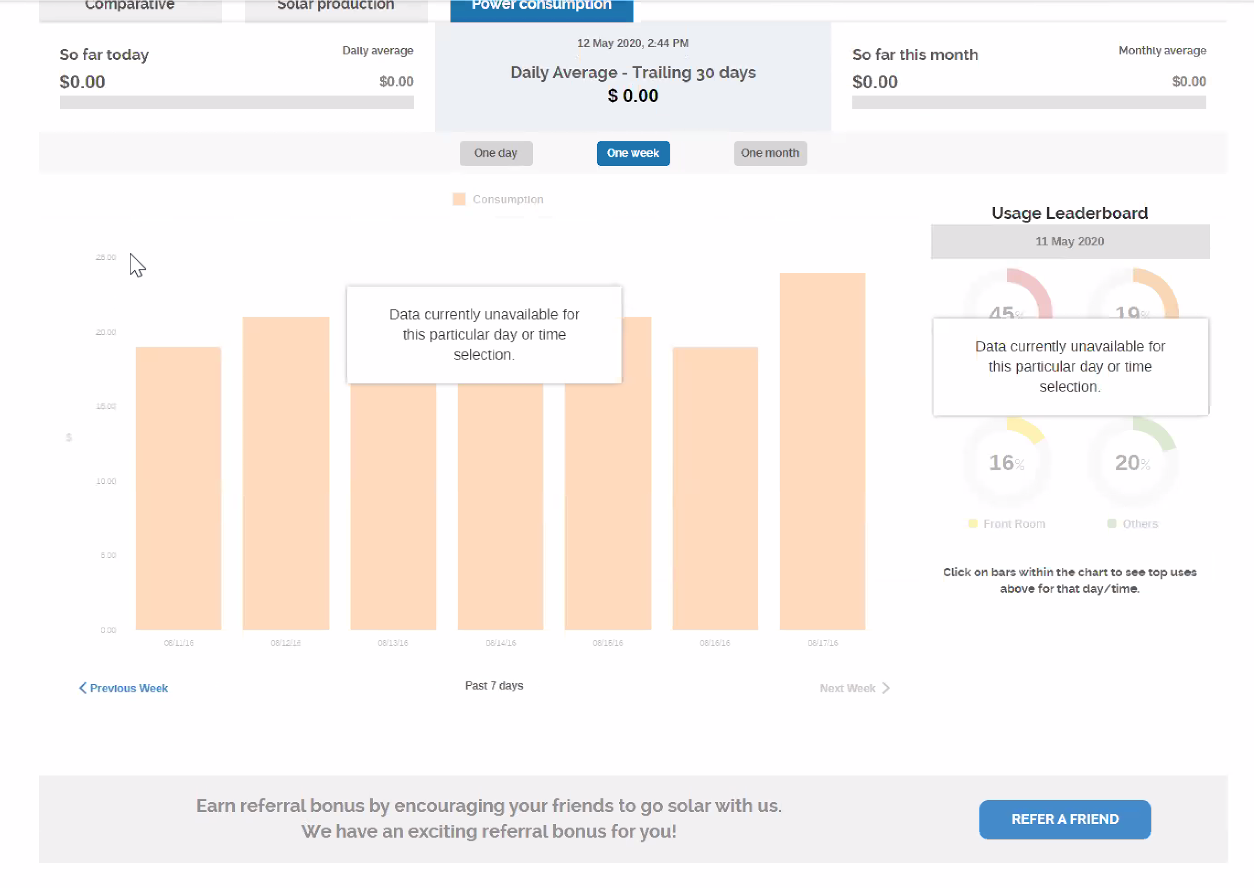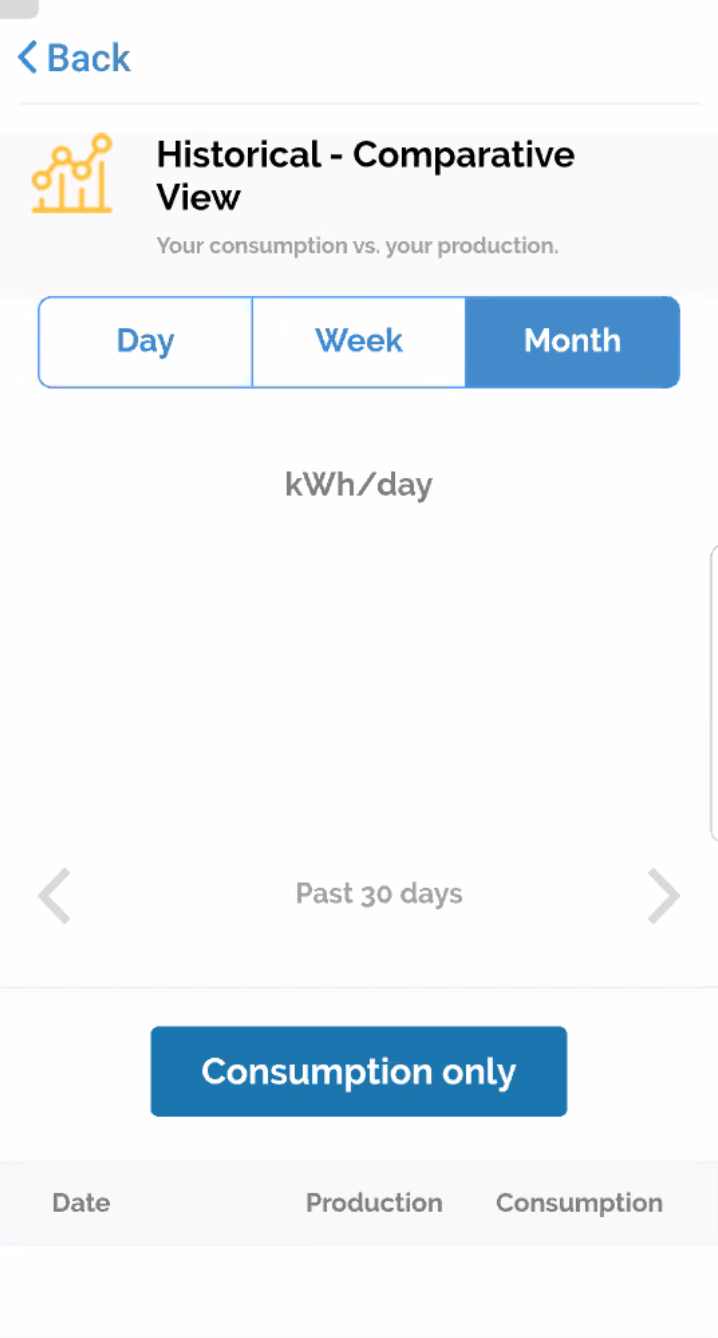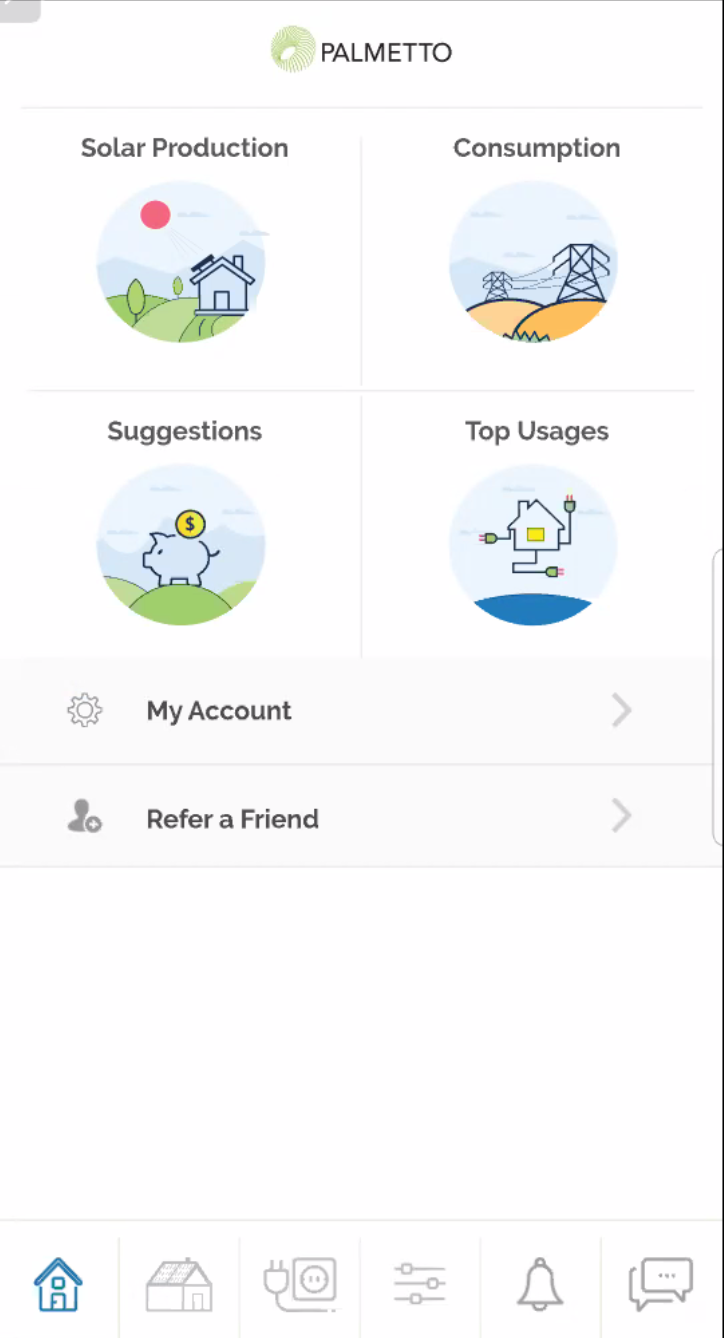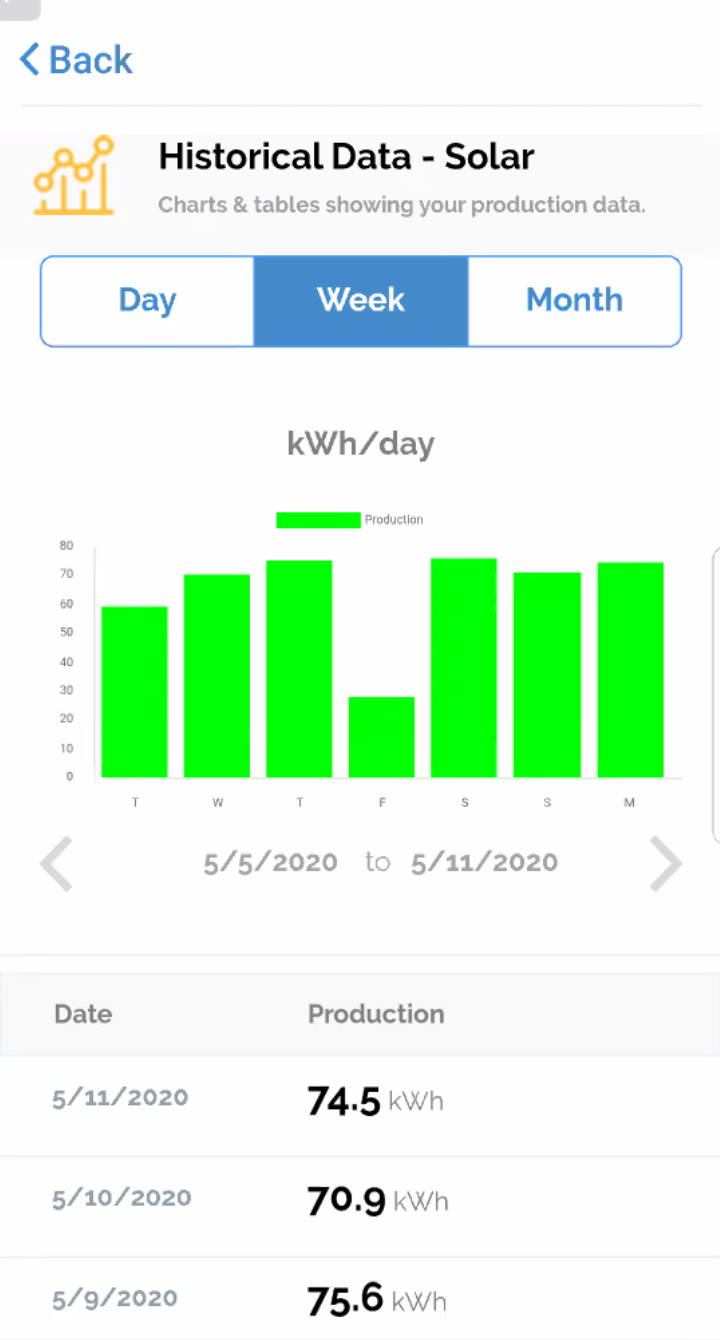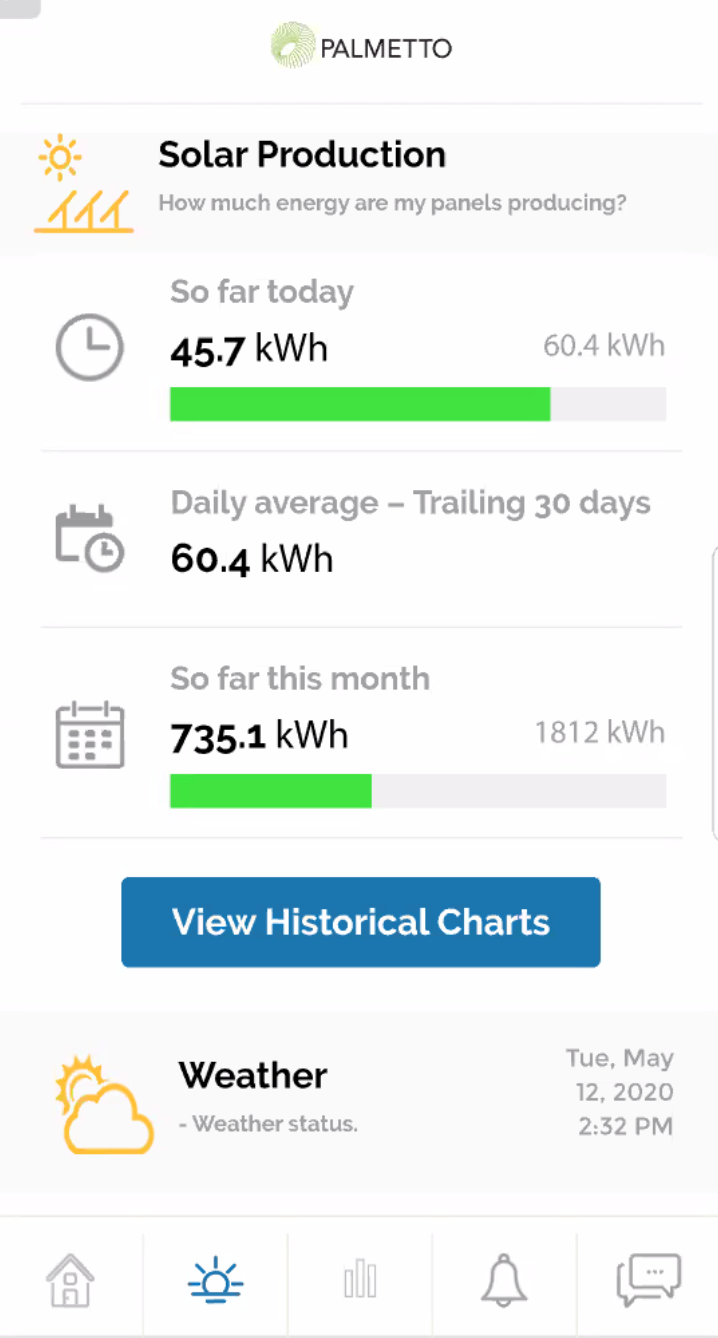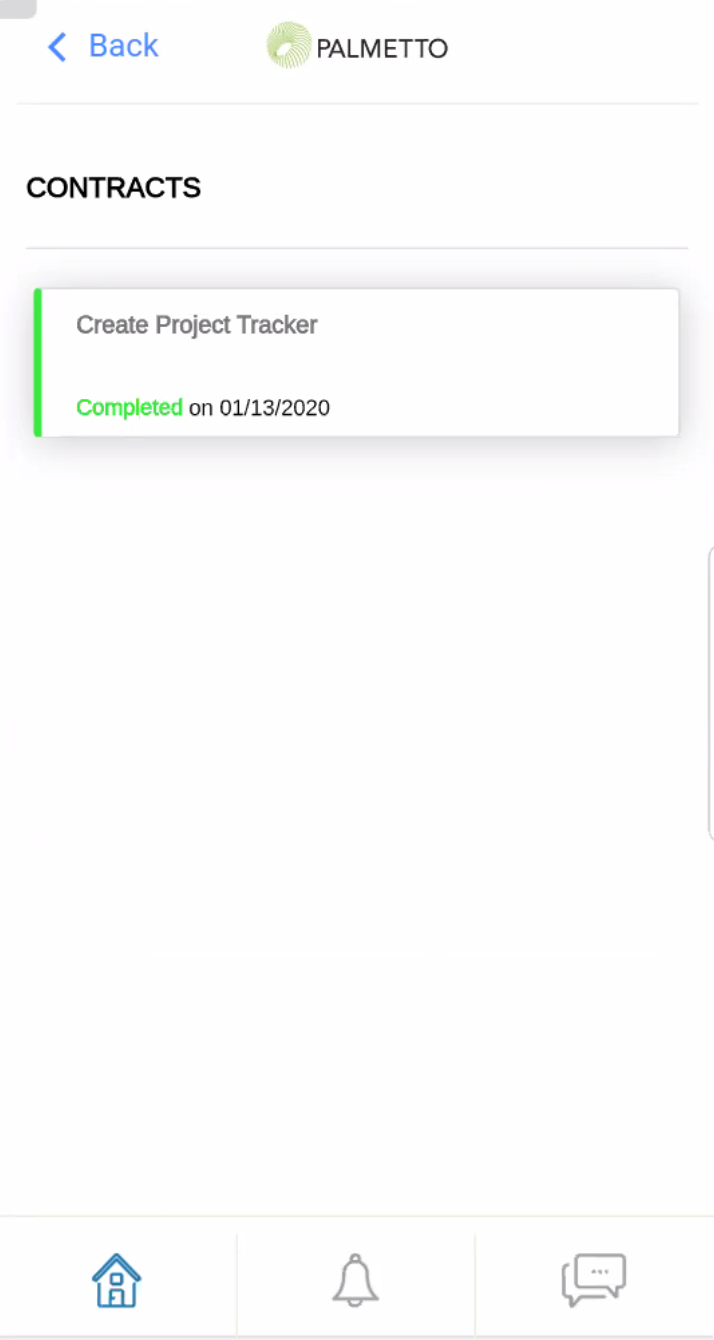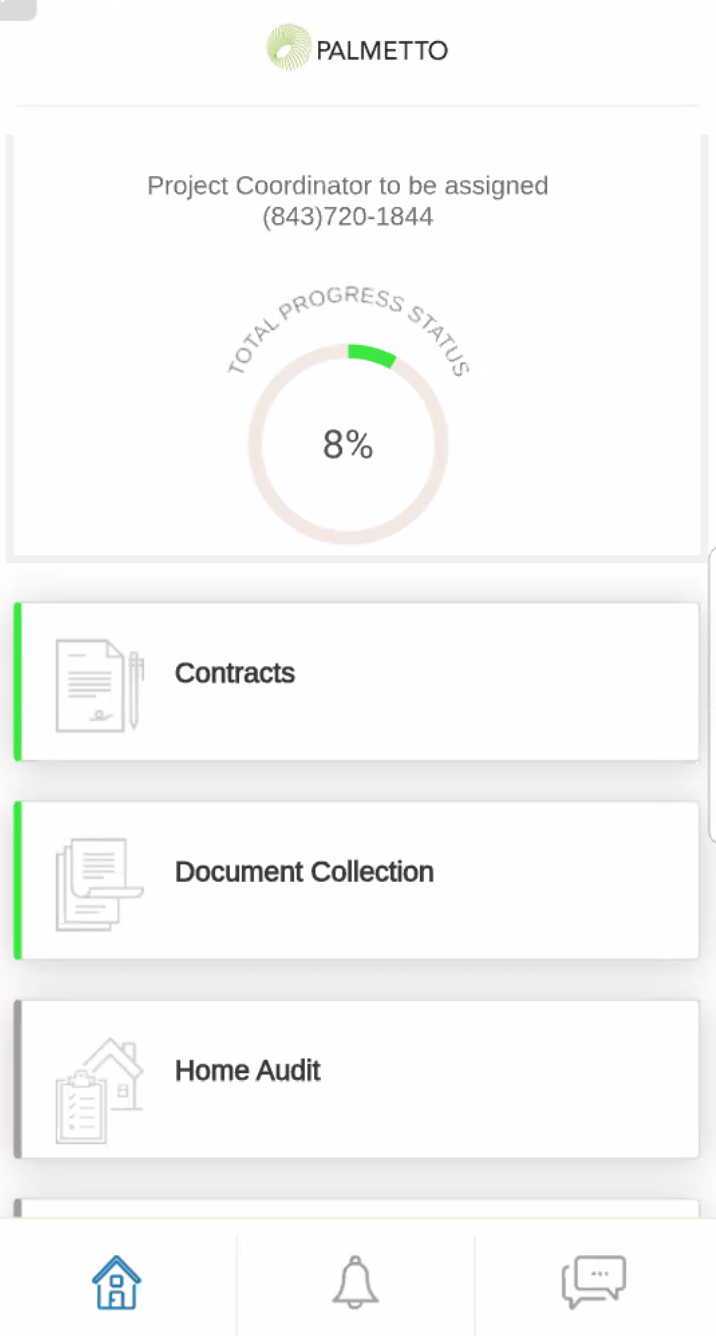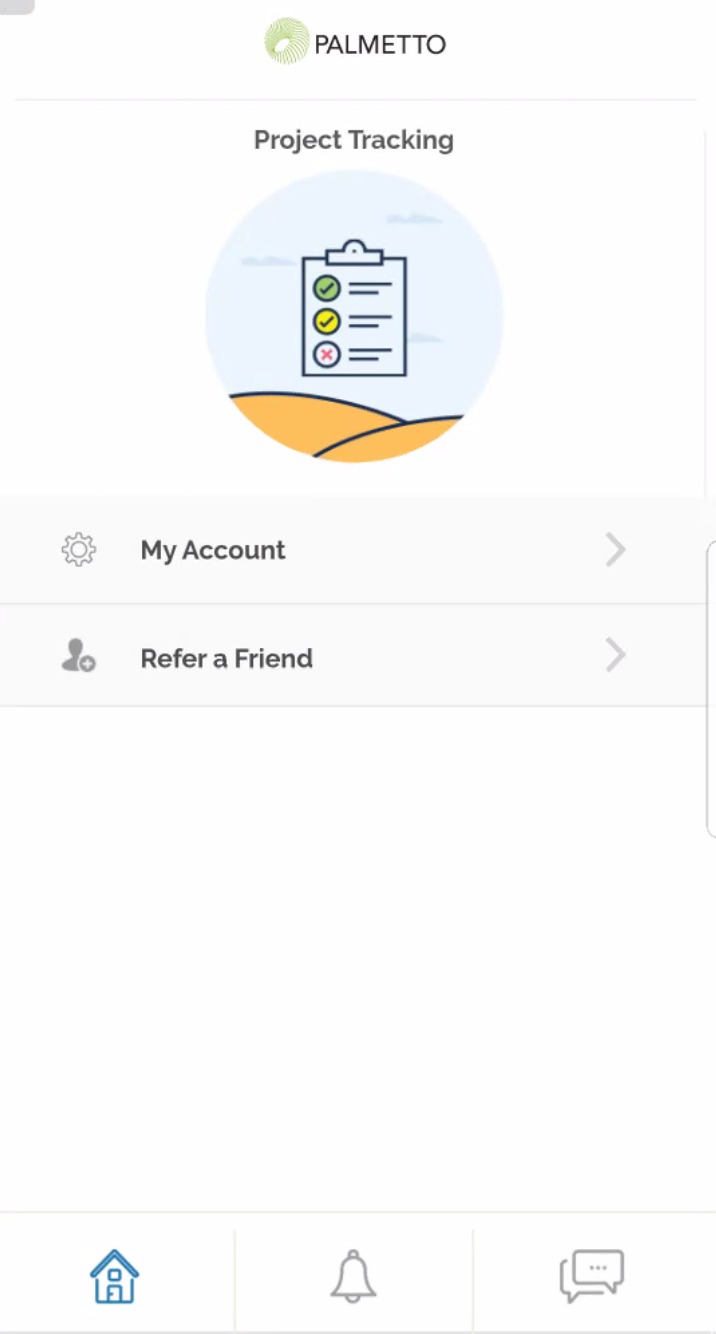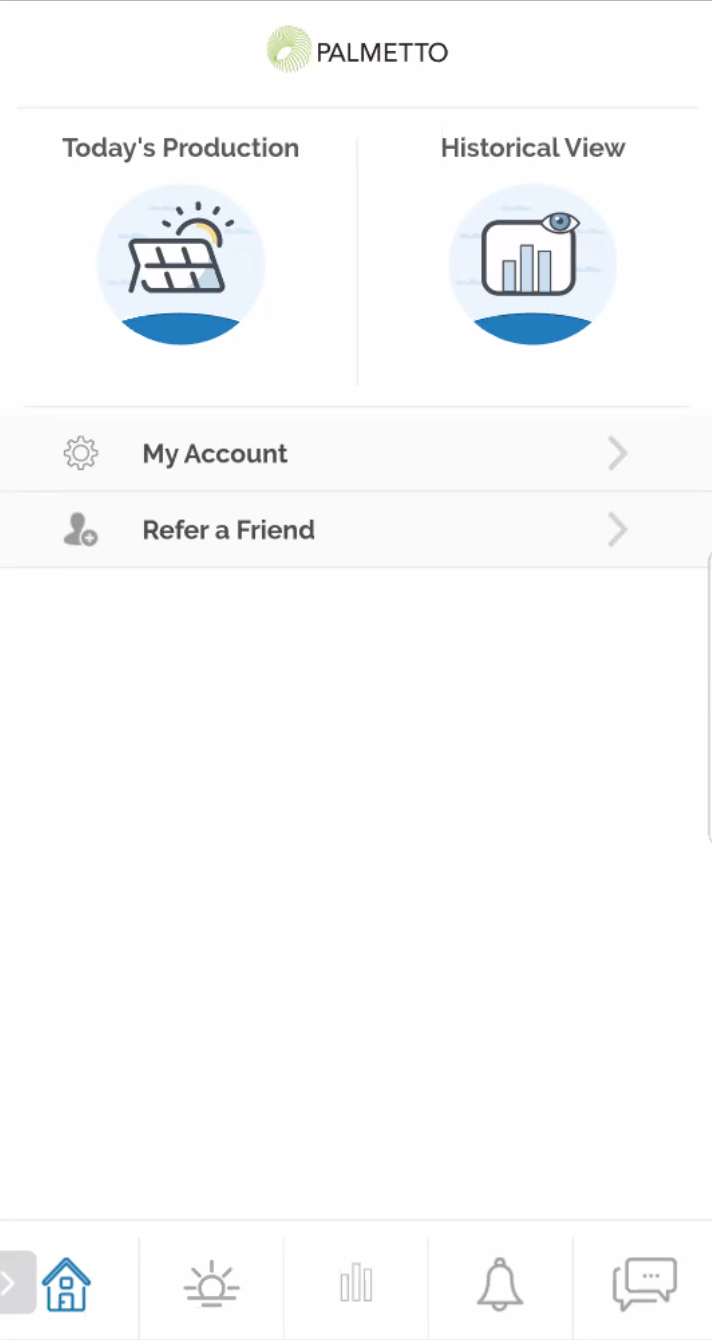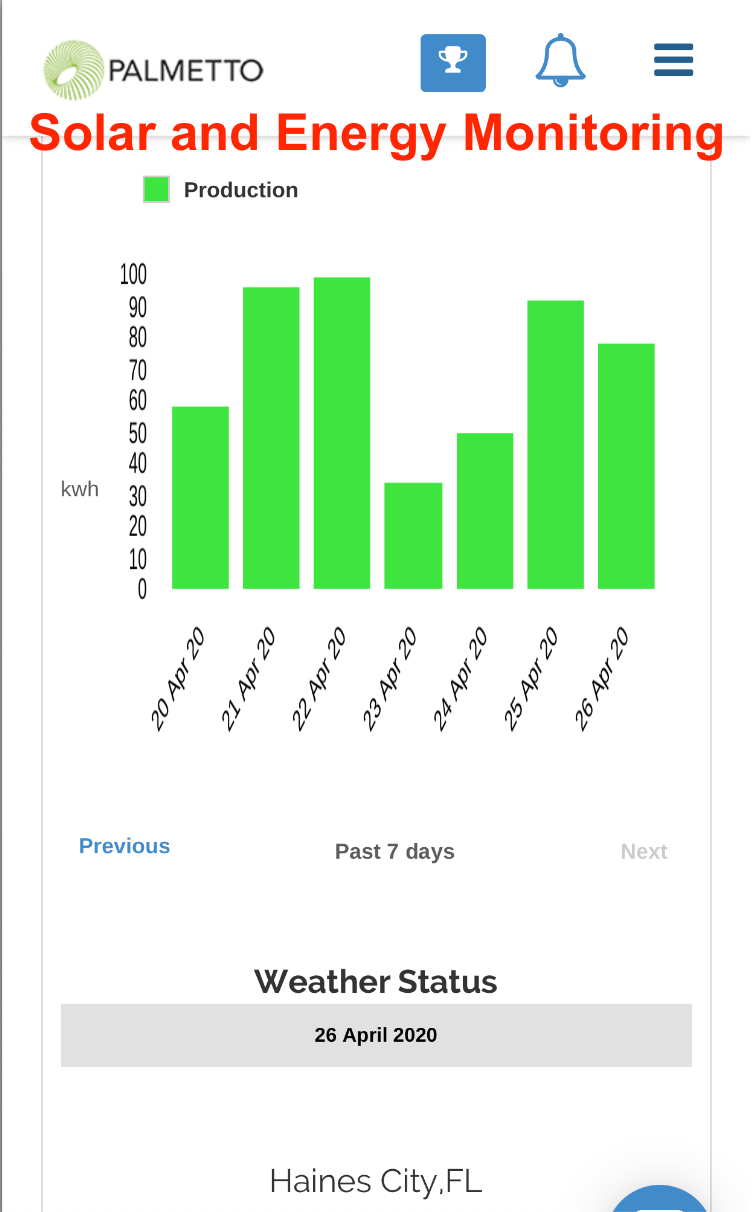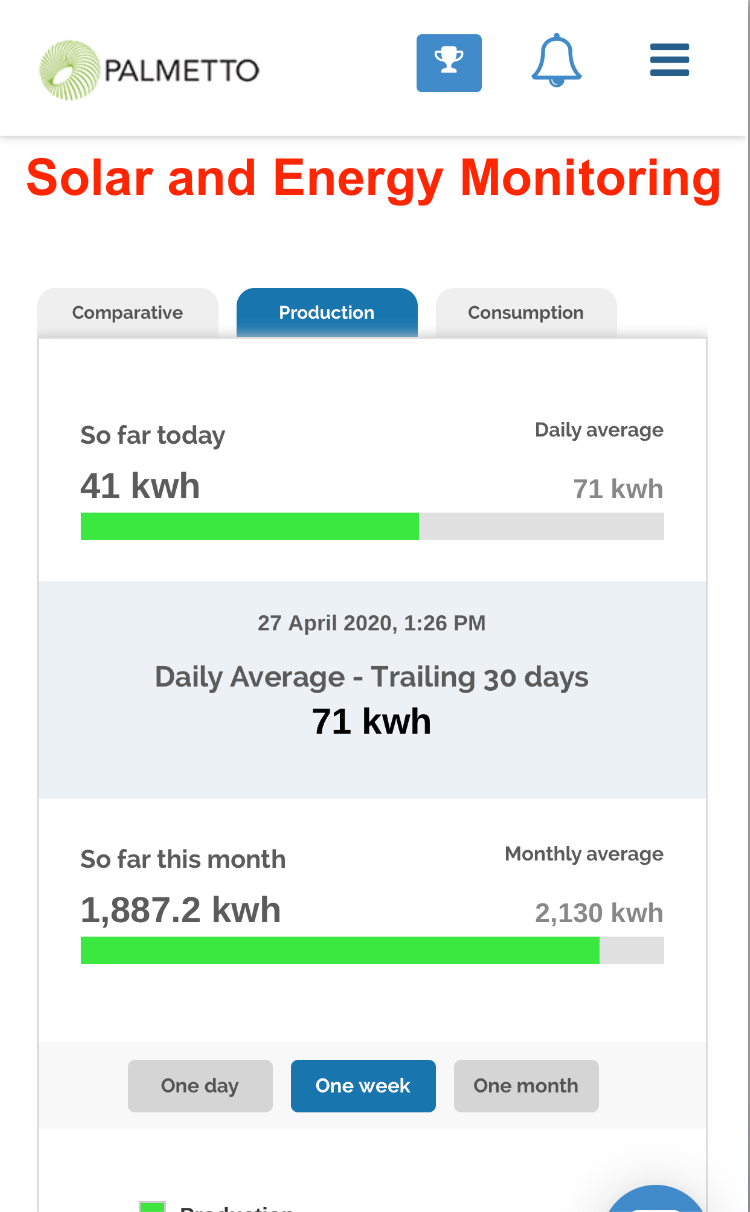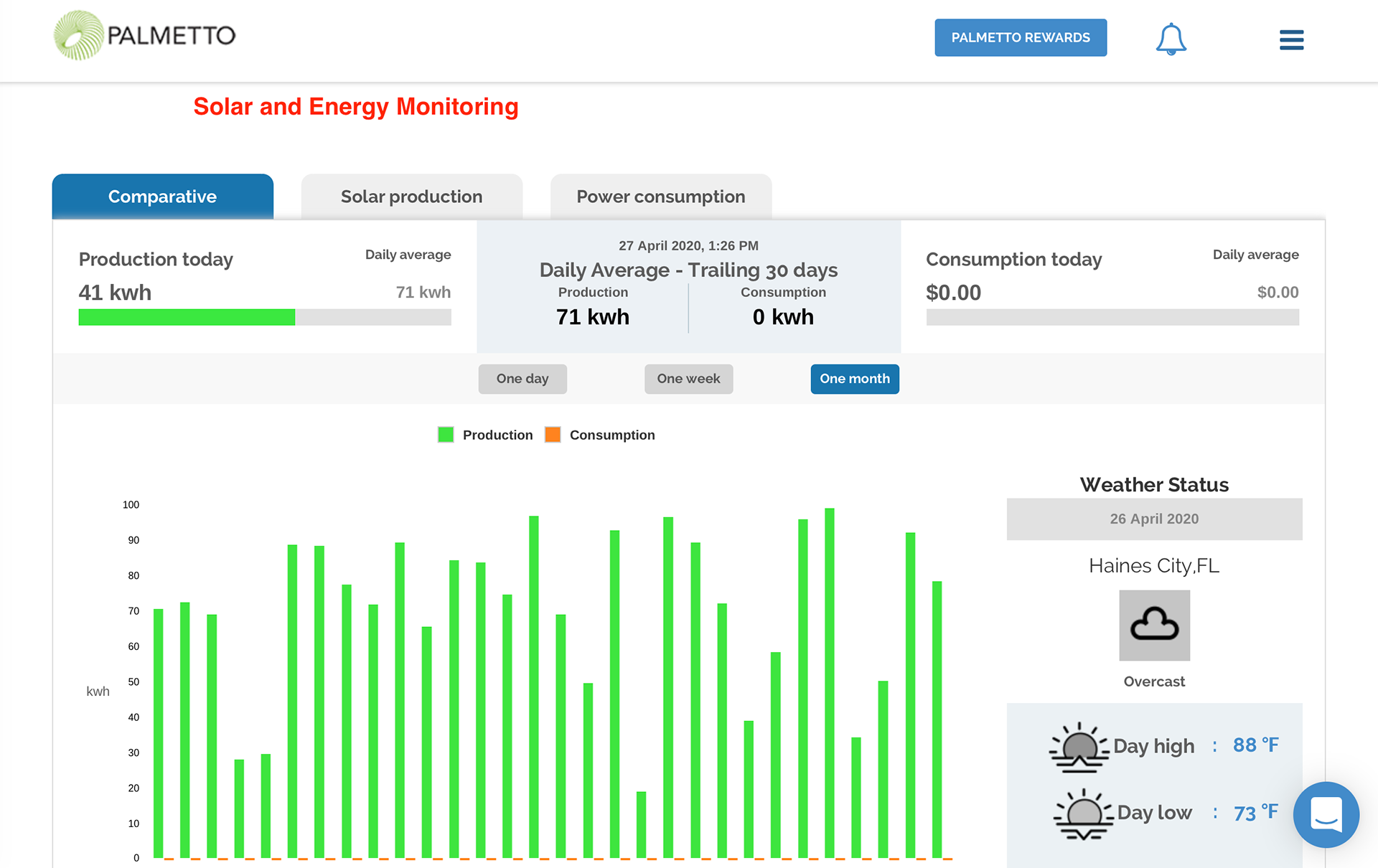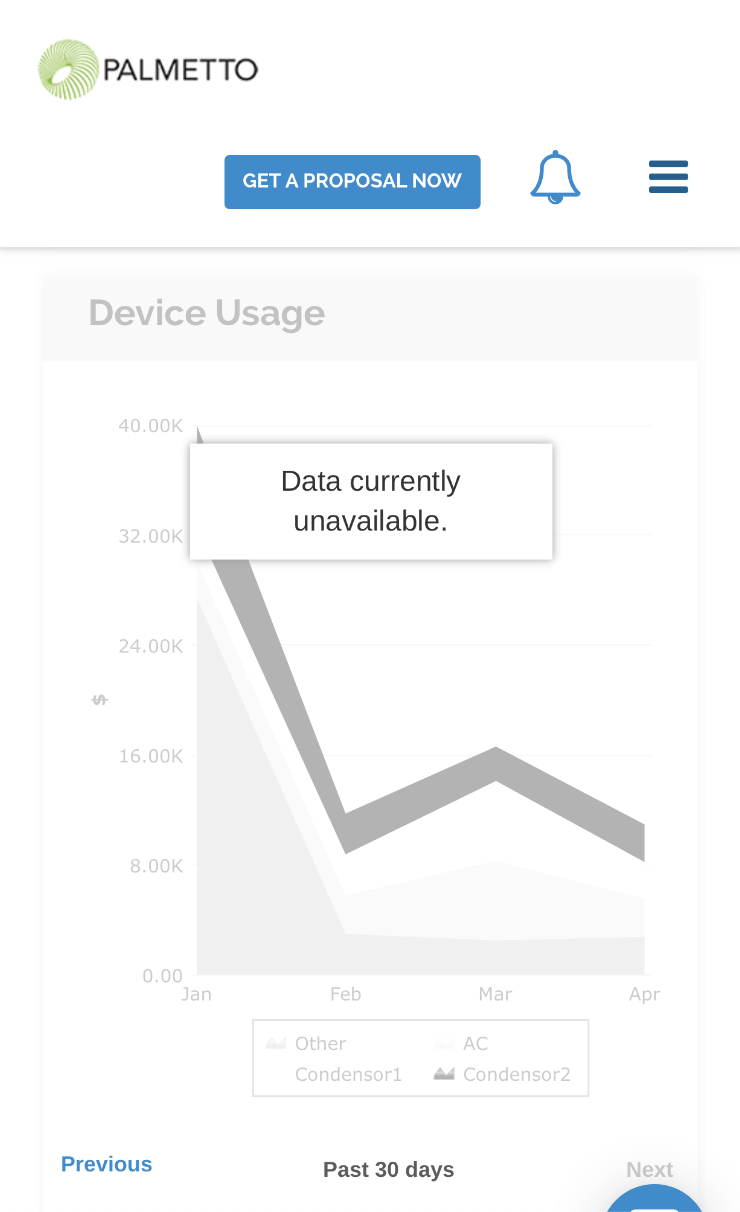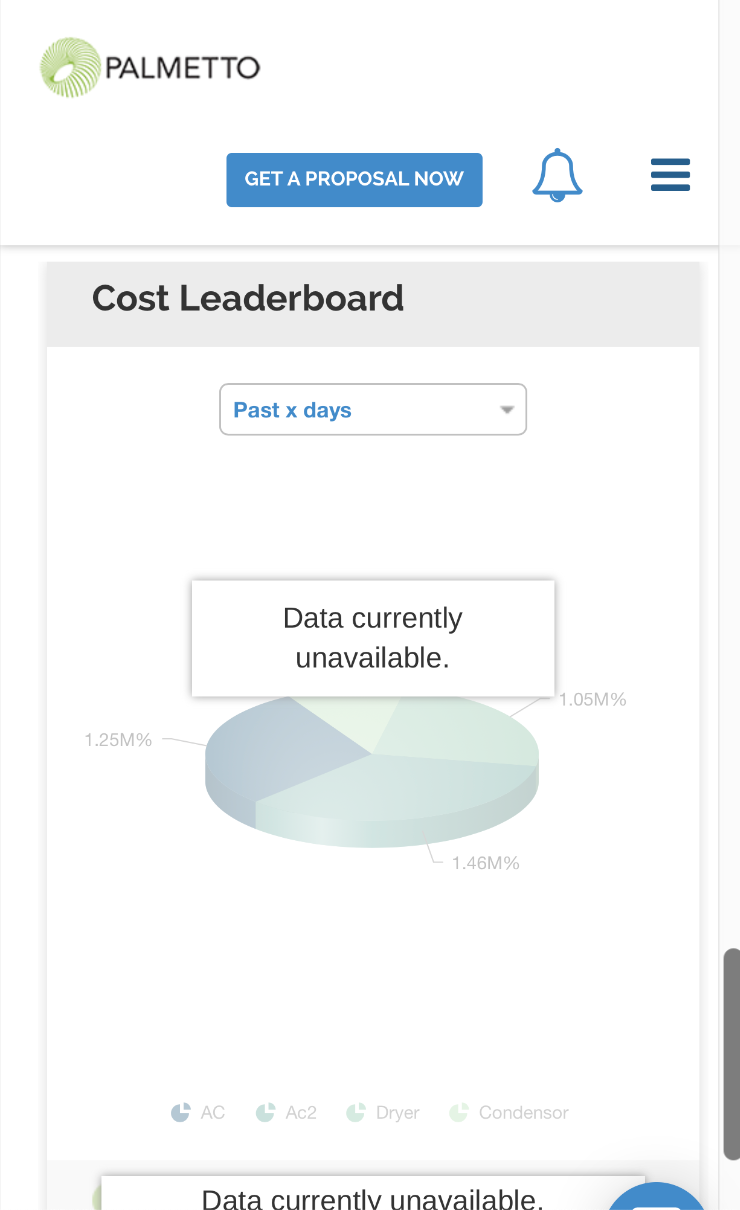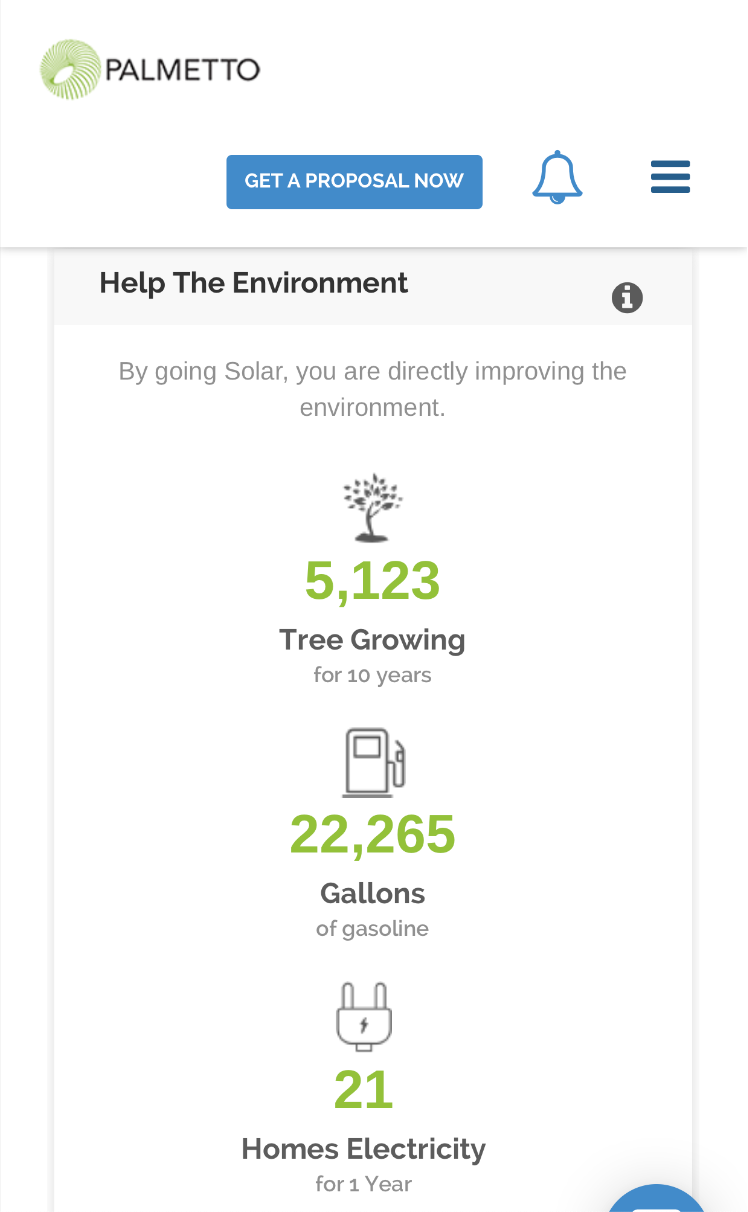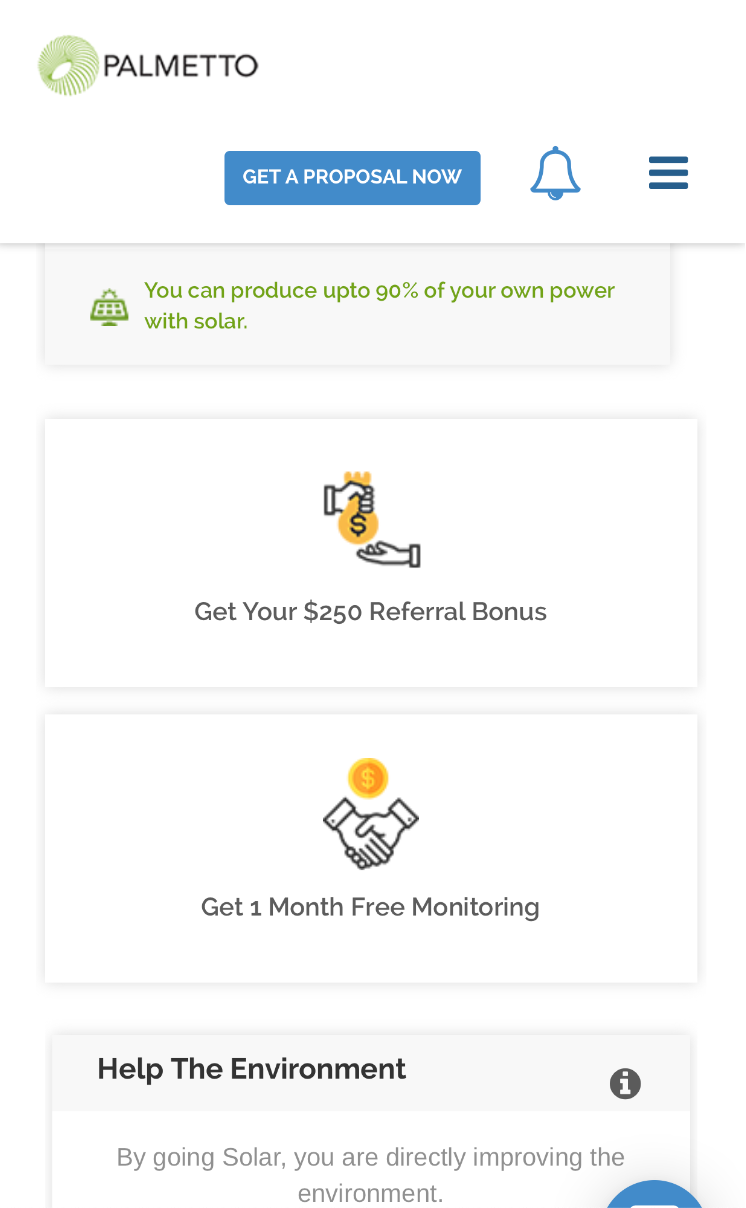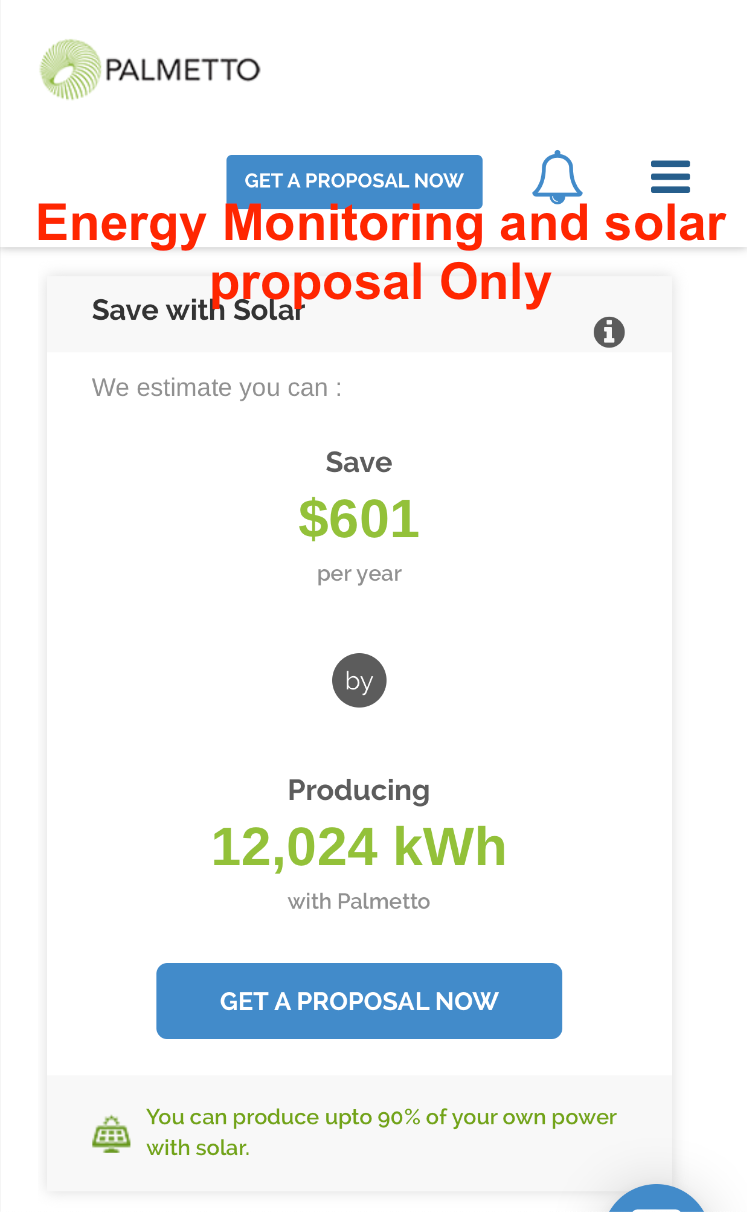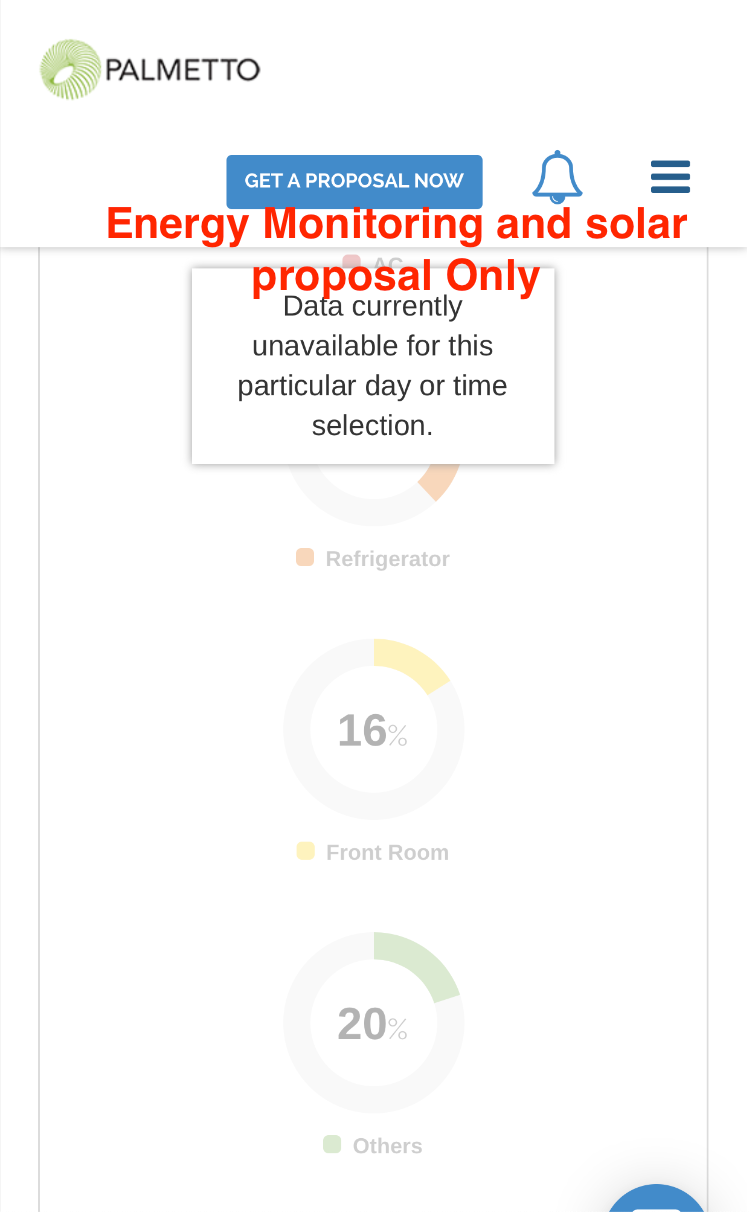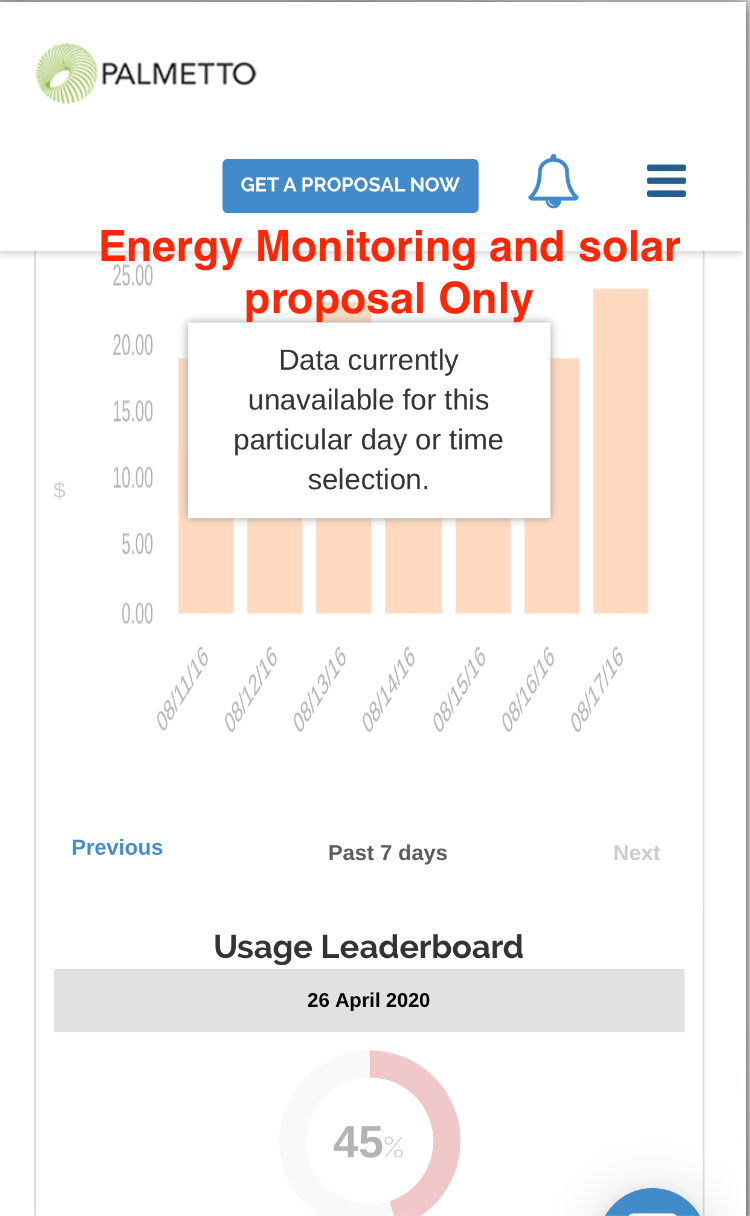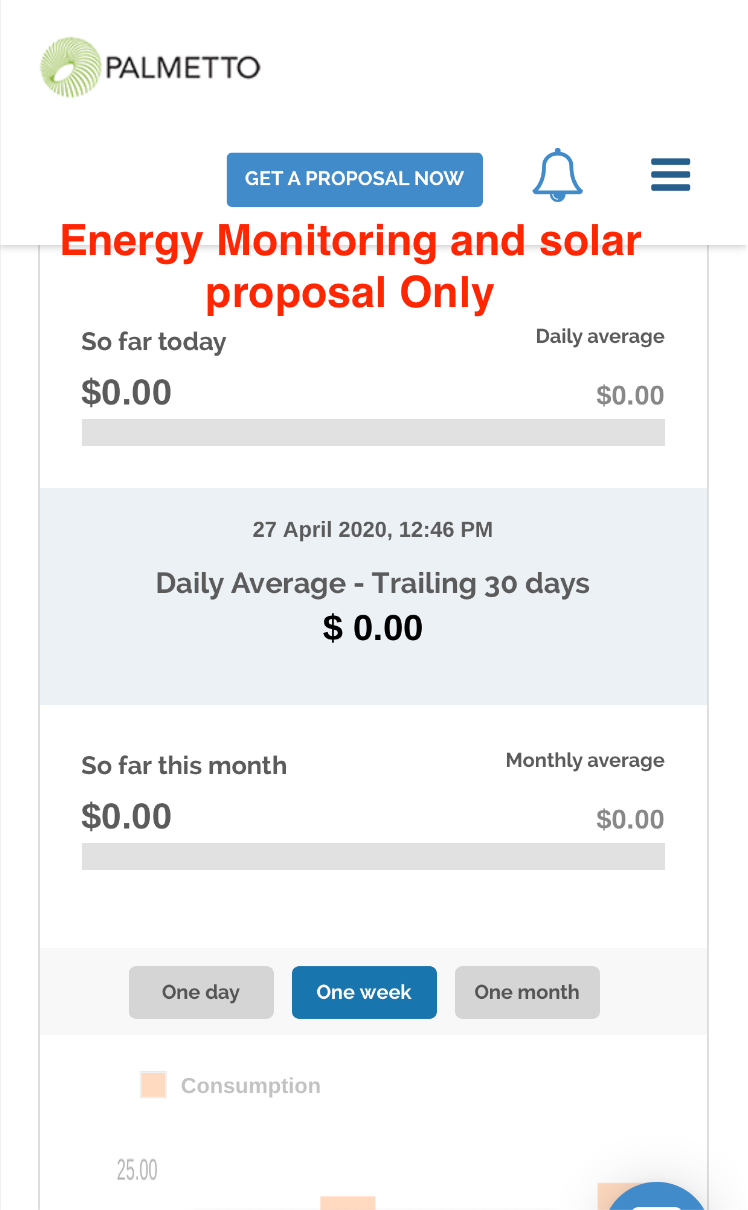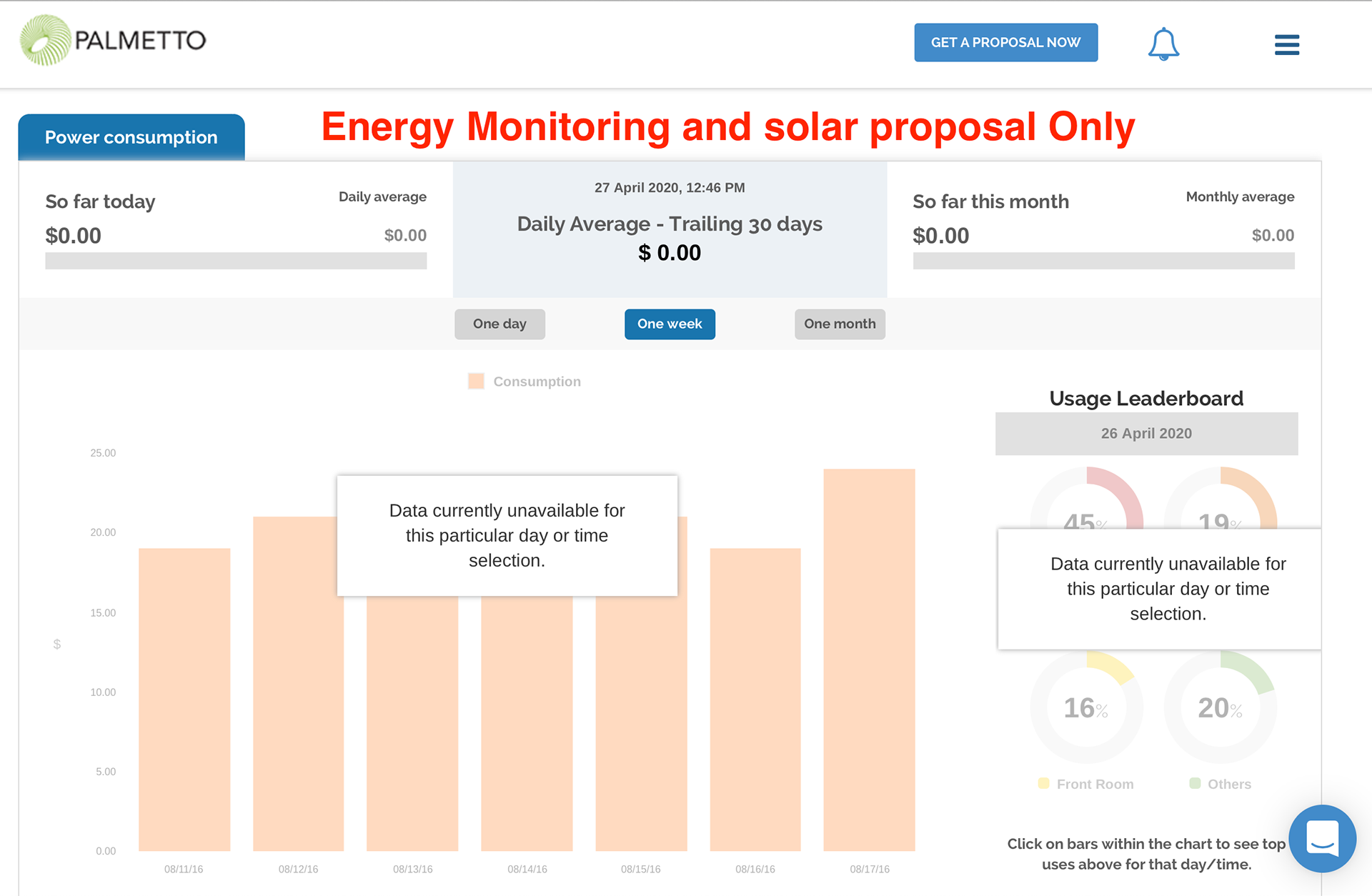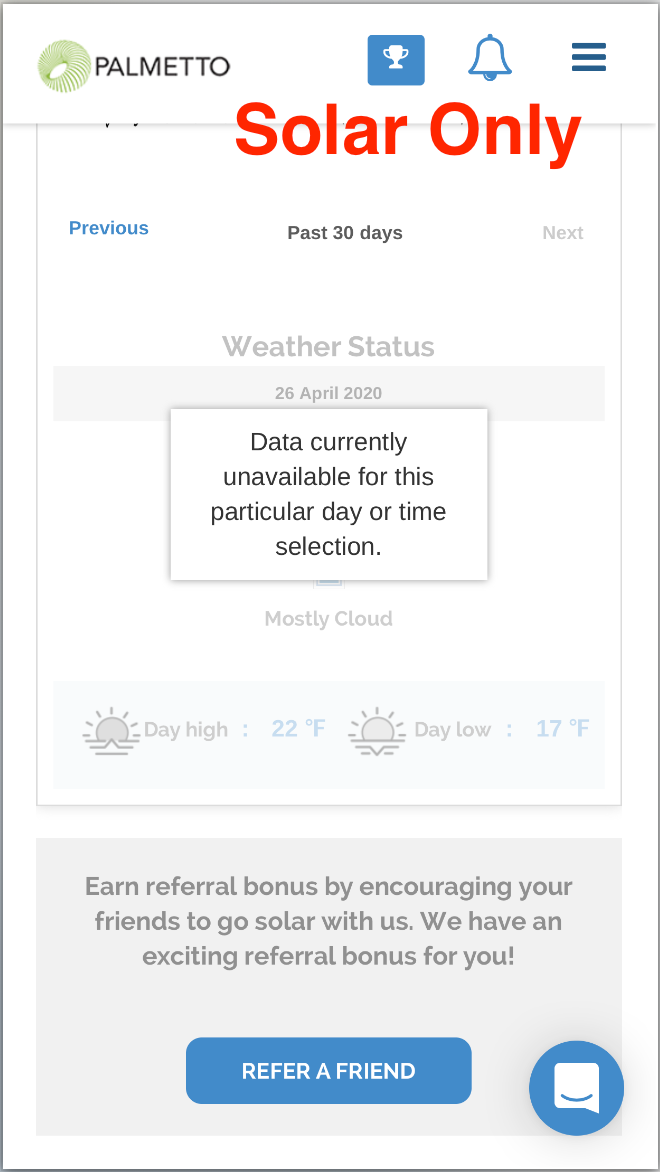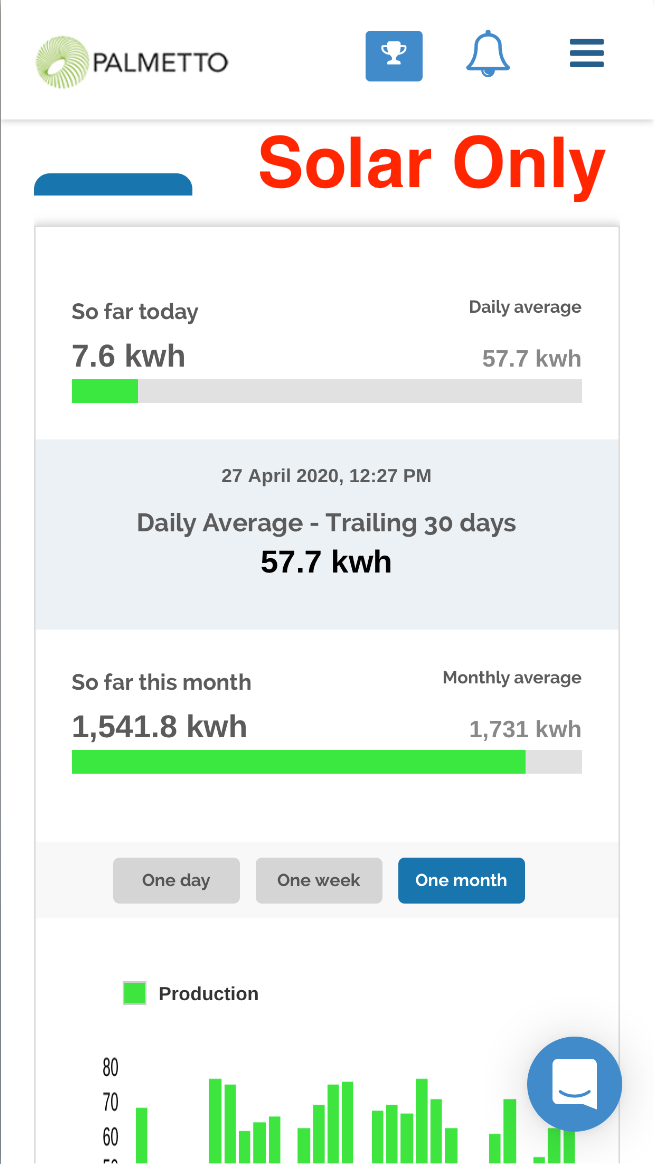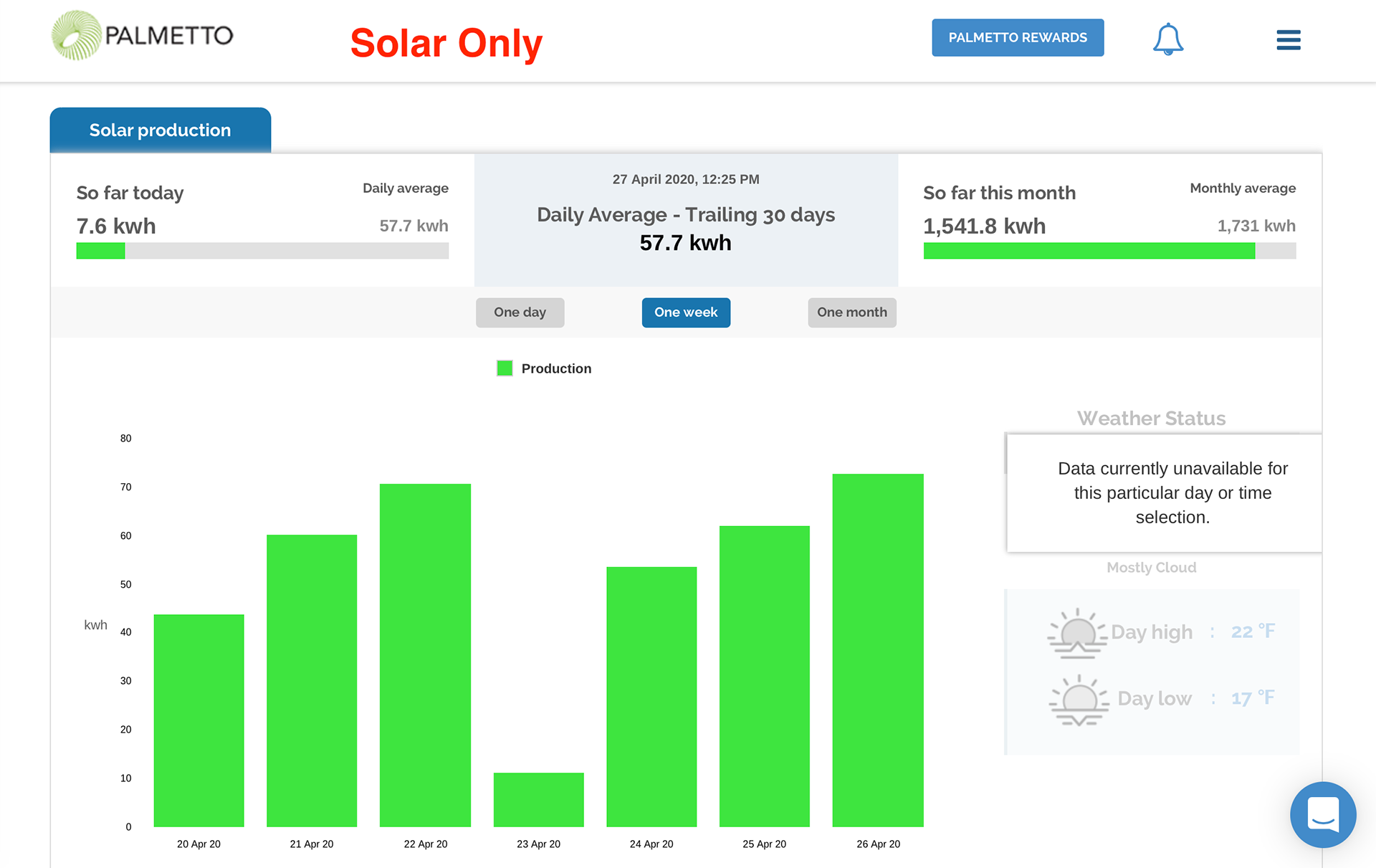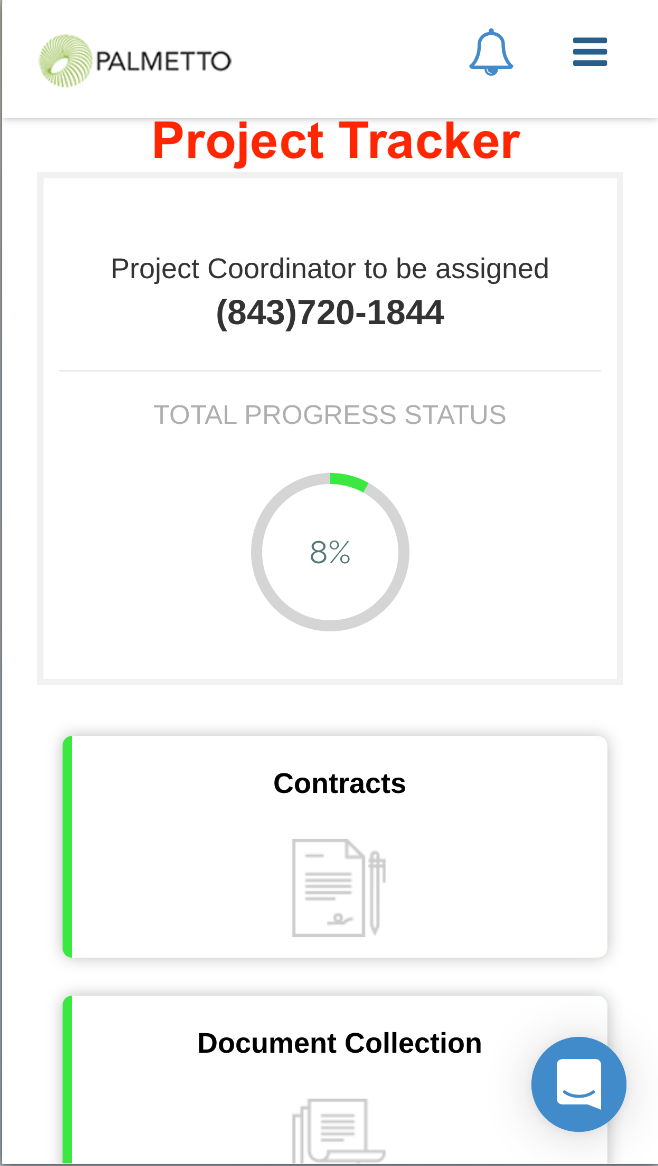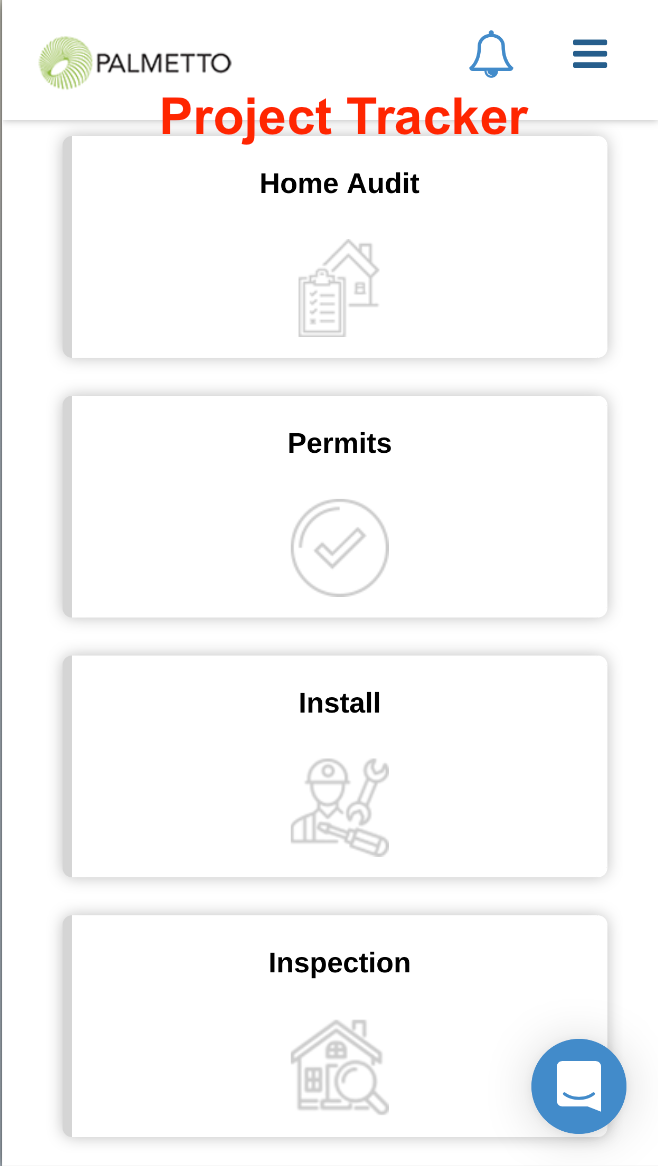 Lead a design sprint mapping out site architecture, use cases, competition, etc.
Goal: In 1 year, Palmetto App will be the central hub for solar customers to gain insight into home energy production, consumption, weather alerts, and appliance efficiency.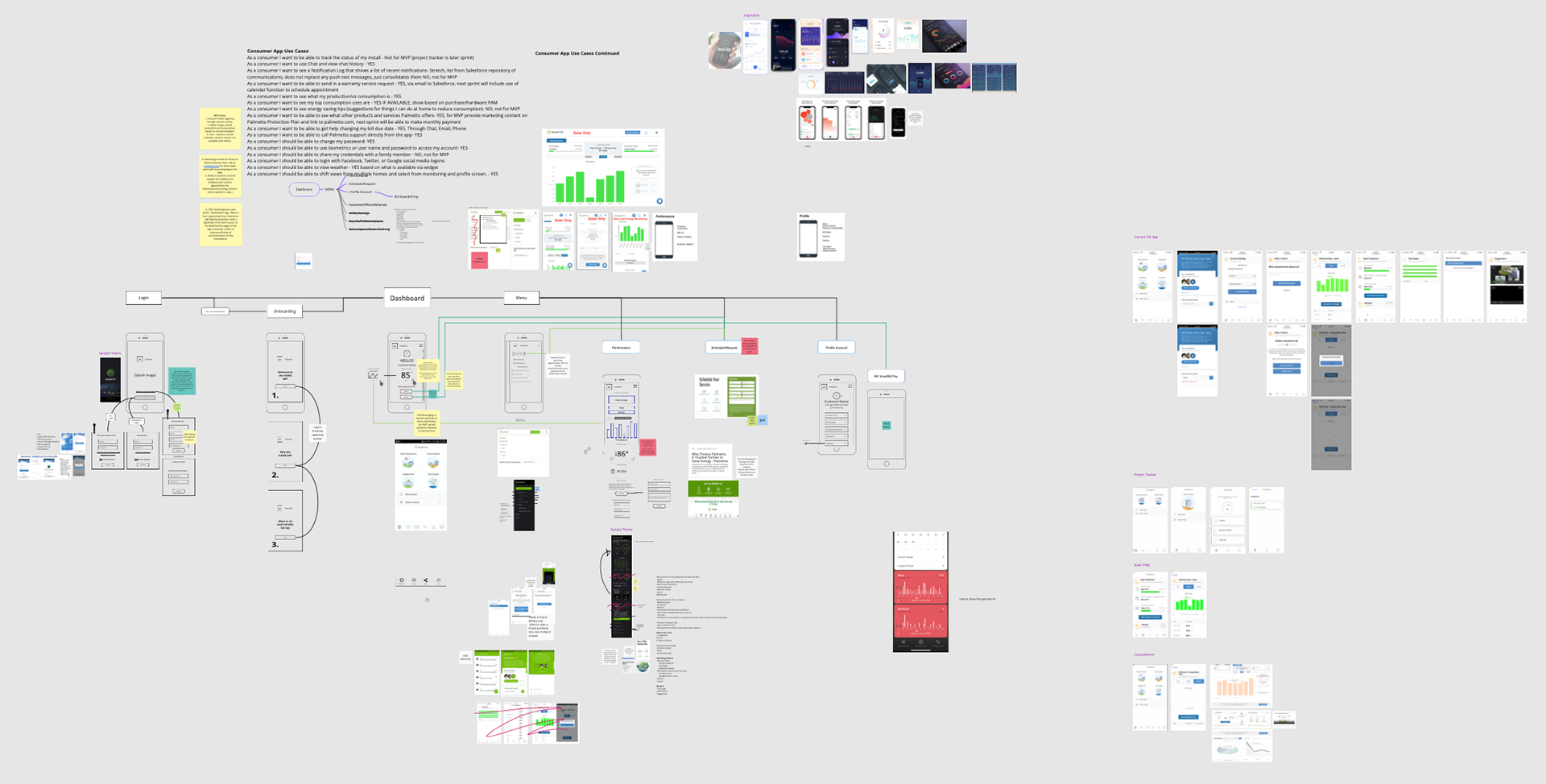 Wireframed additional service design programs to guide the customer to the app.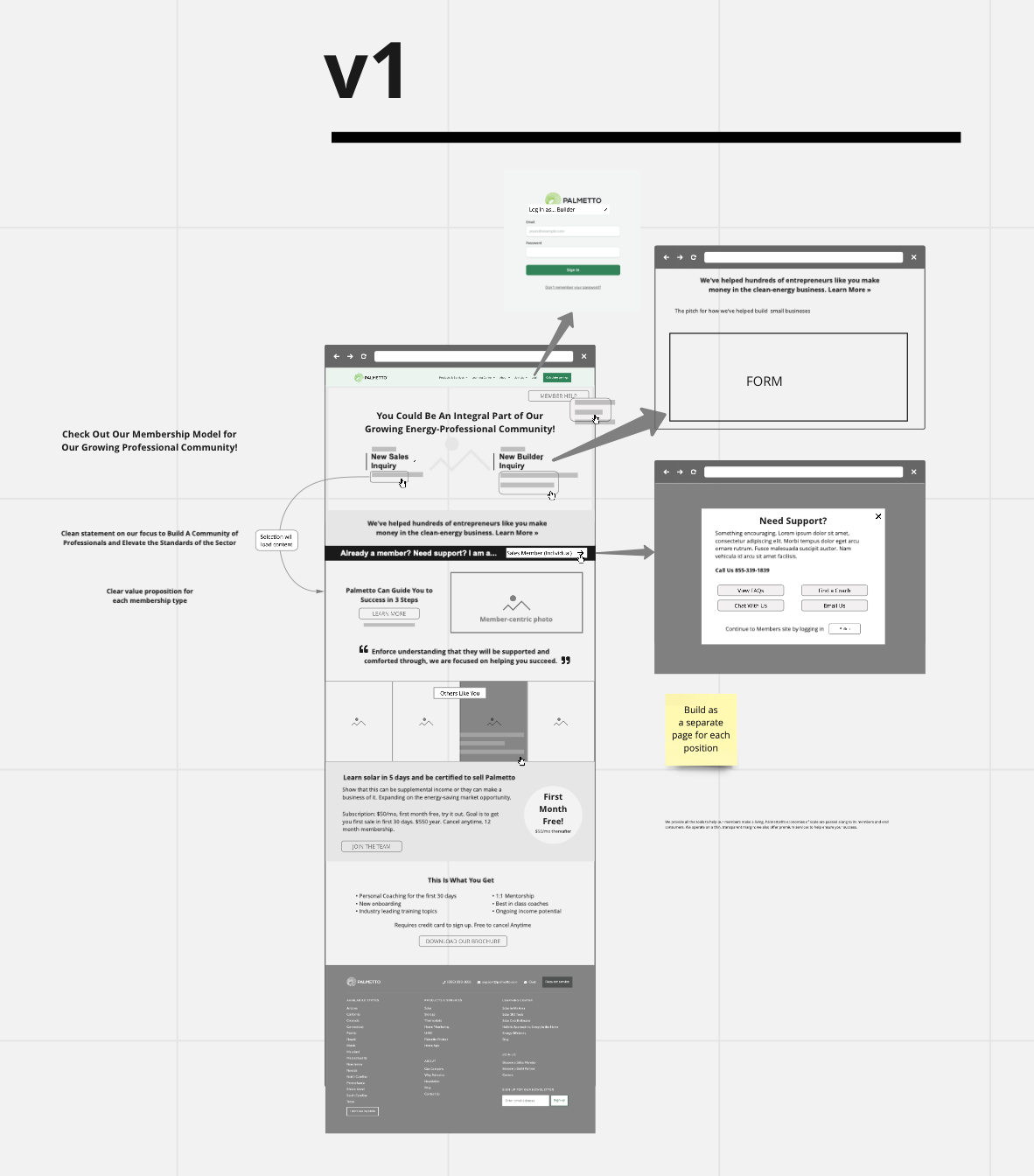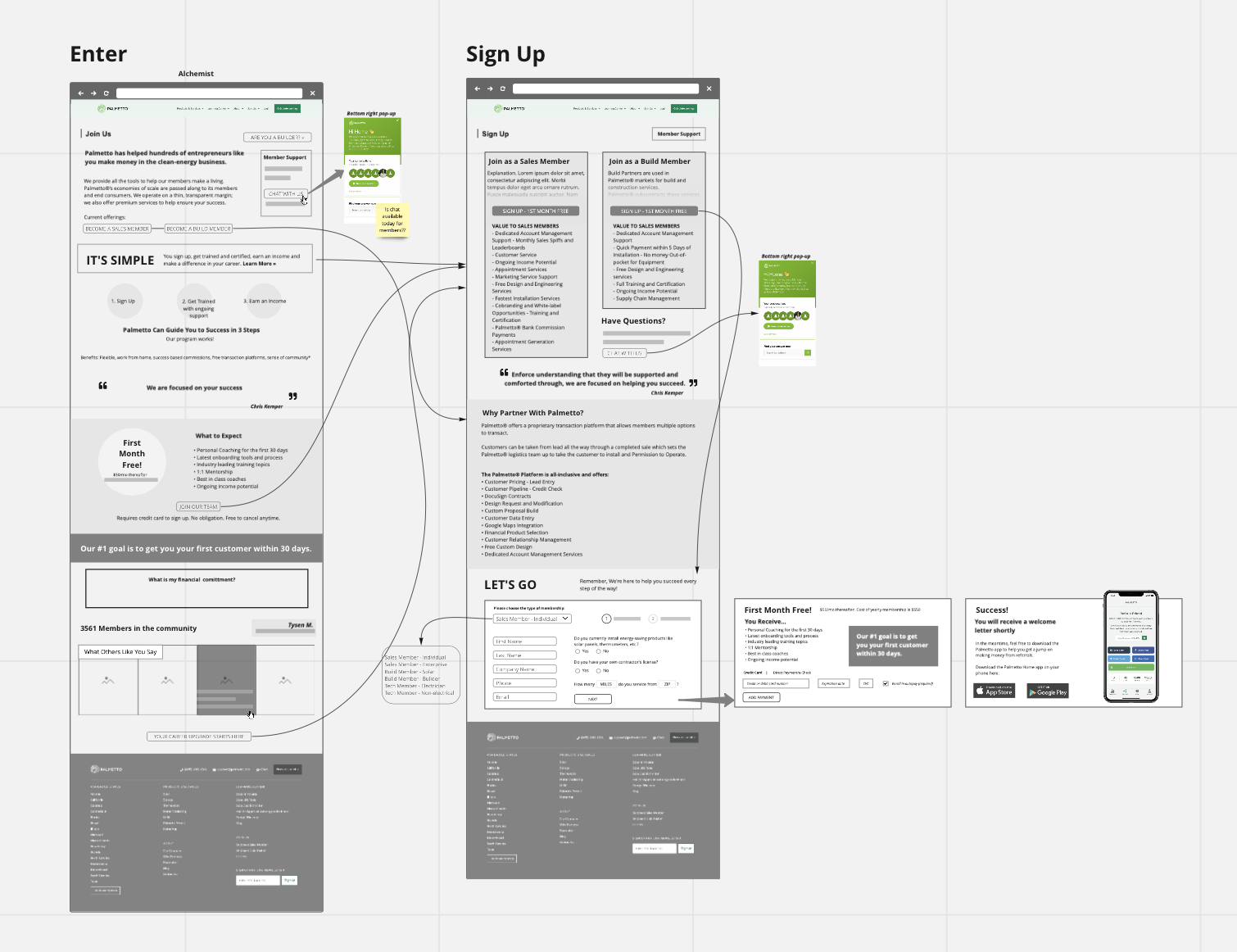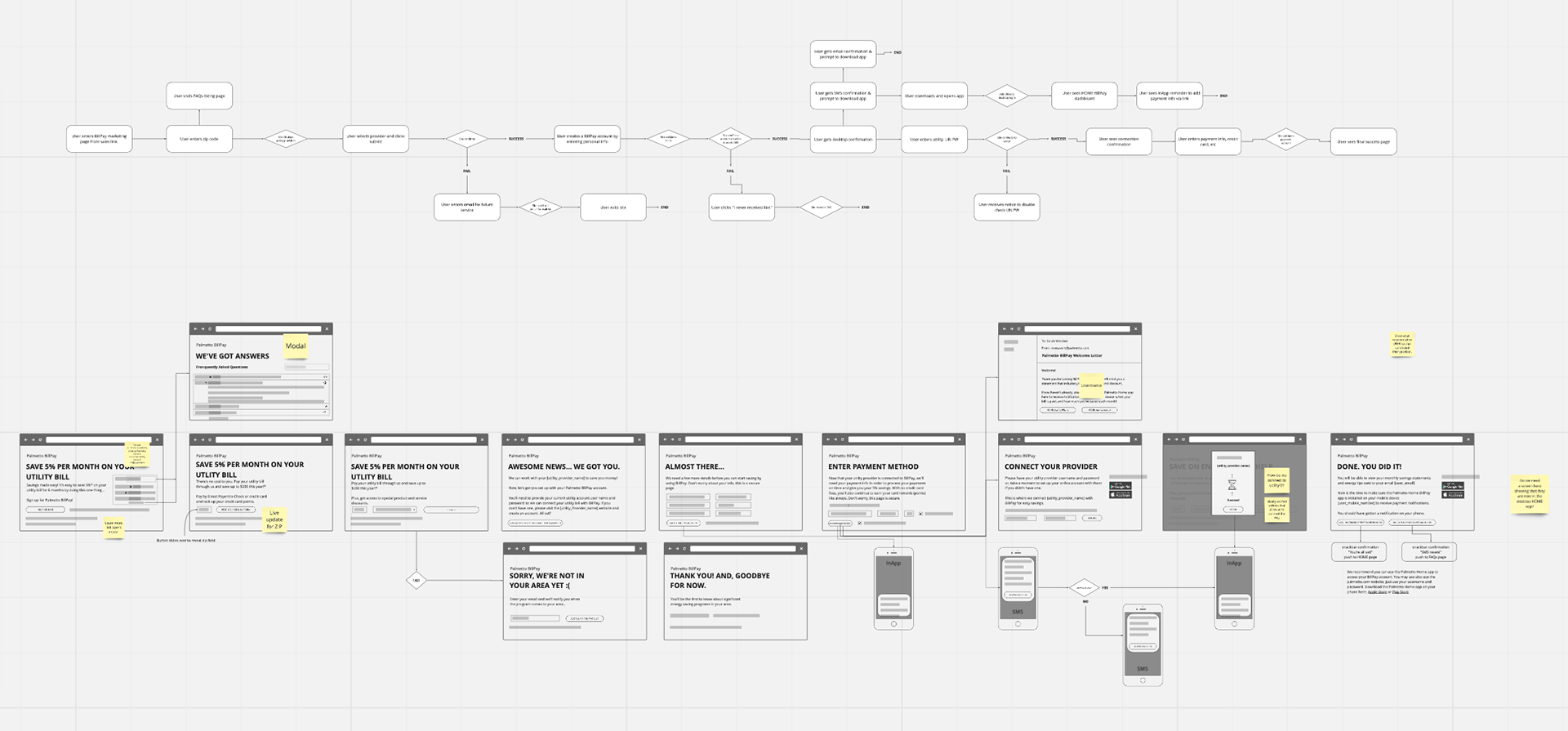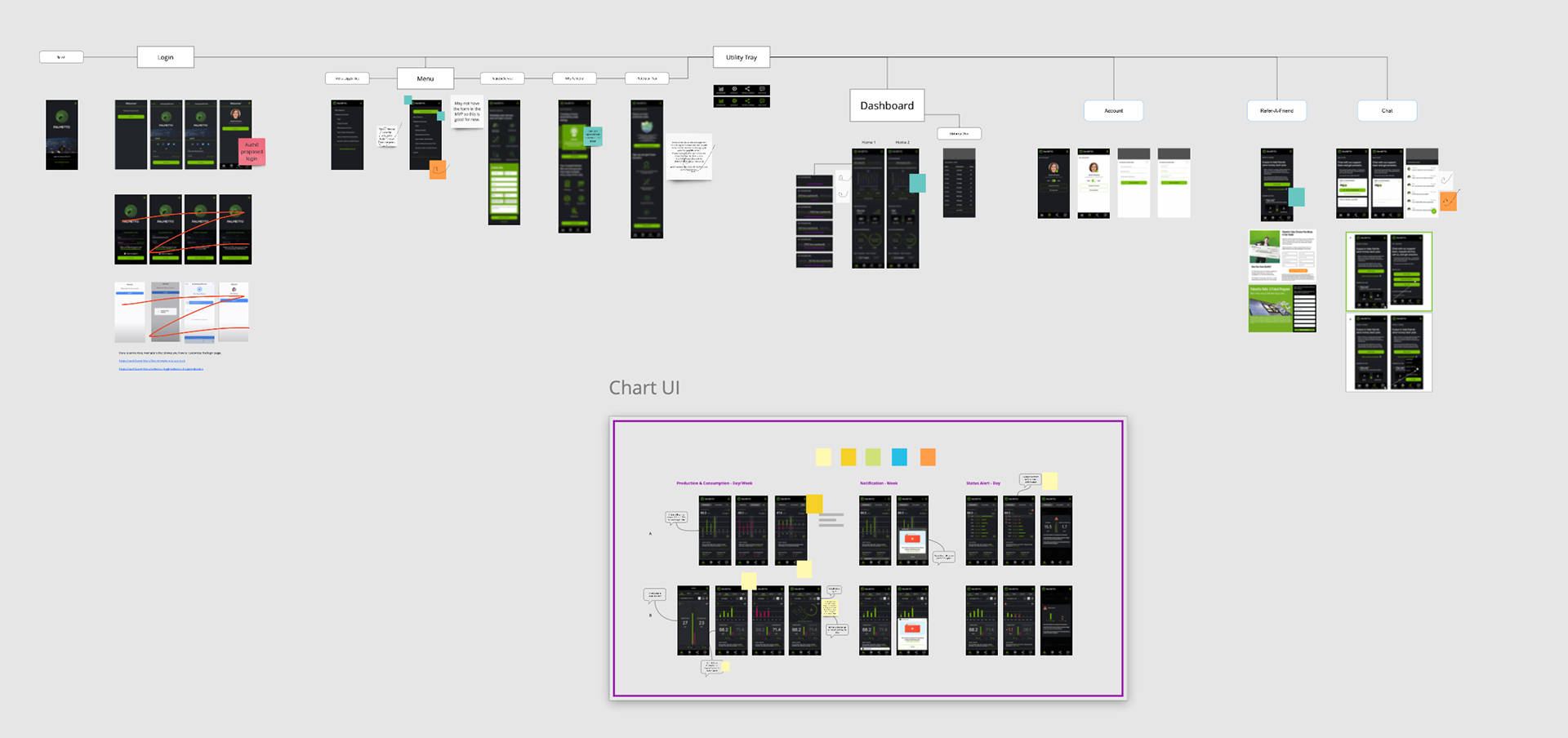 First round of MVP concept screens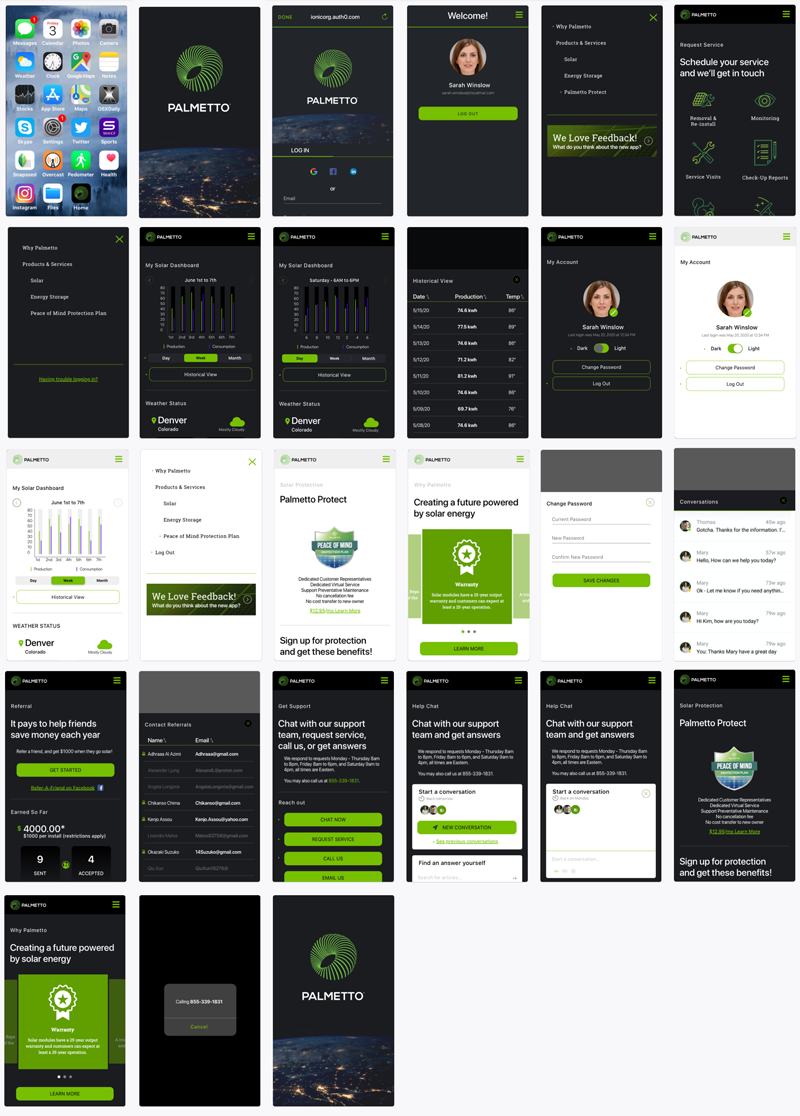 Explored data visualization concepts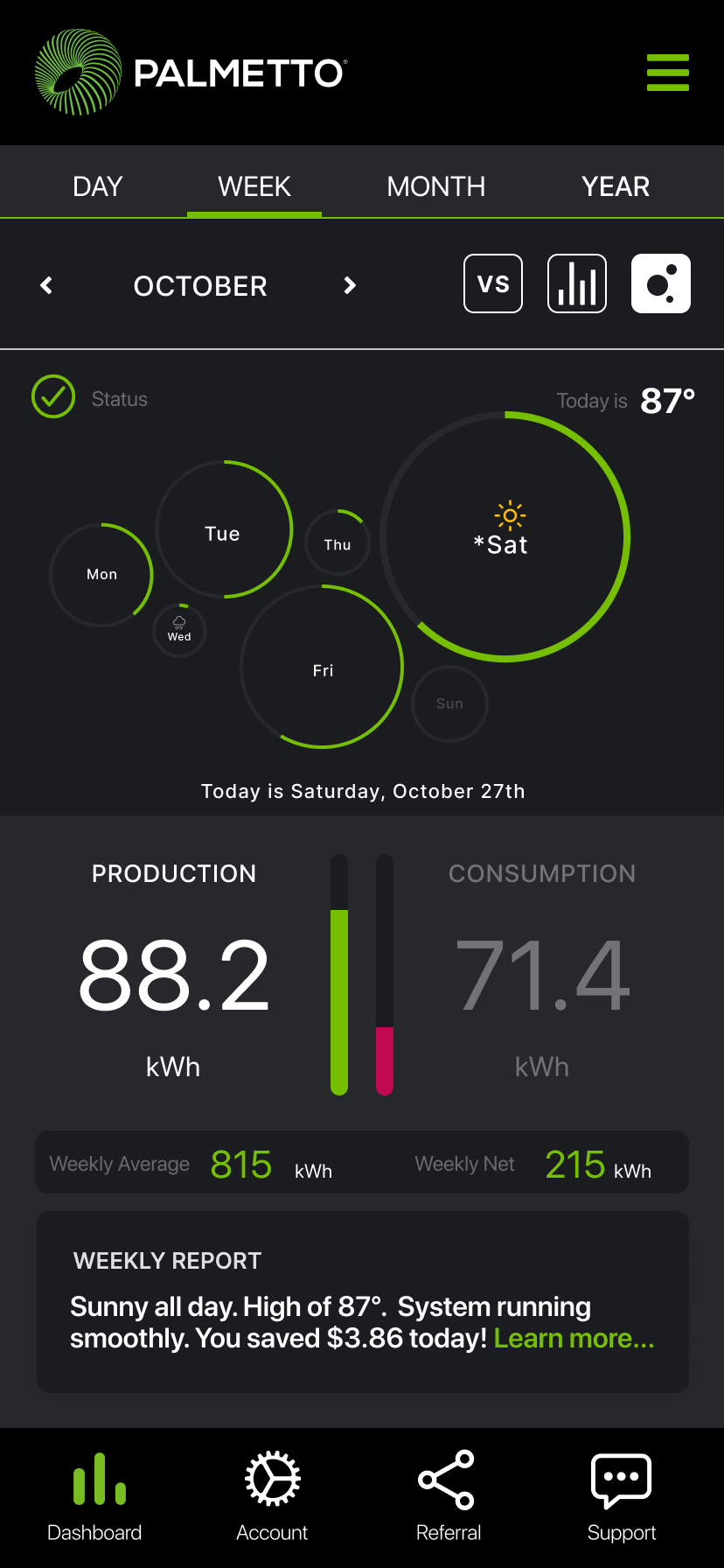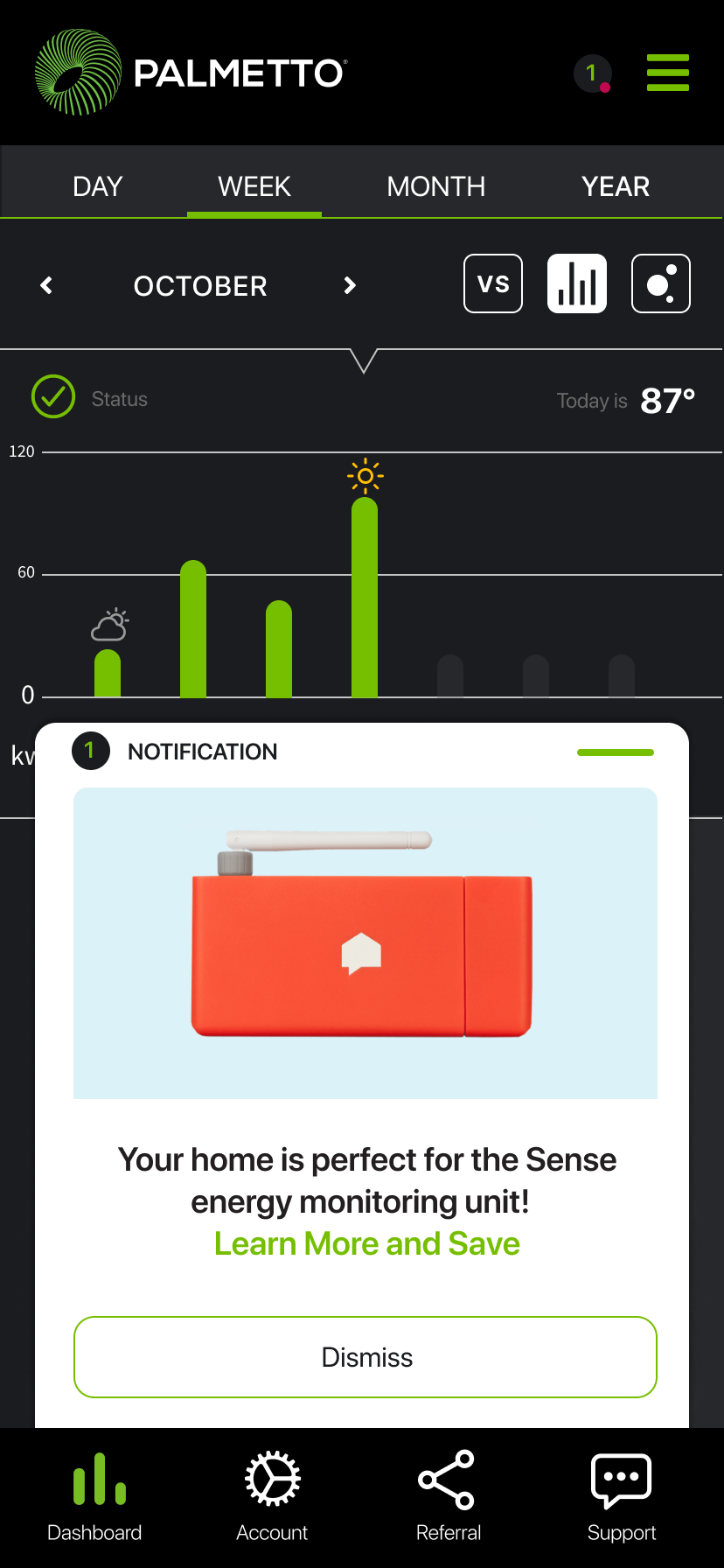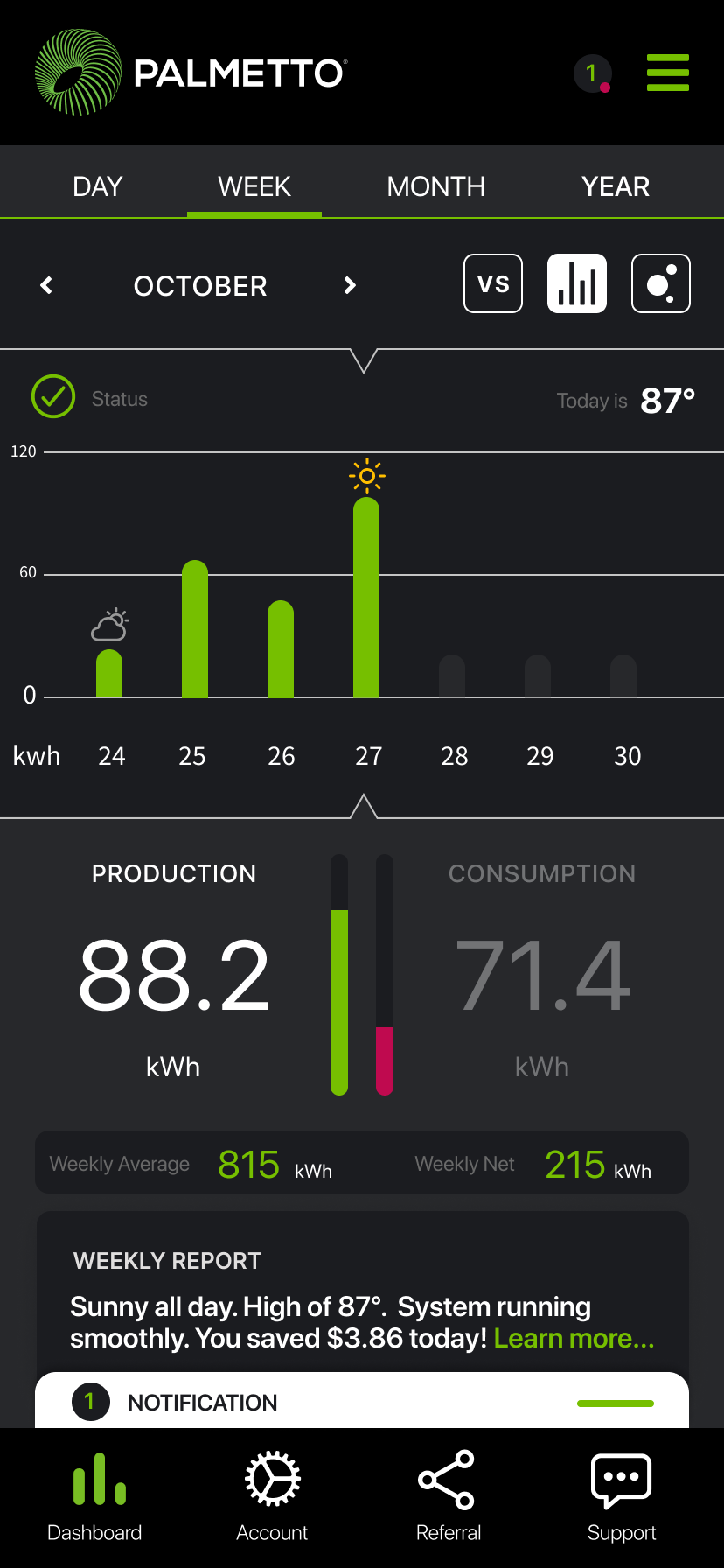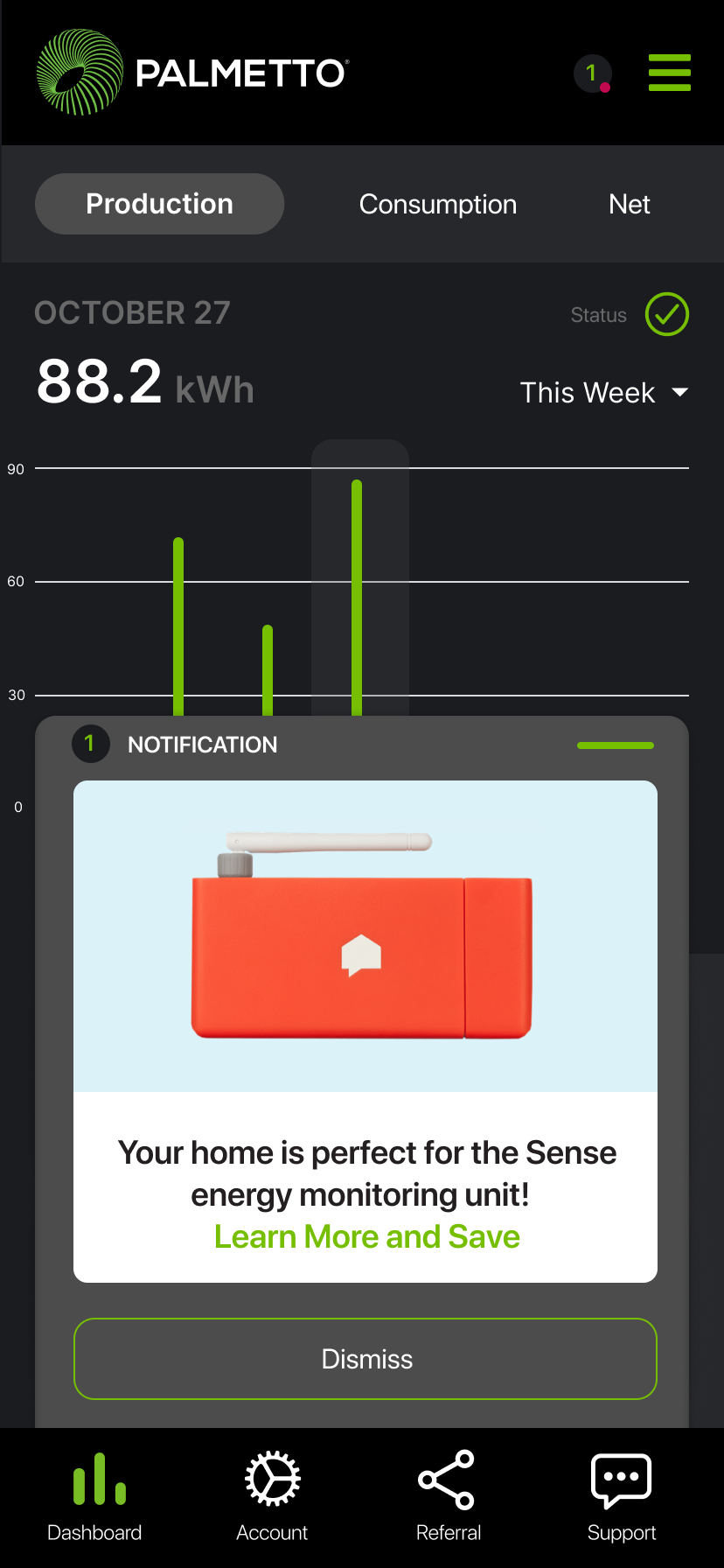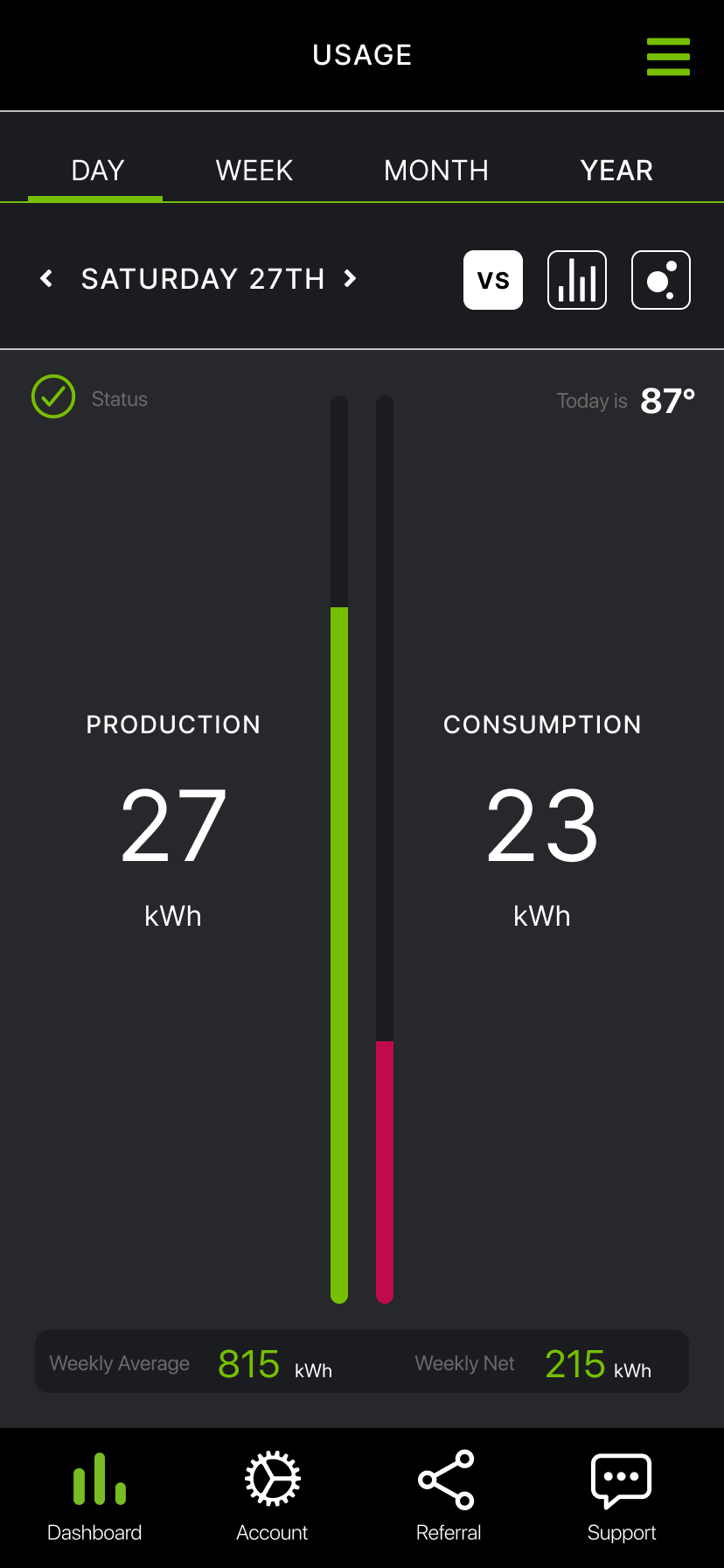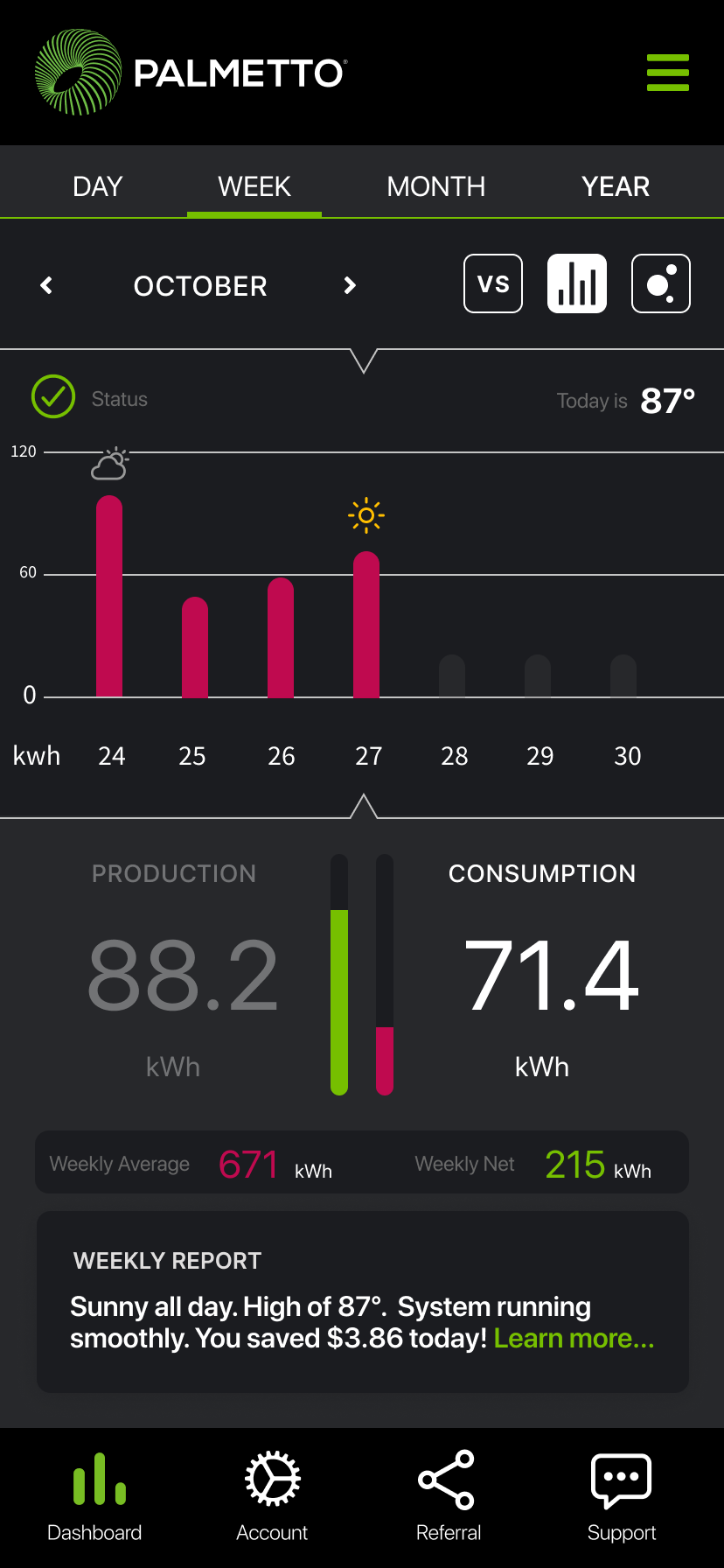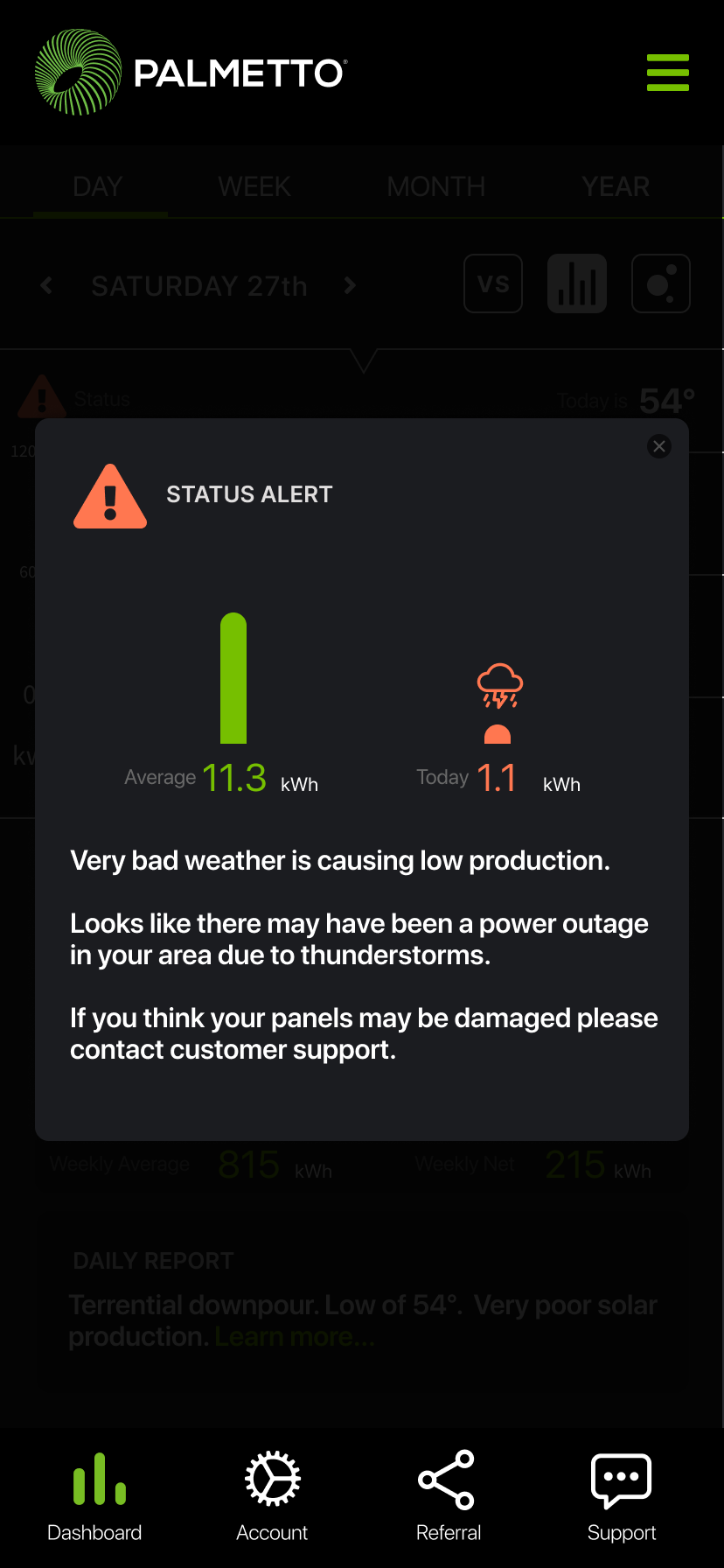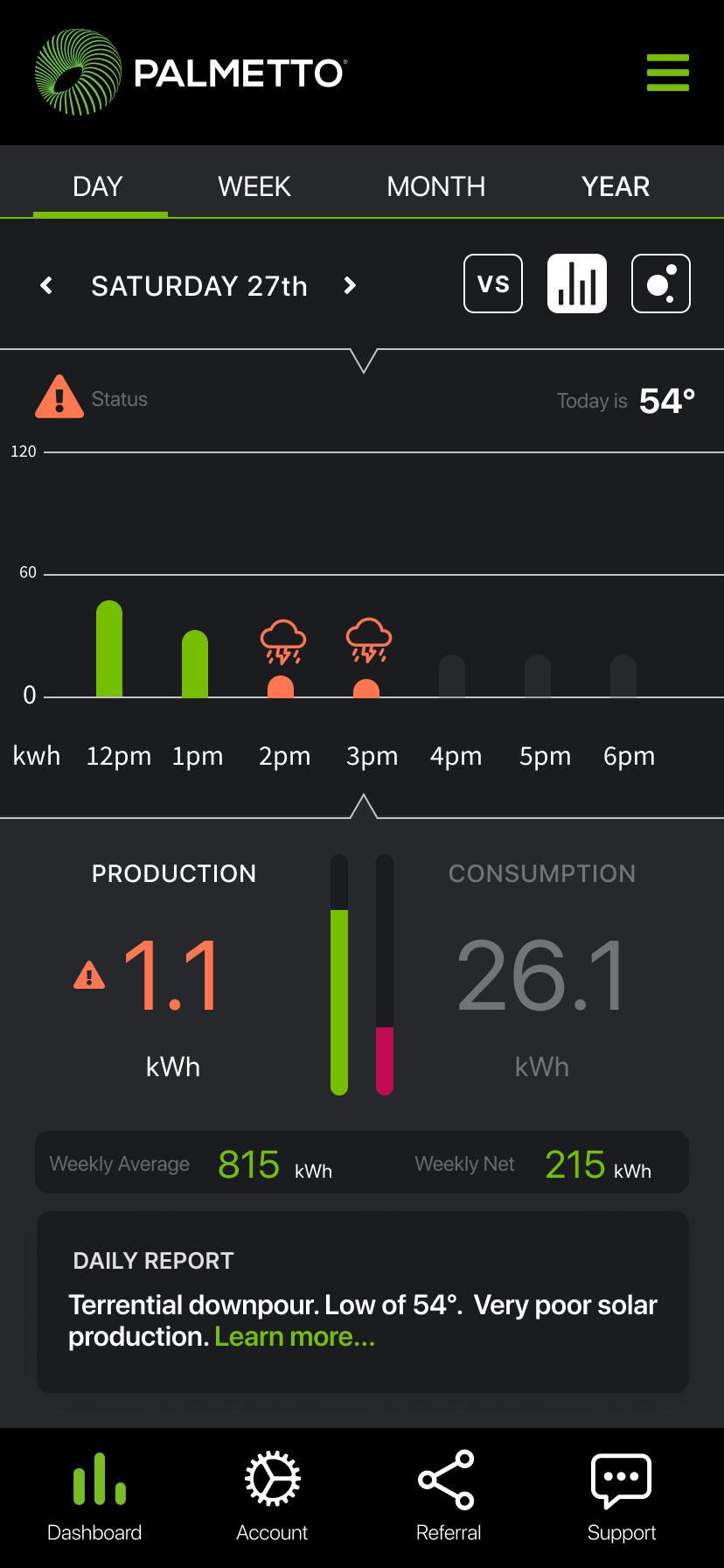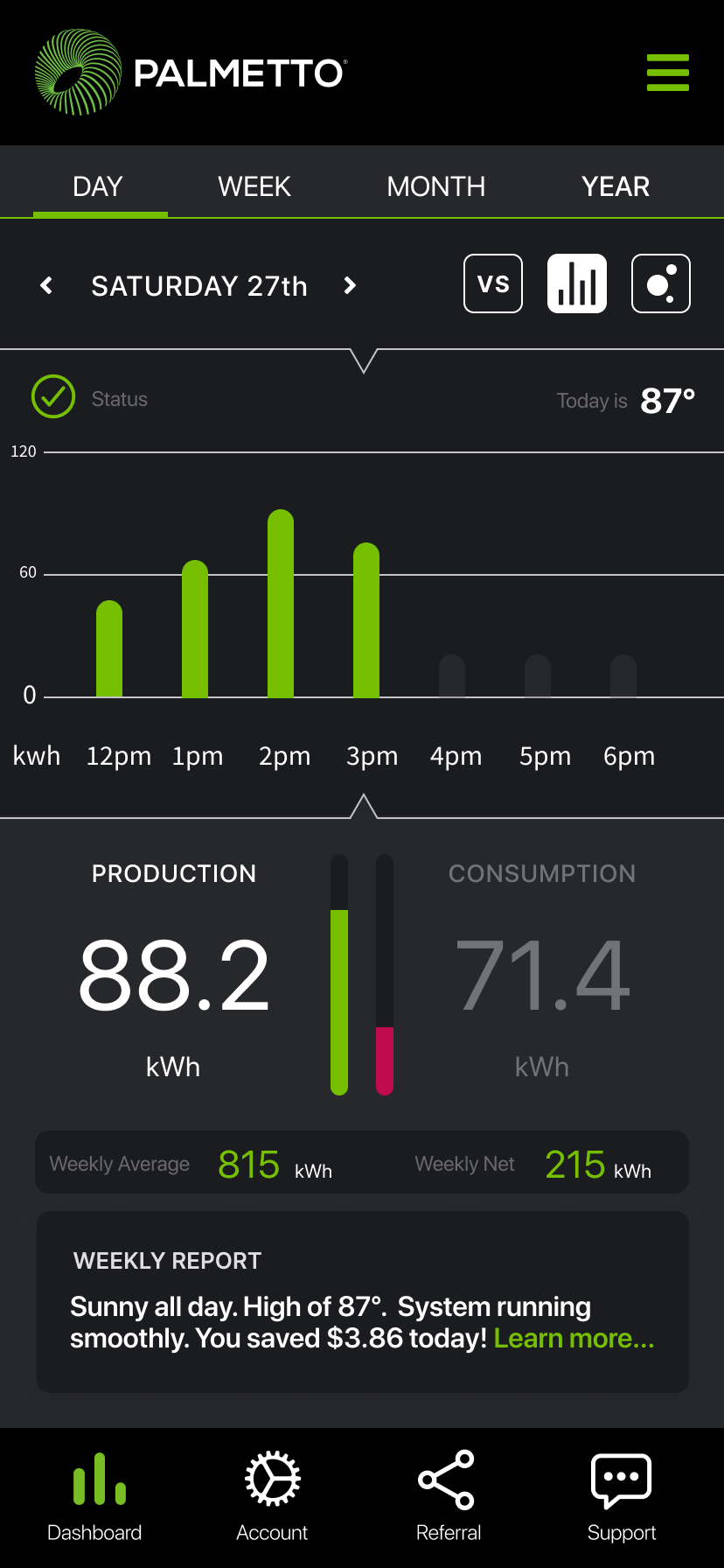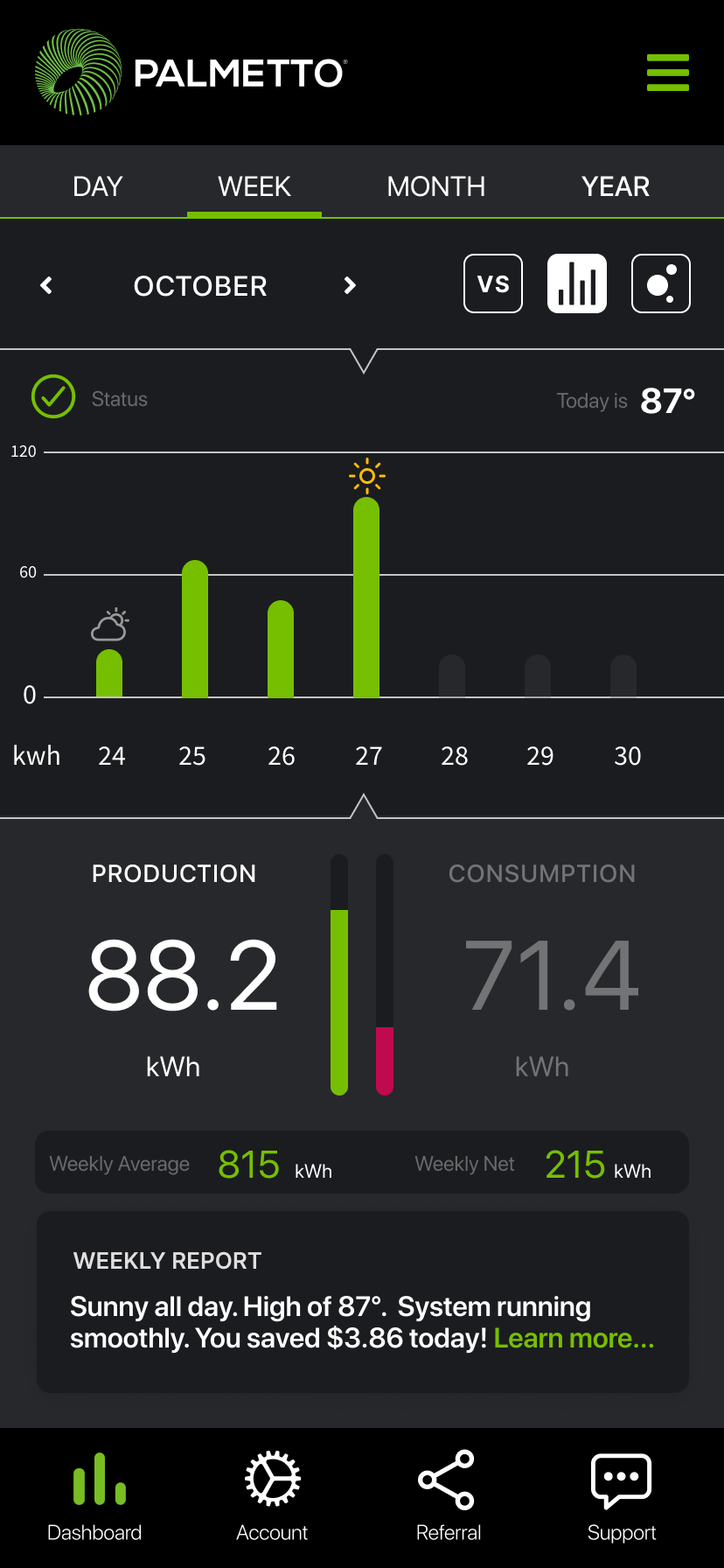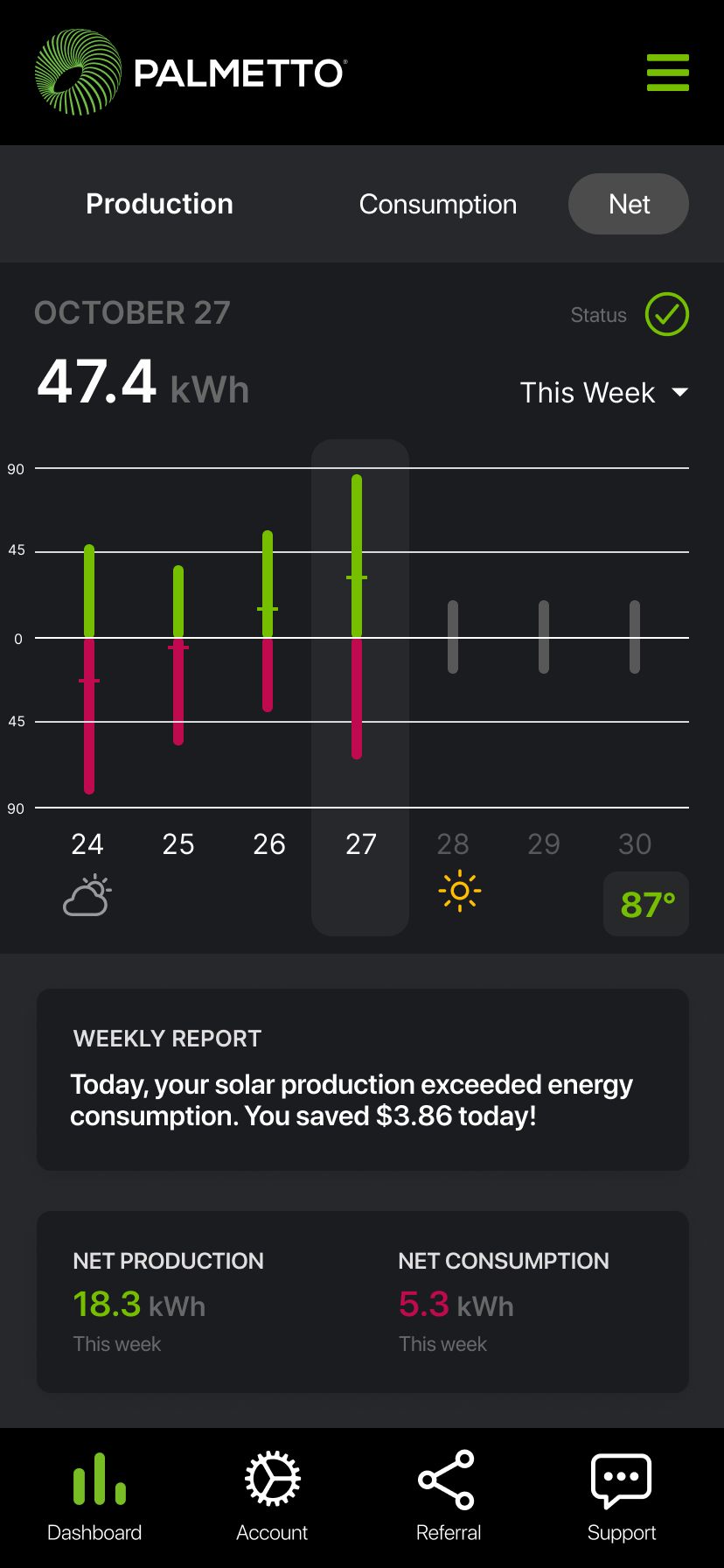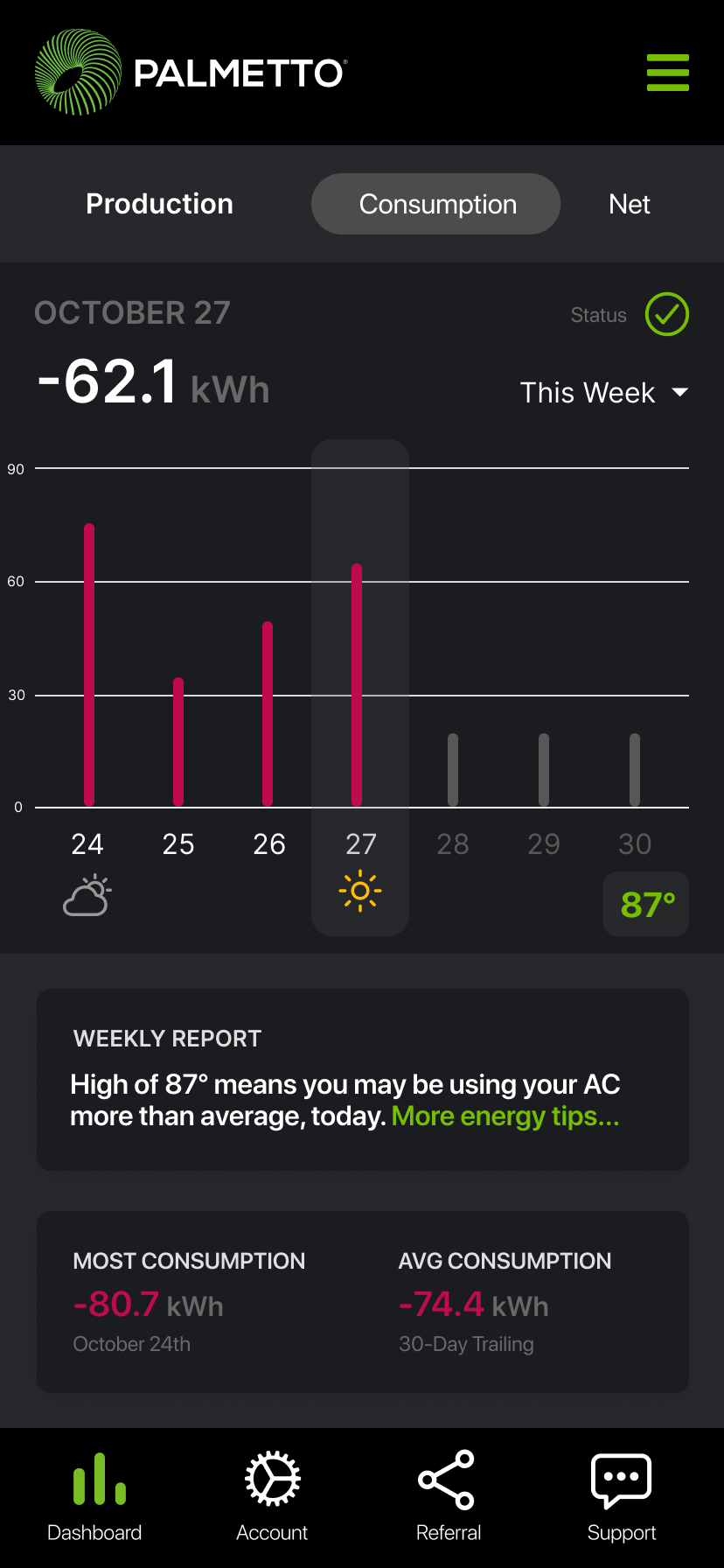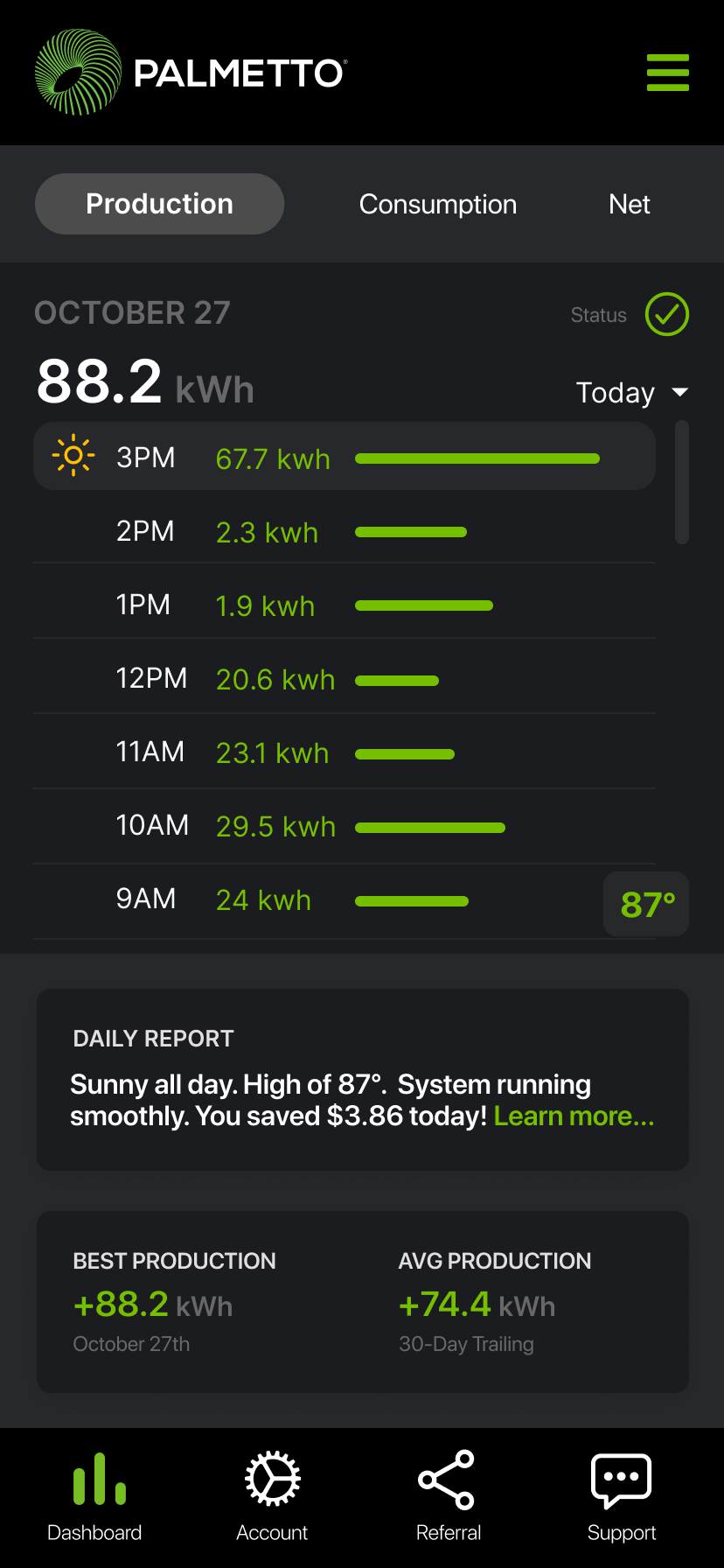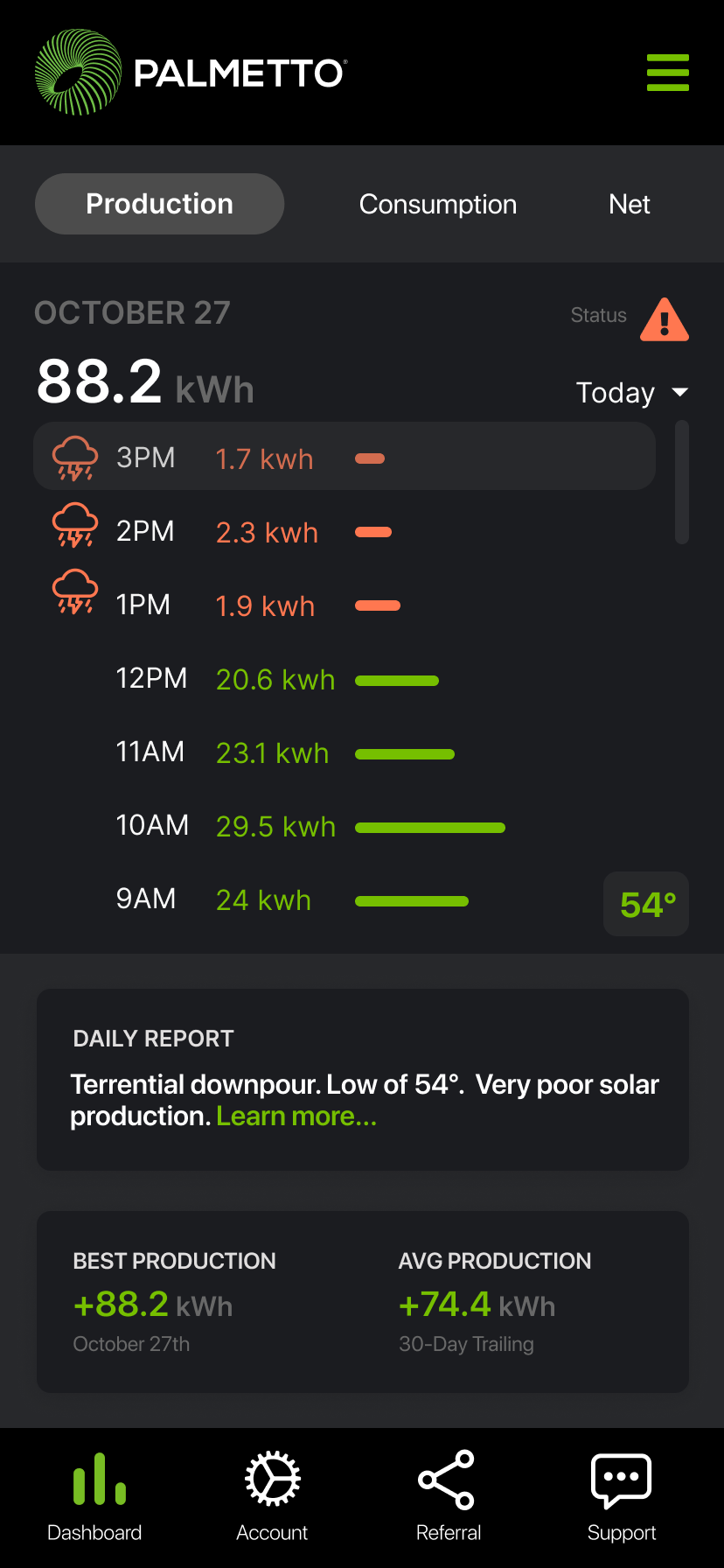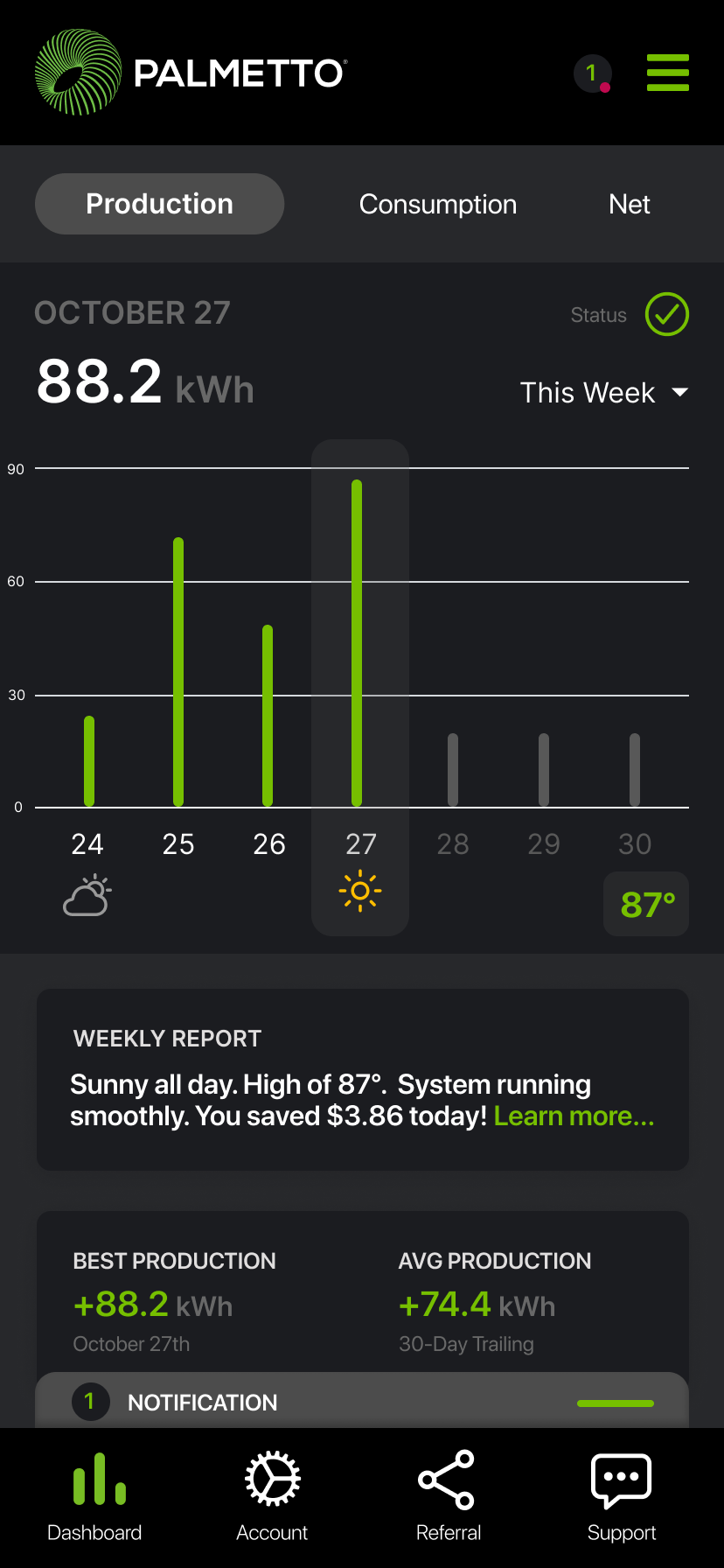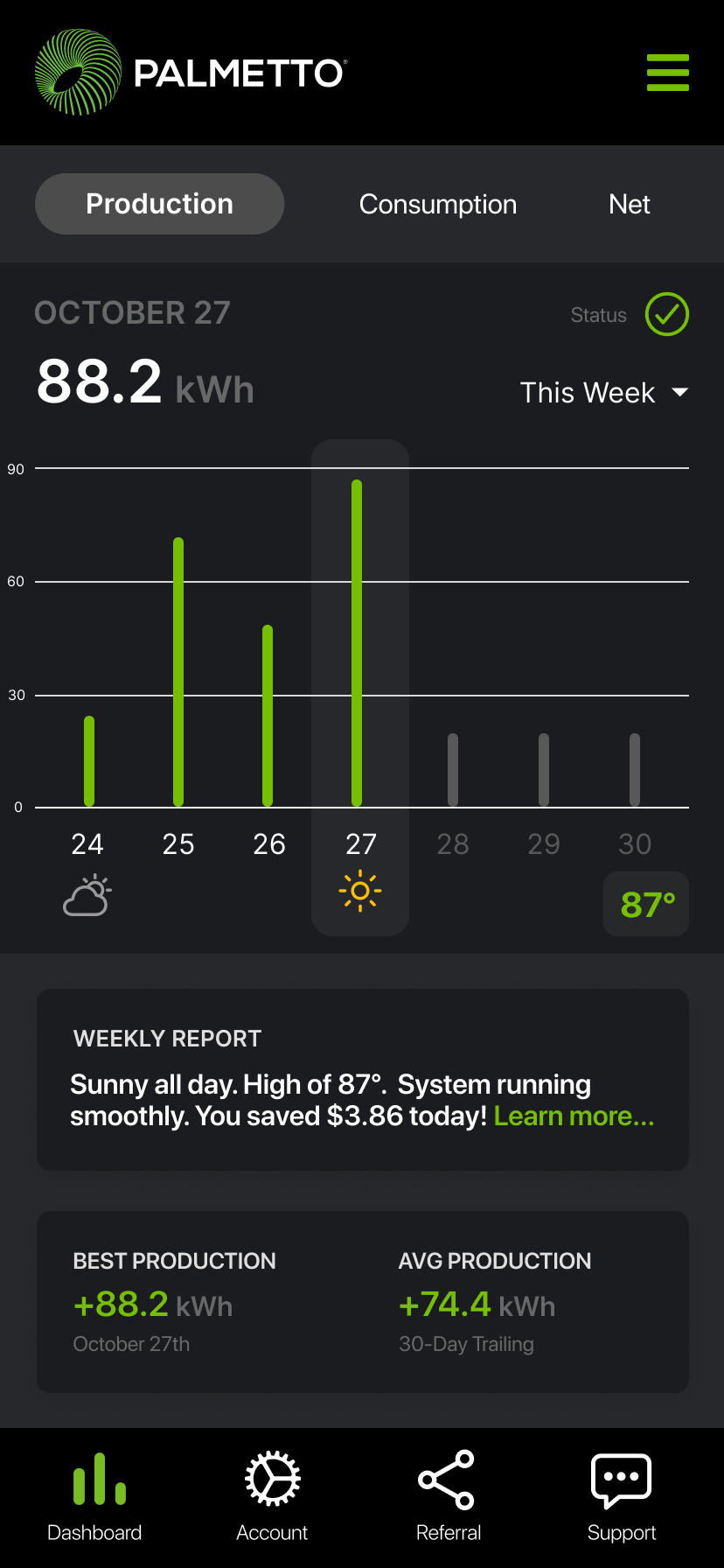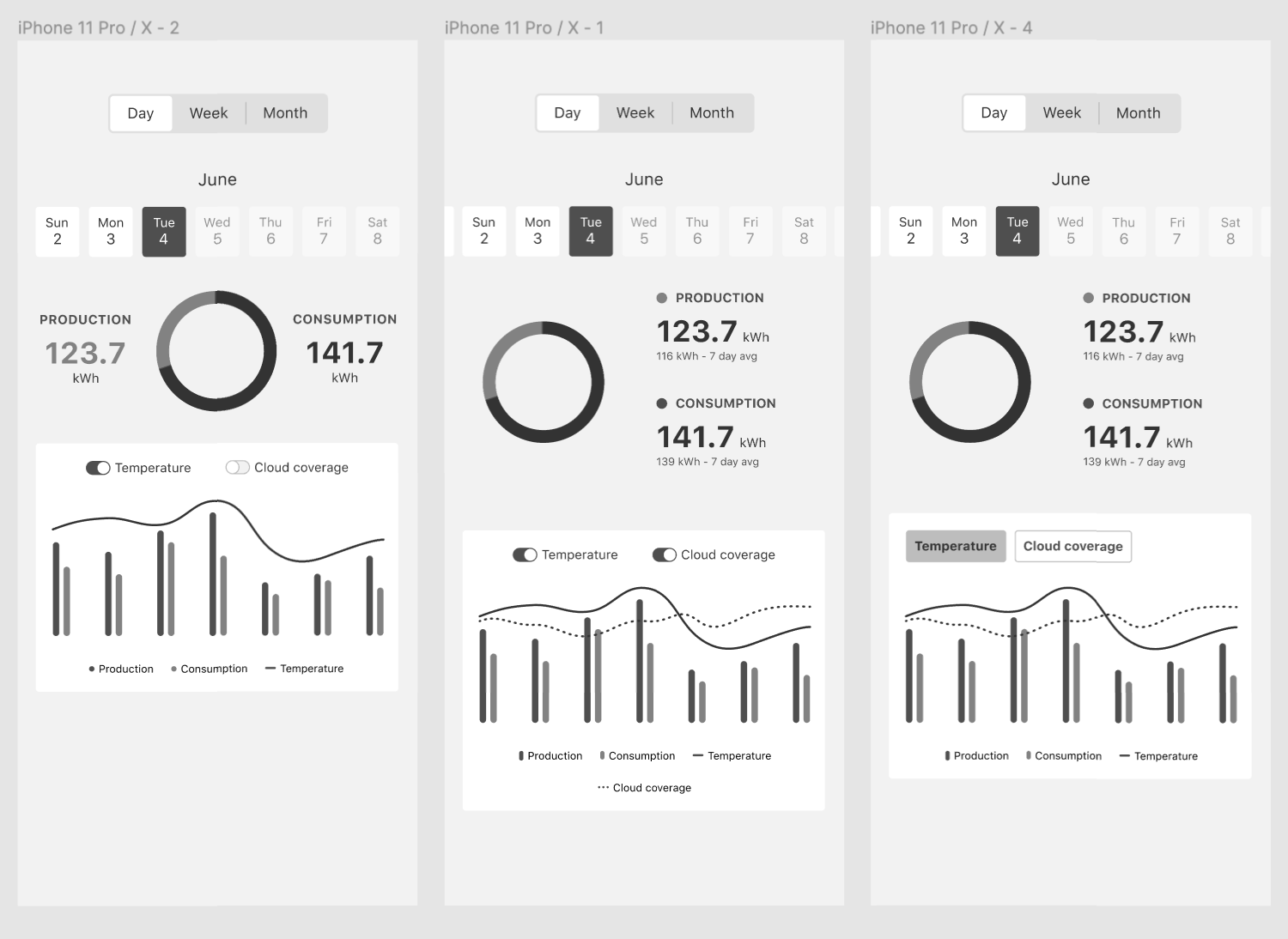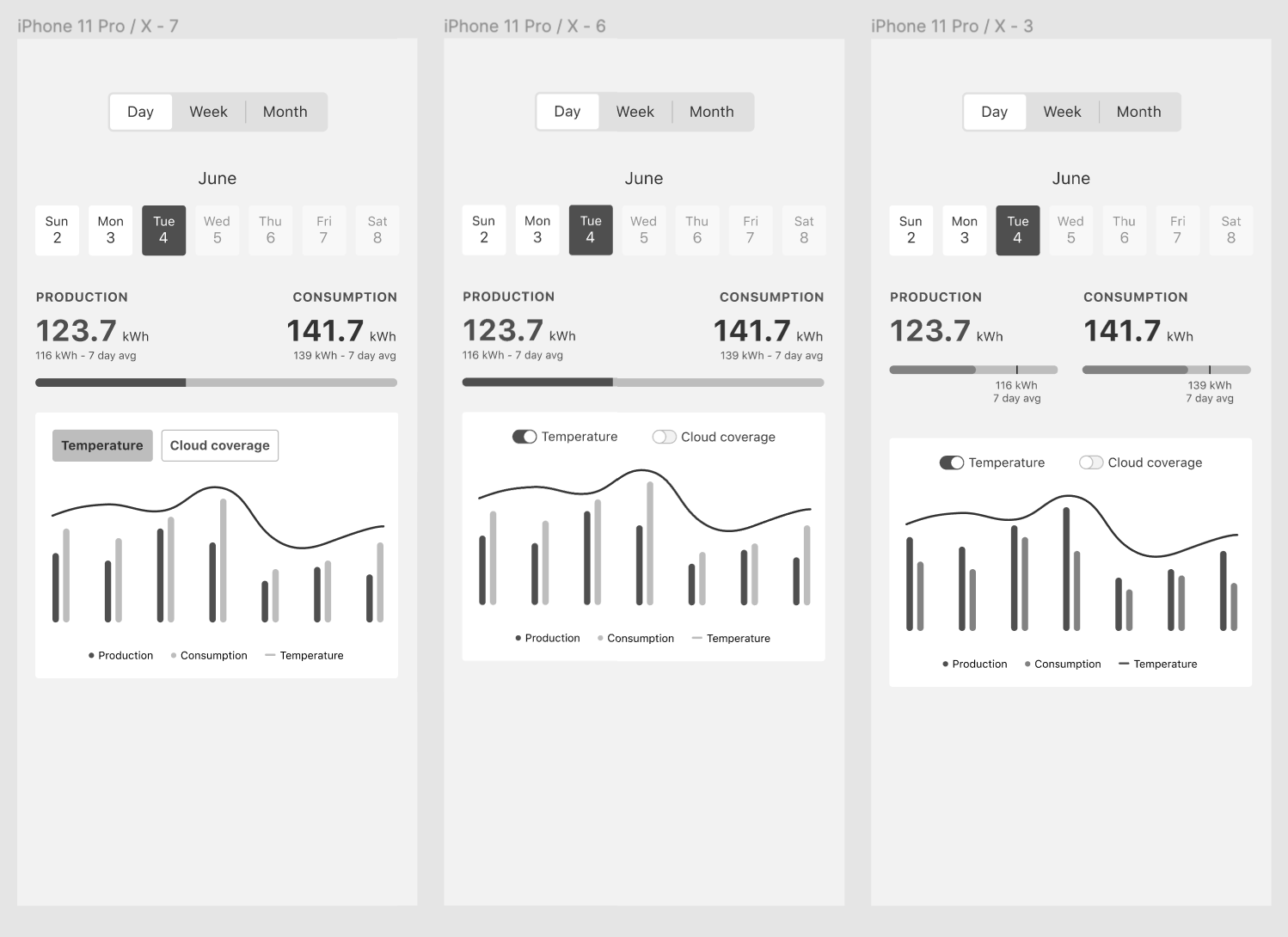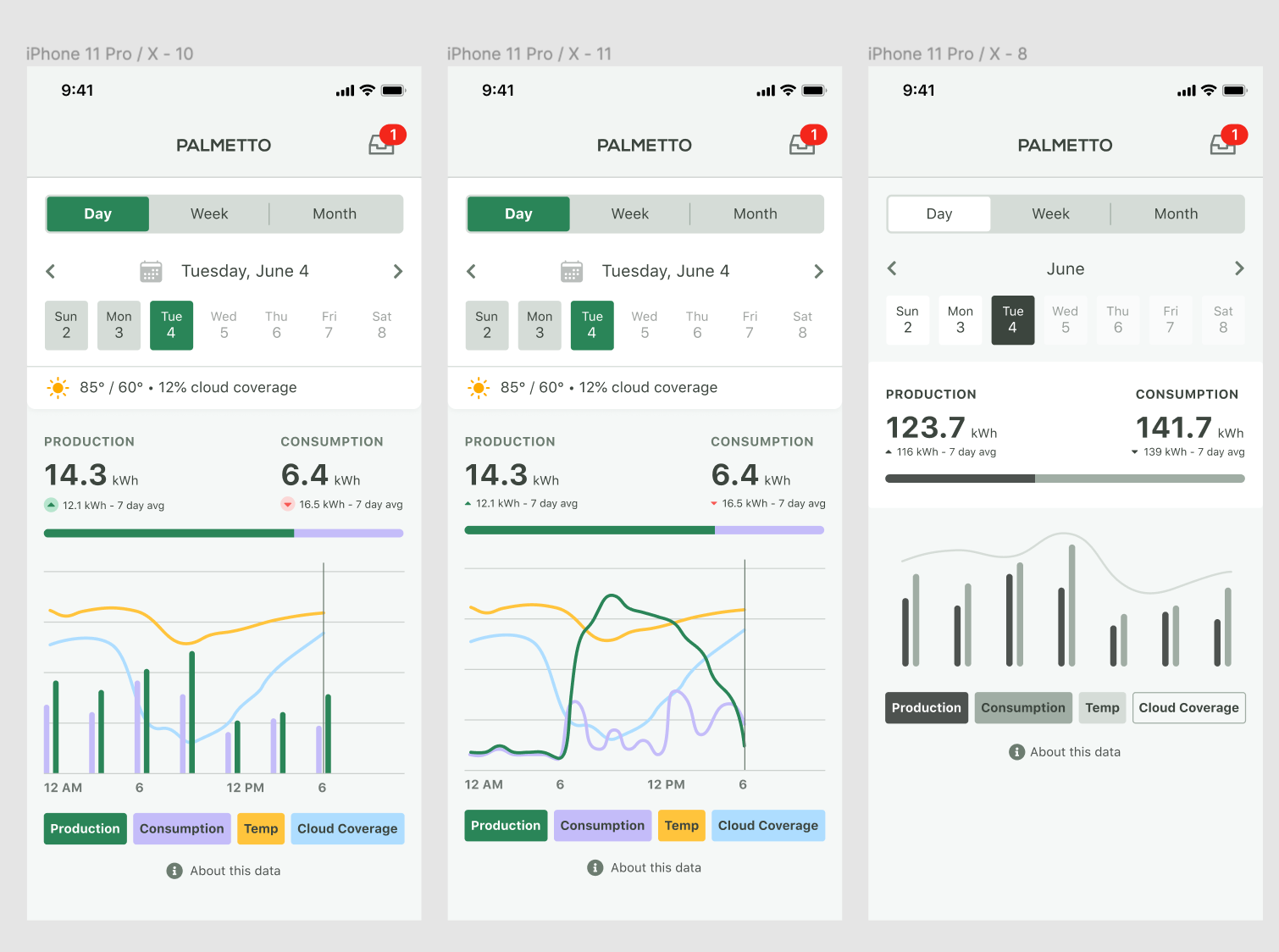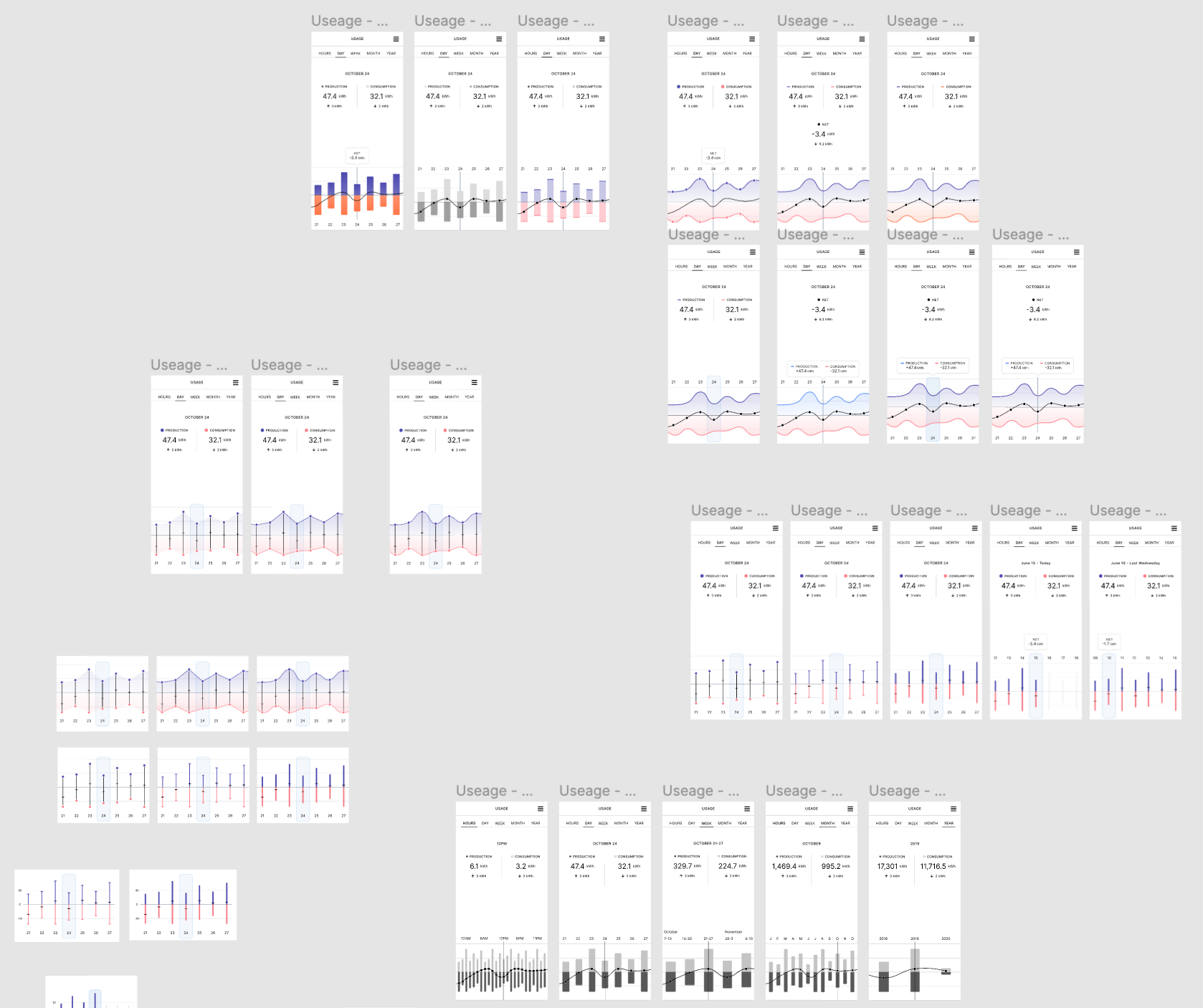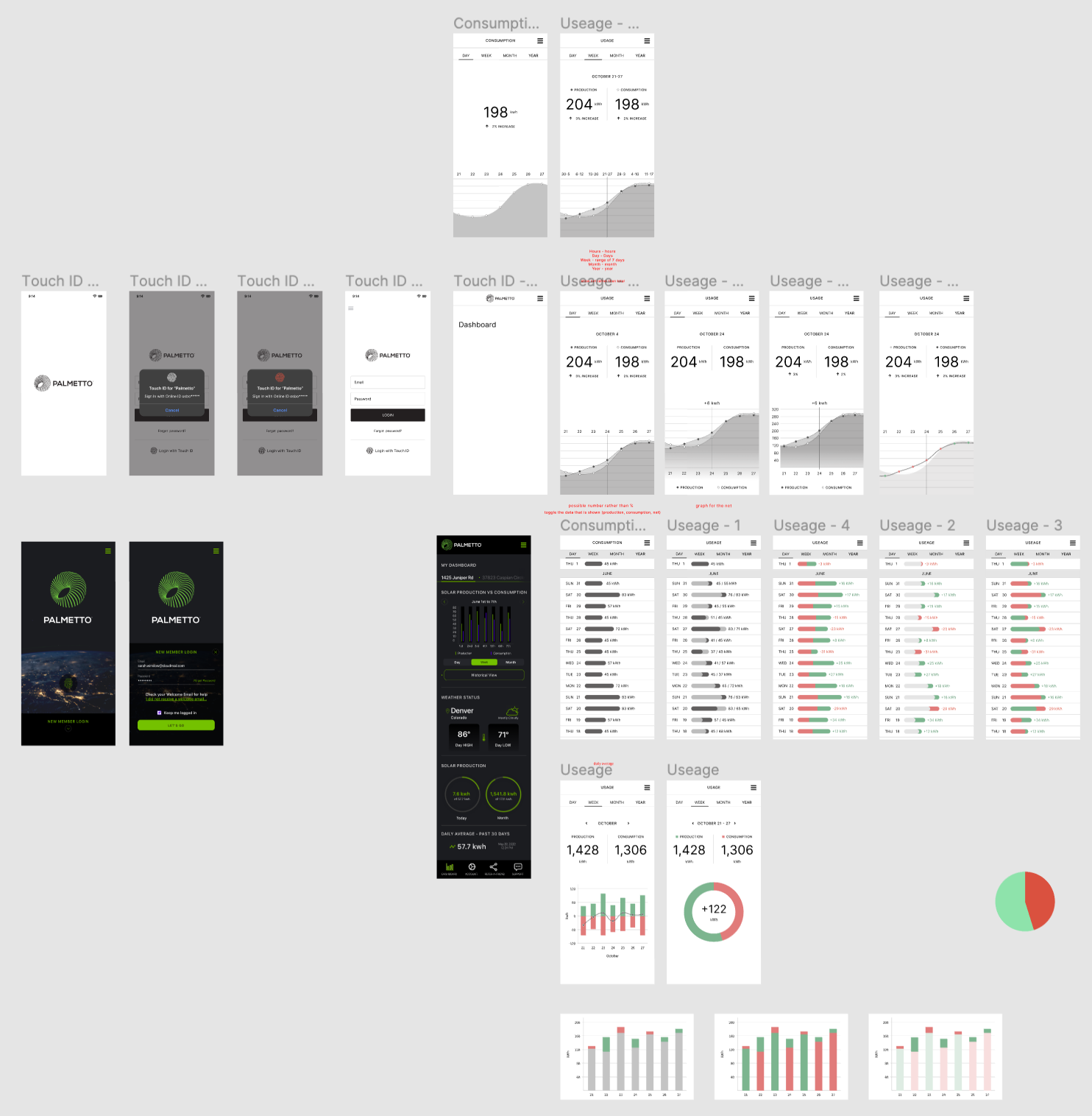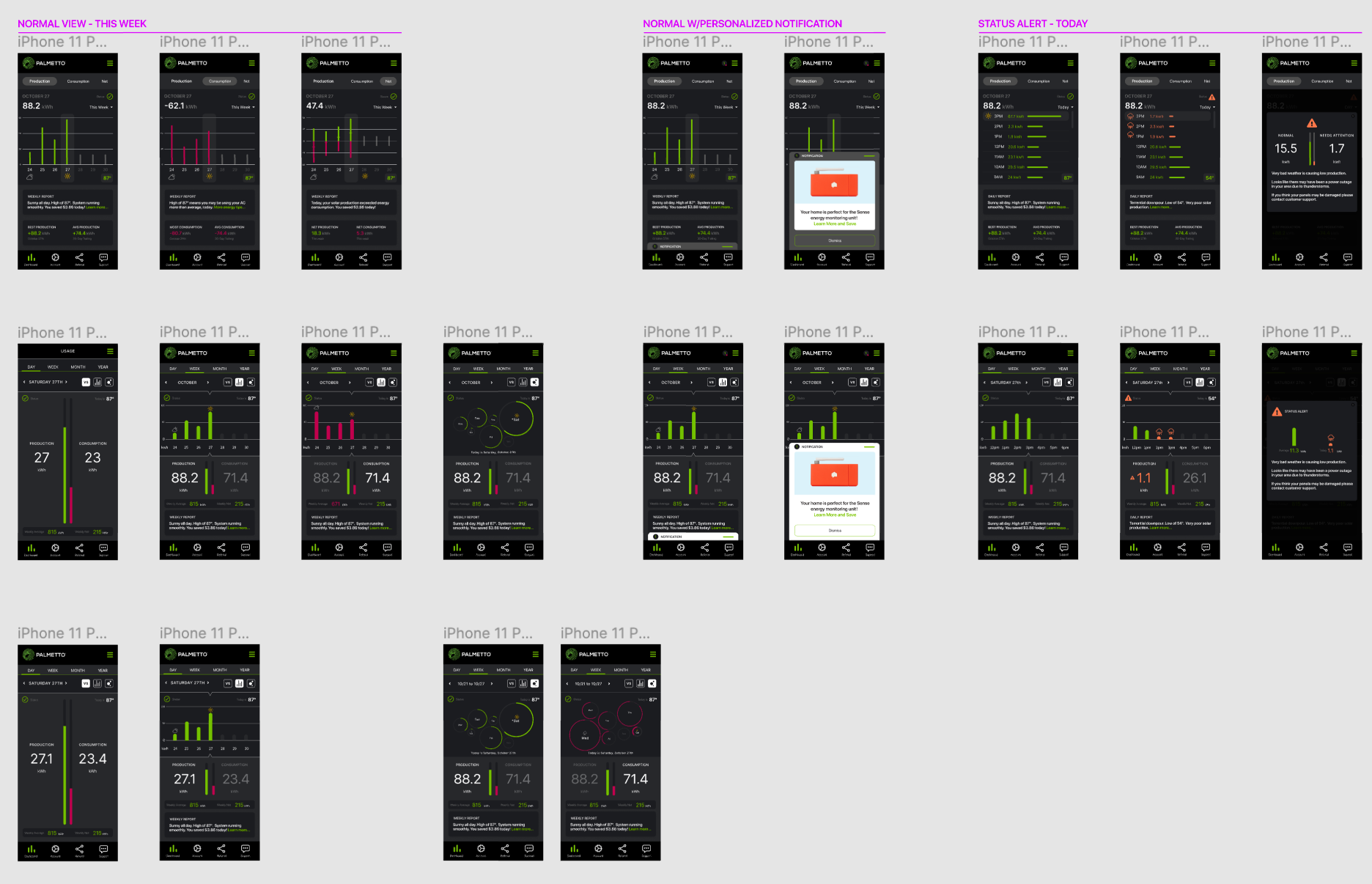 Prototyped micro-interaction animations to test concepts
Conducted design reiteration sessions with Product Owner and Product VP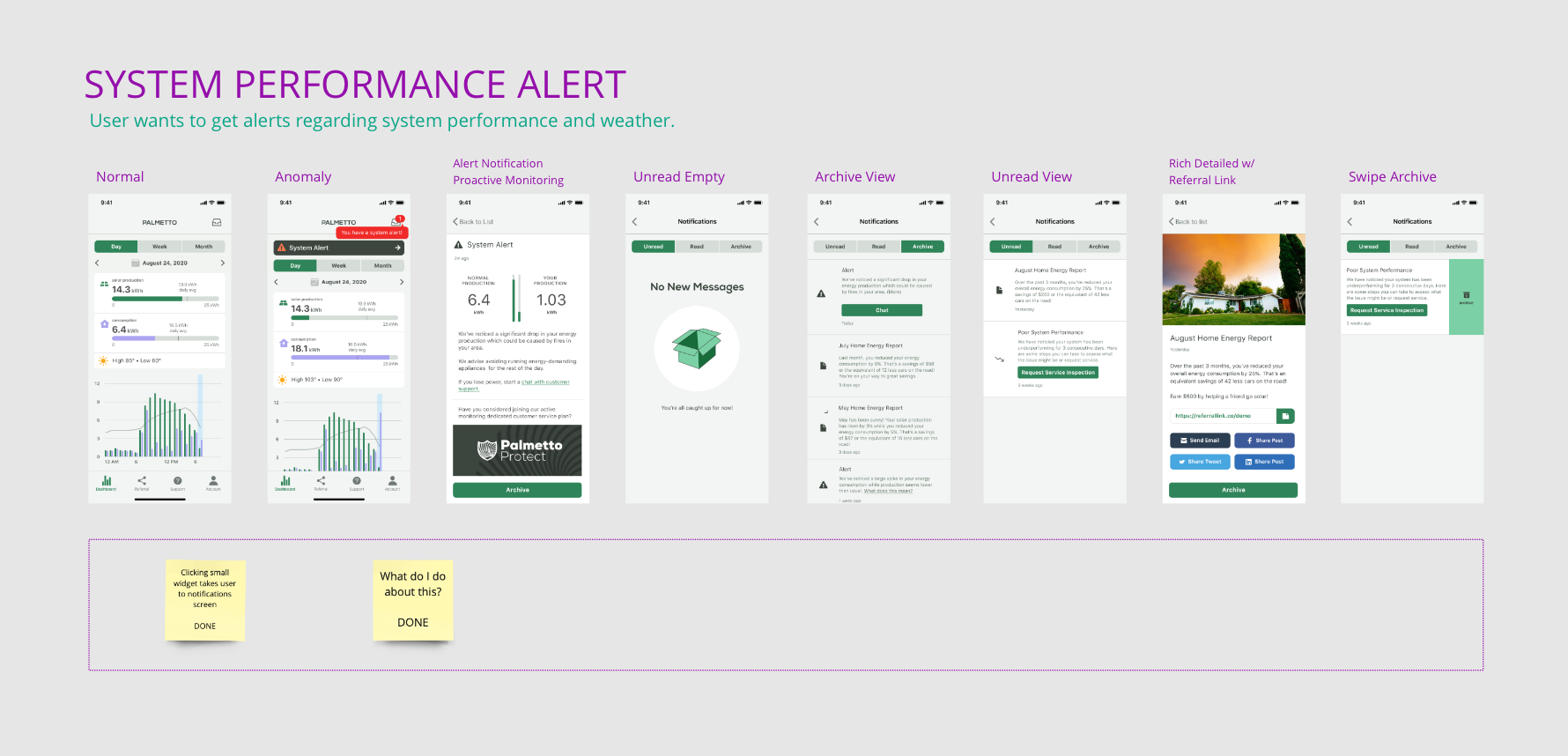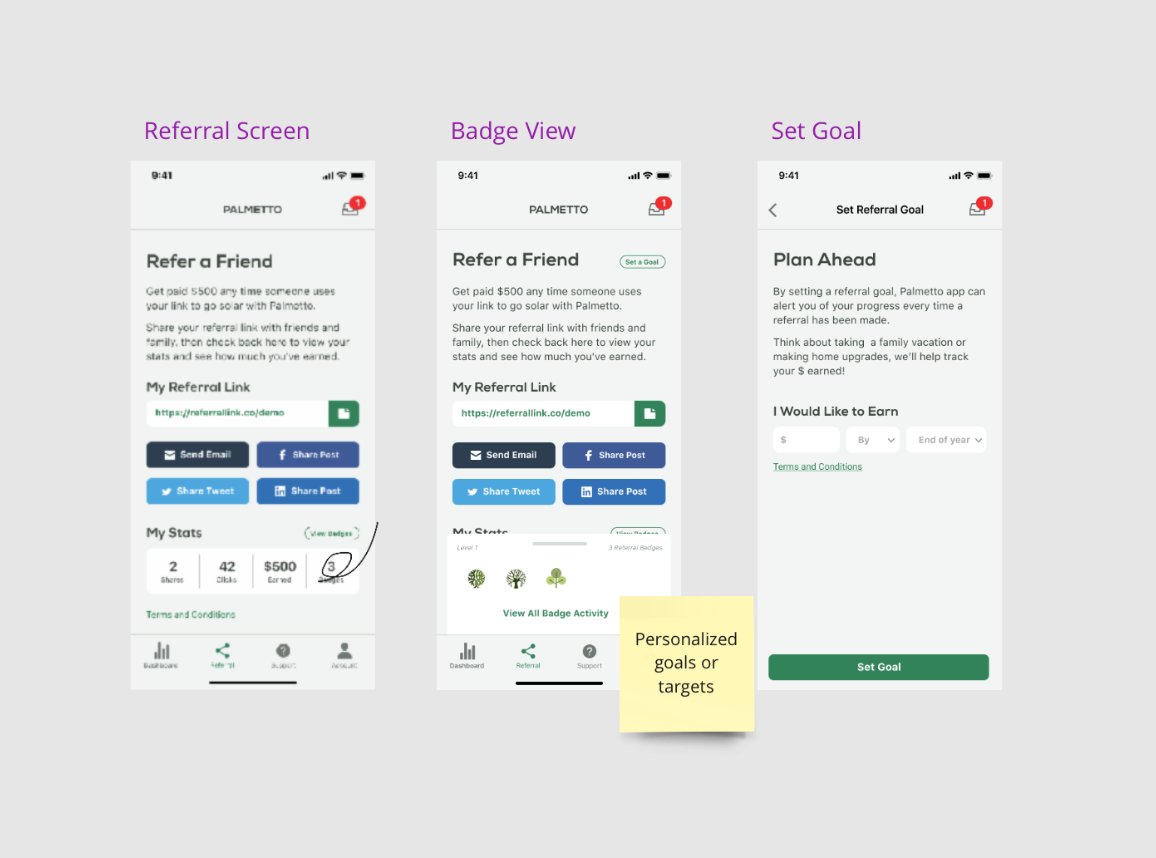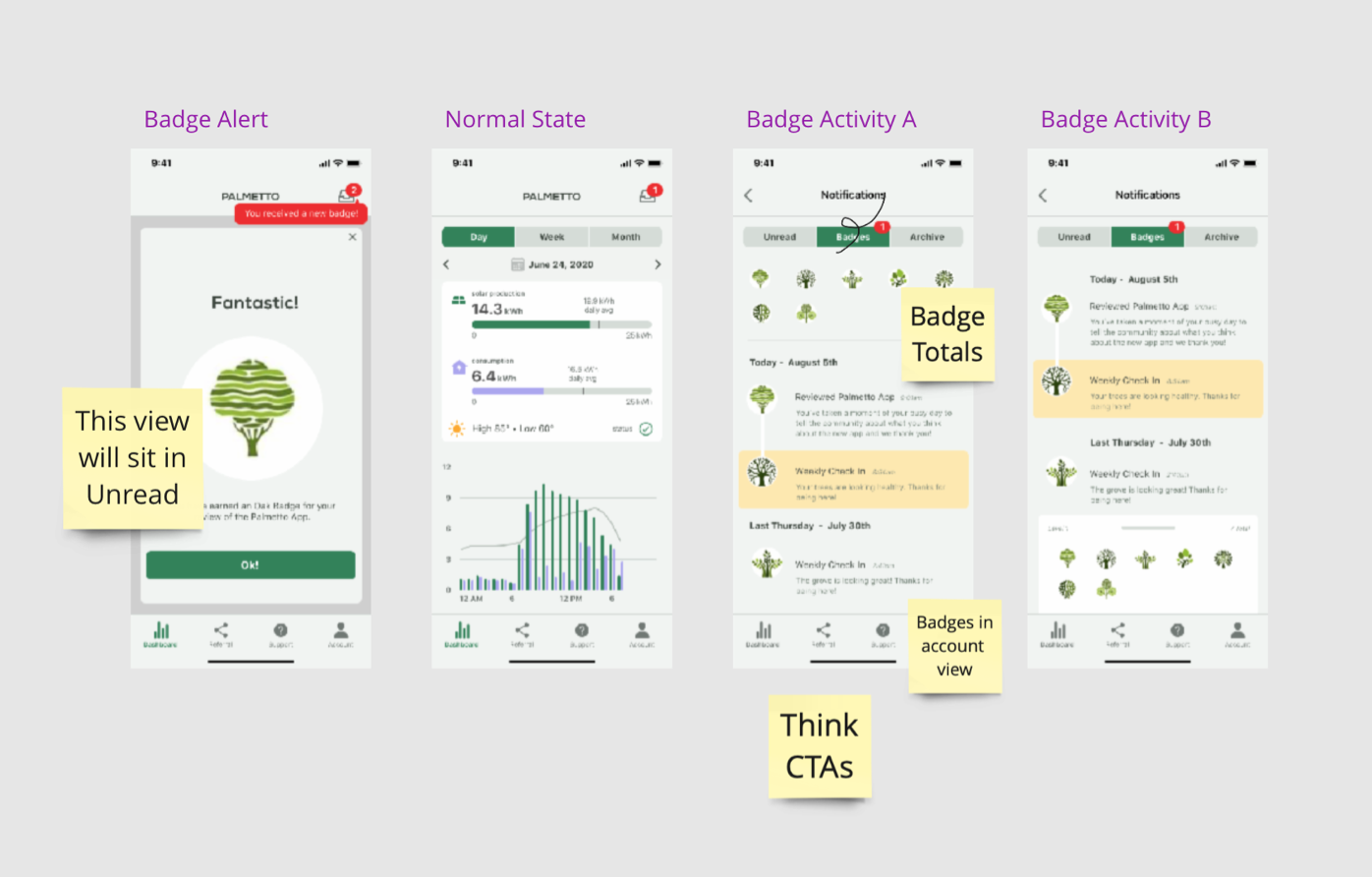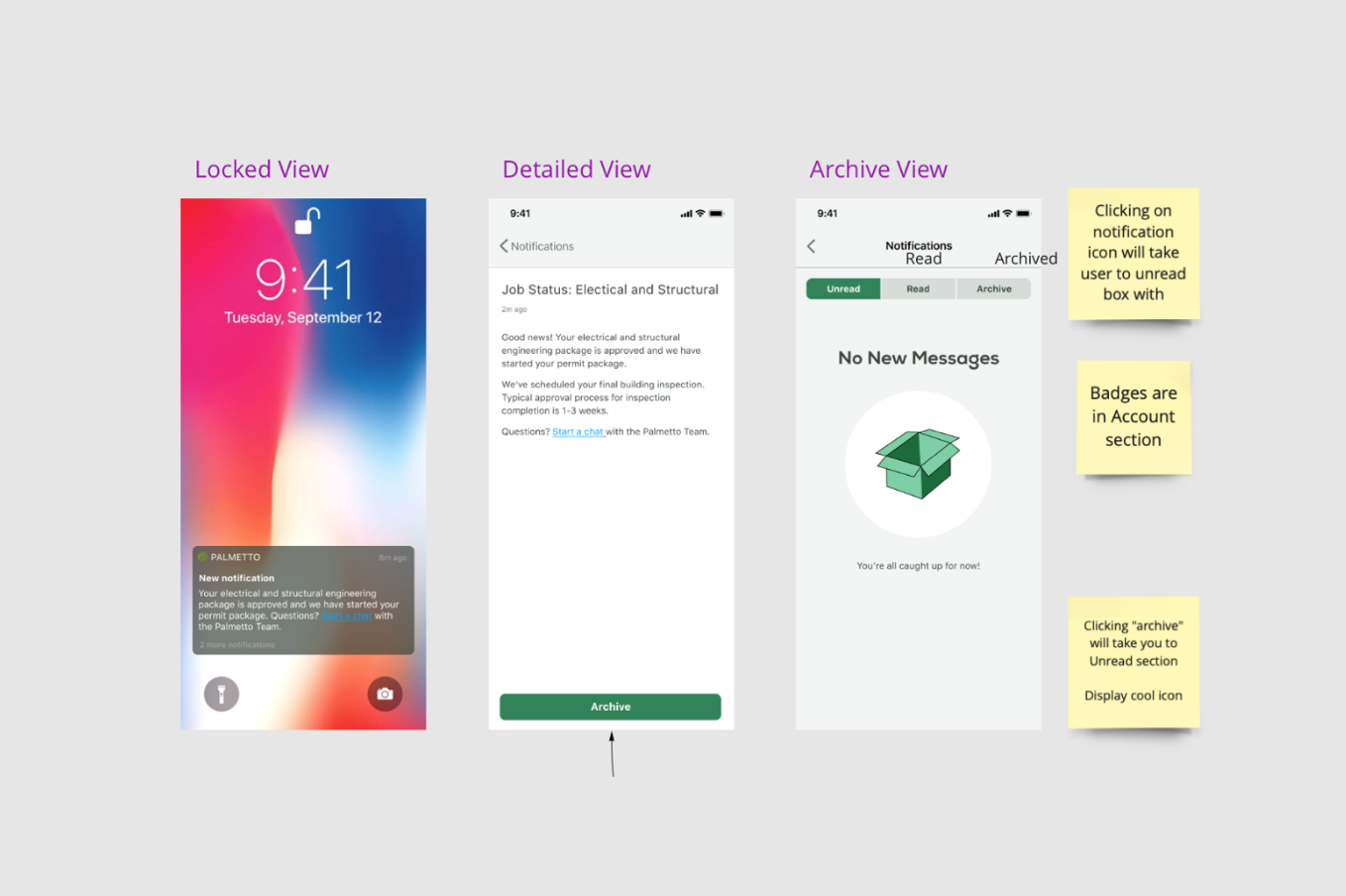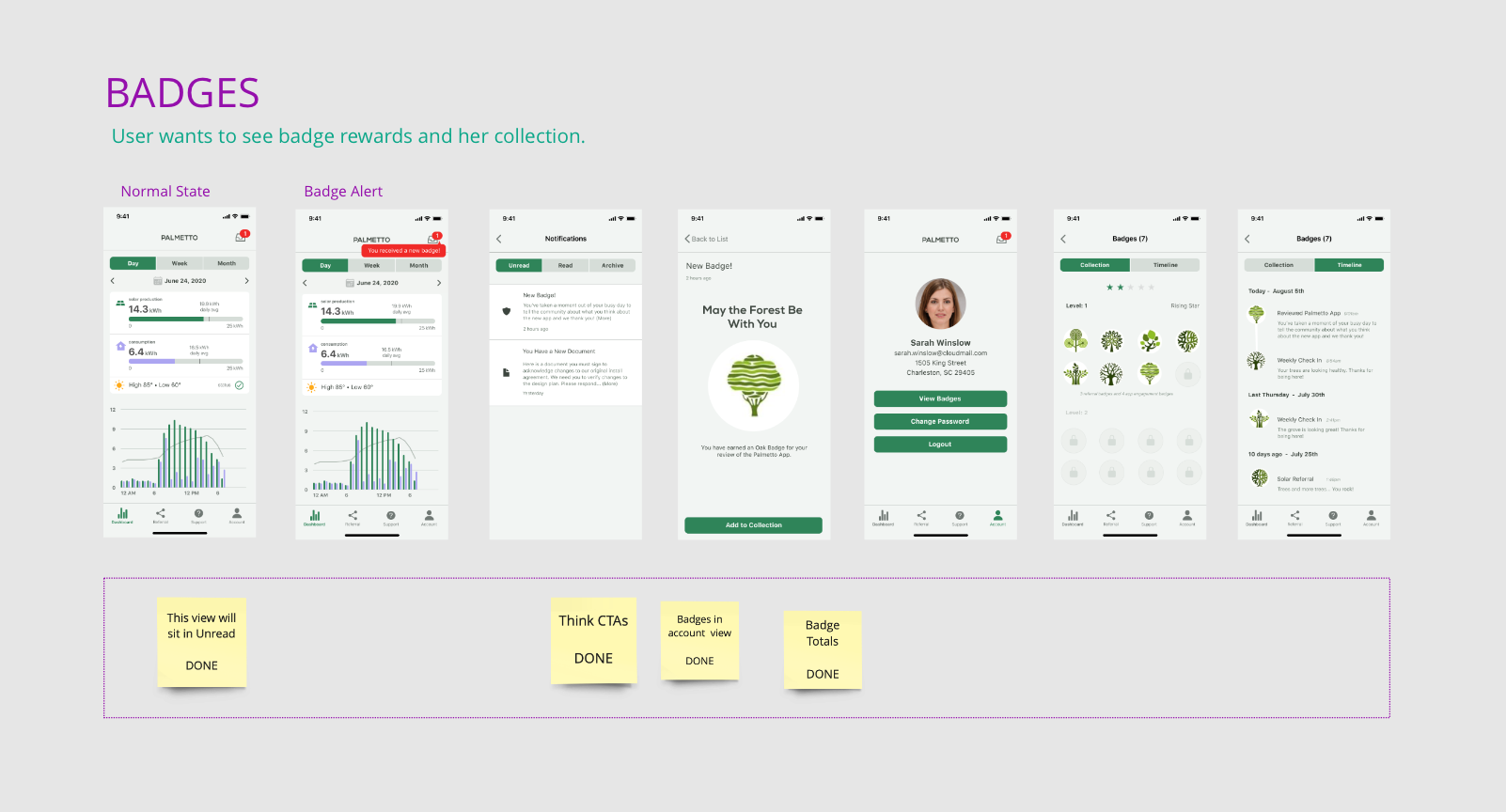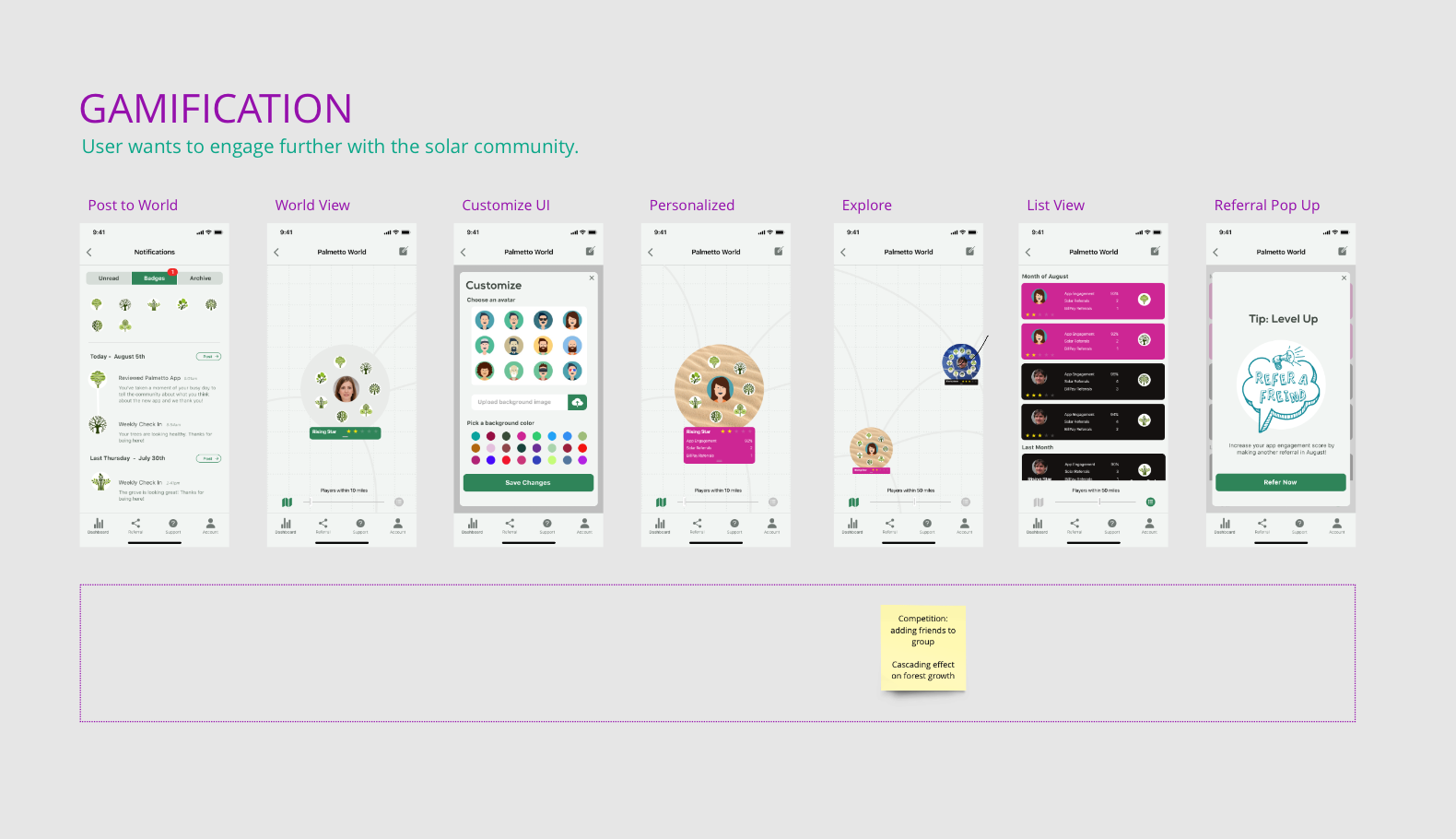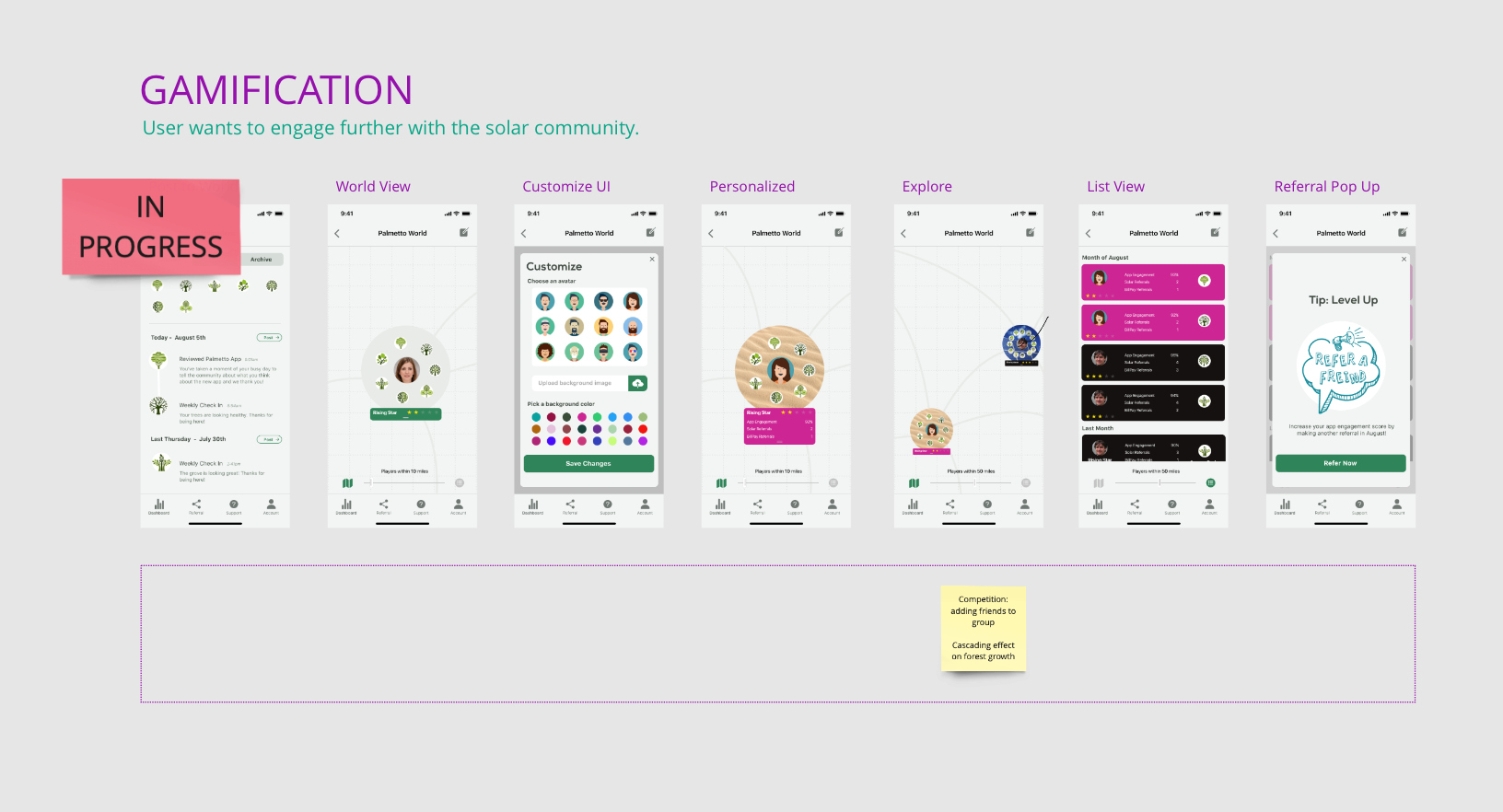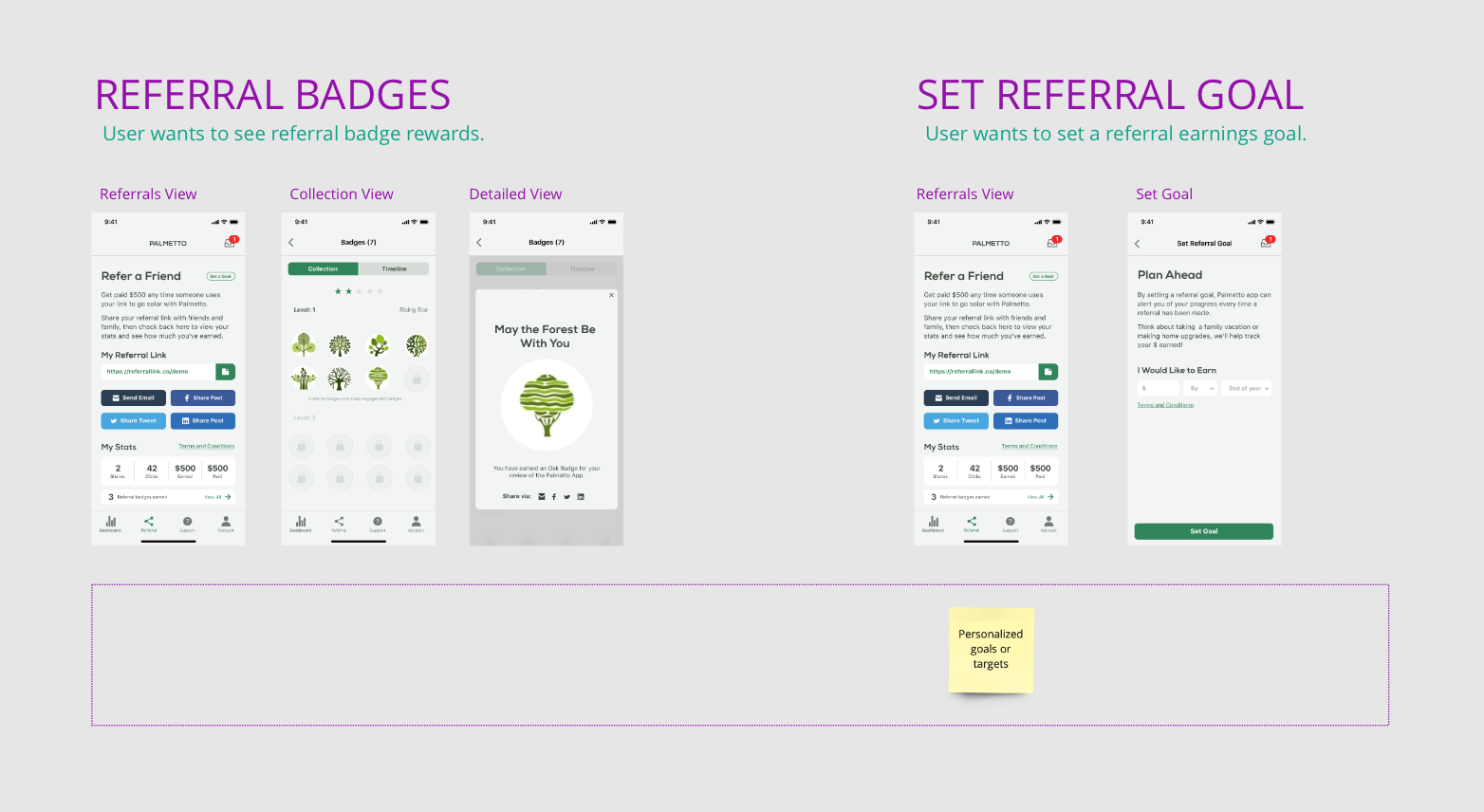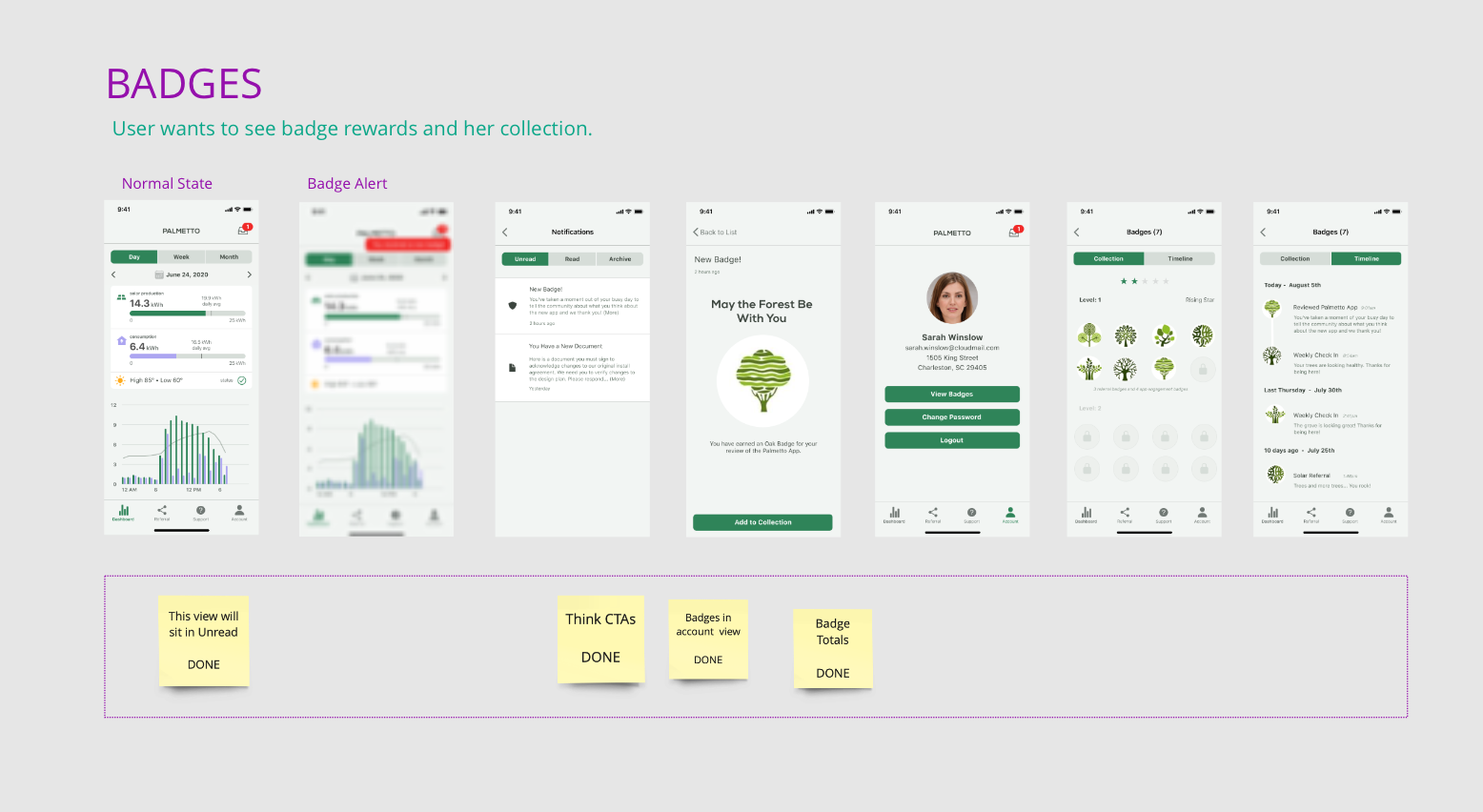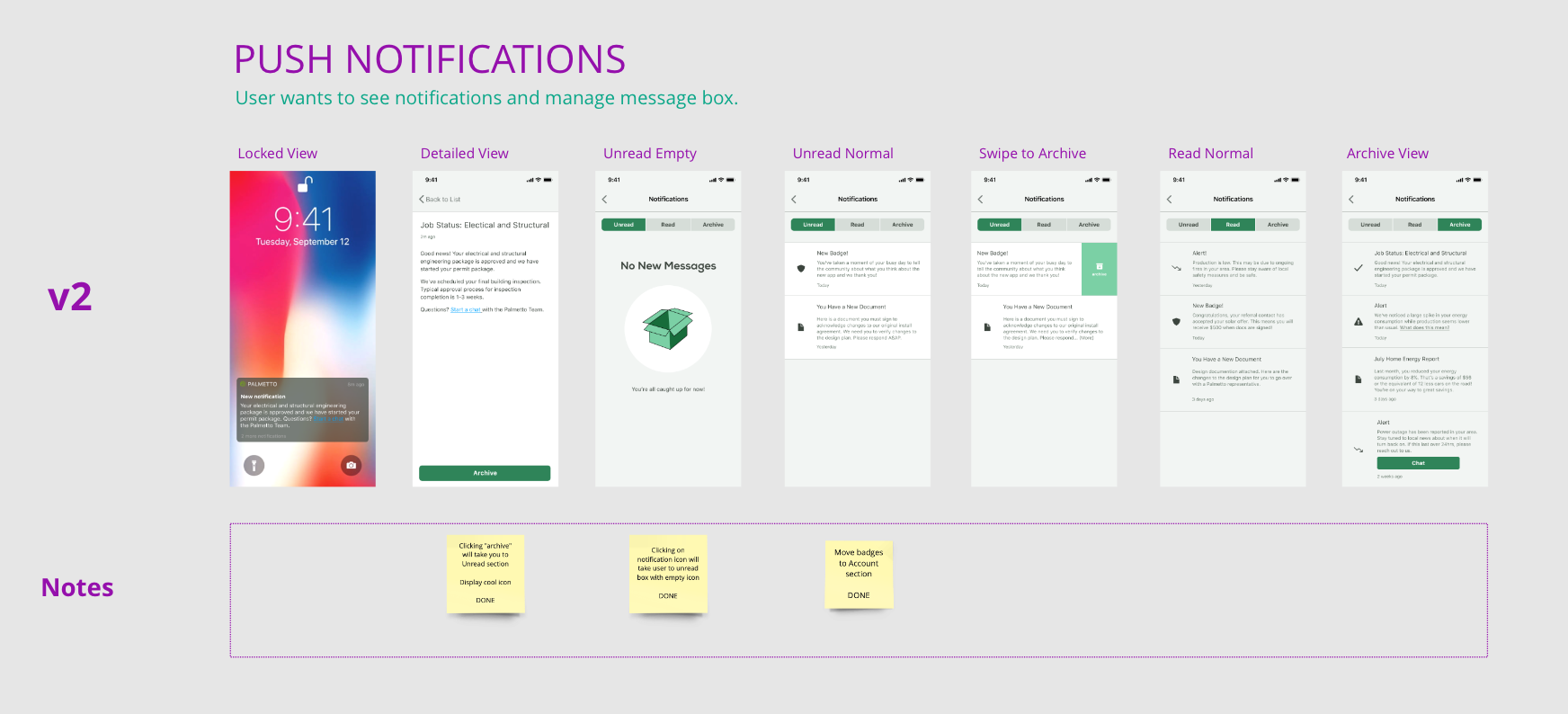 Built out all sub screens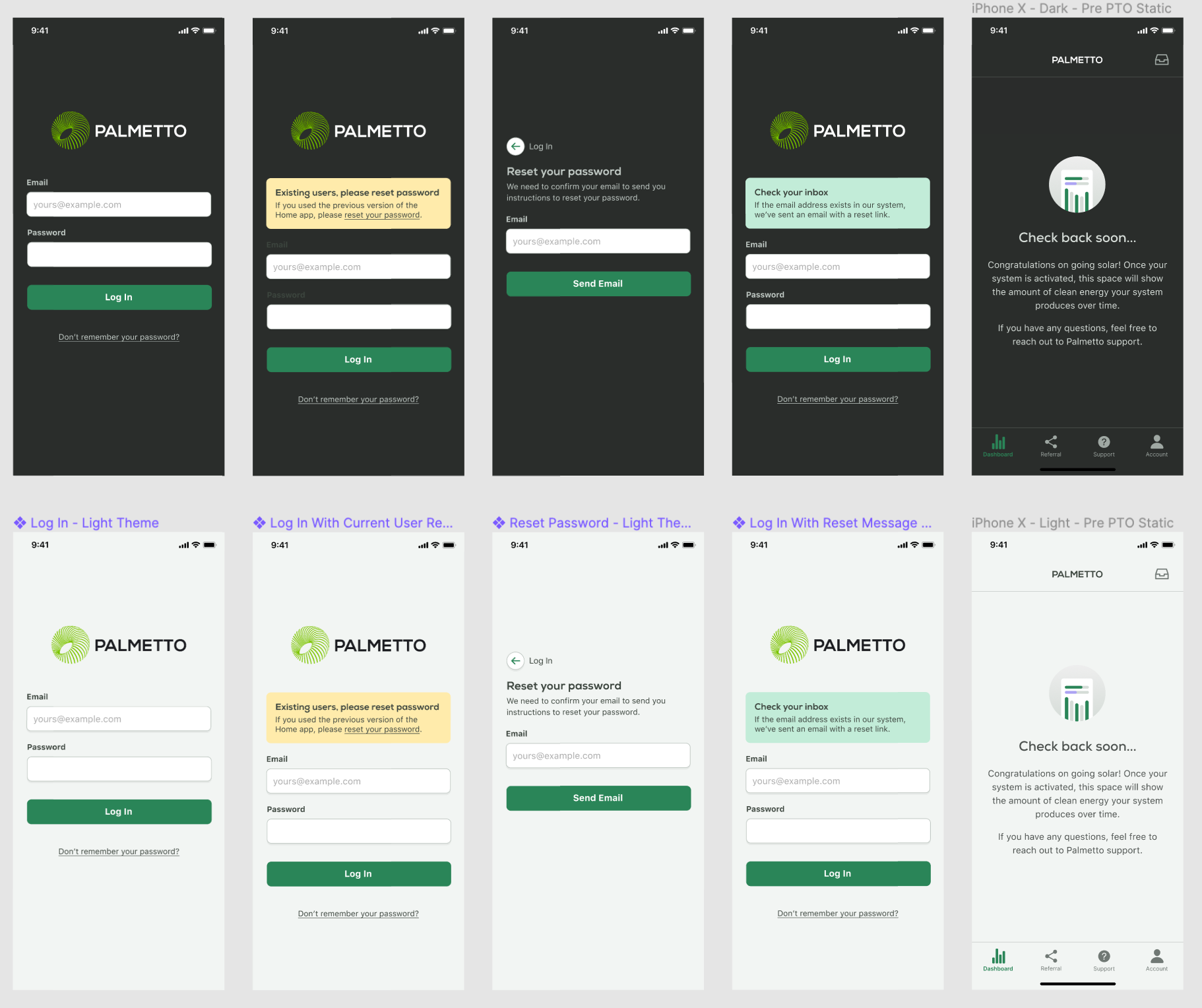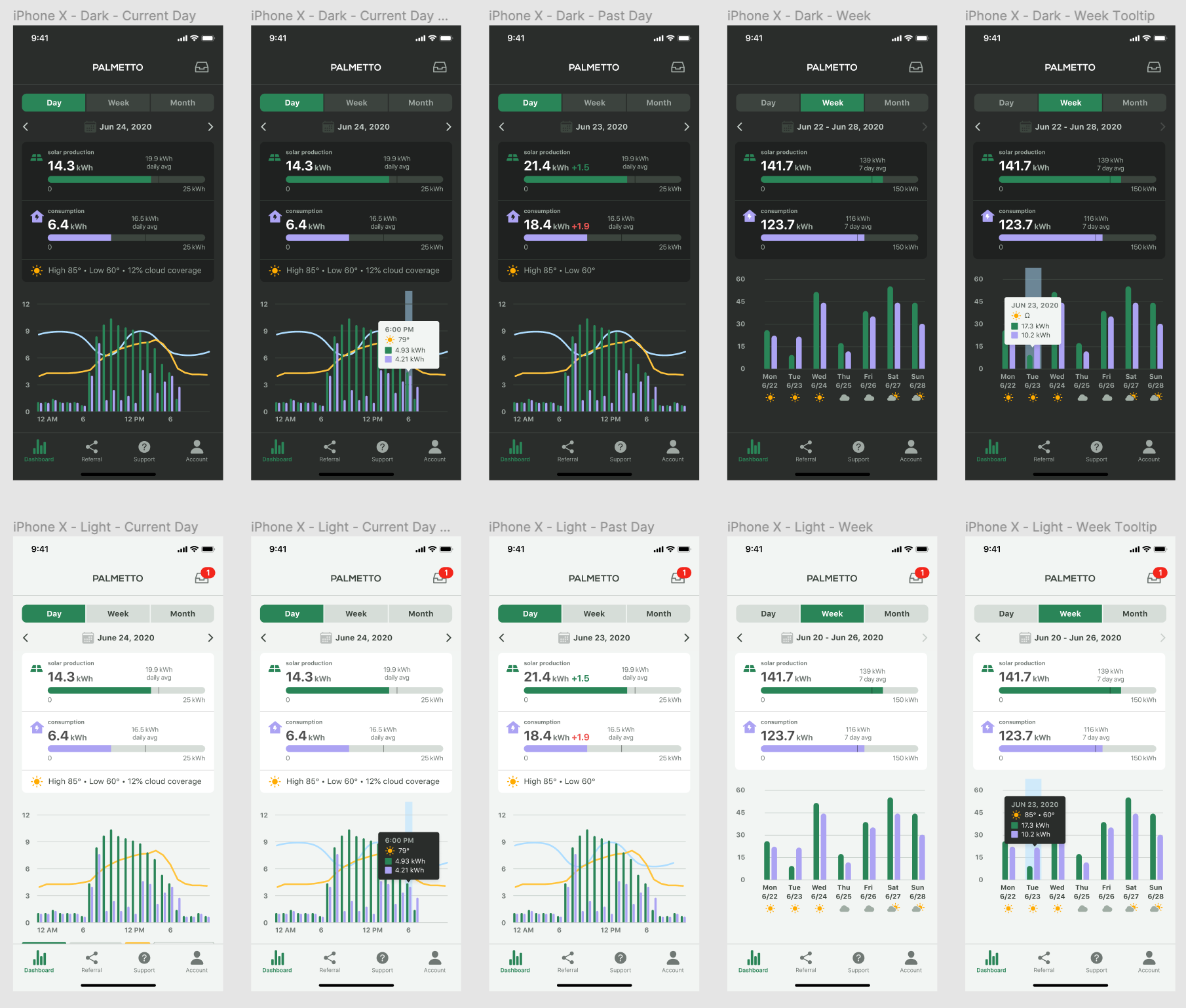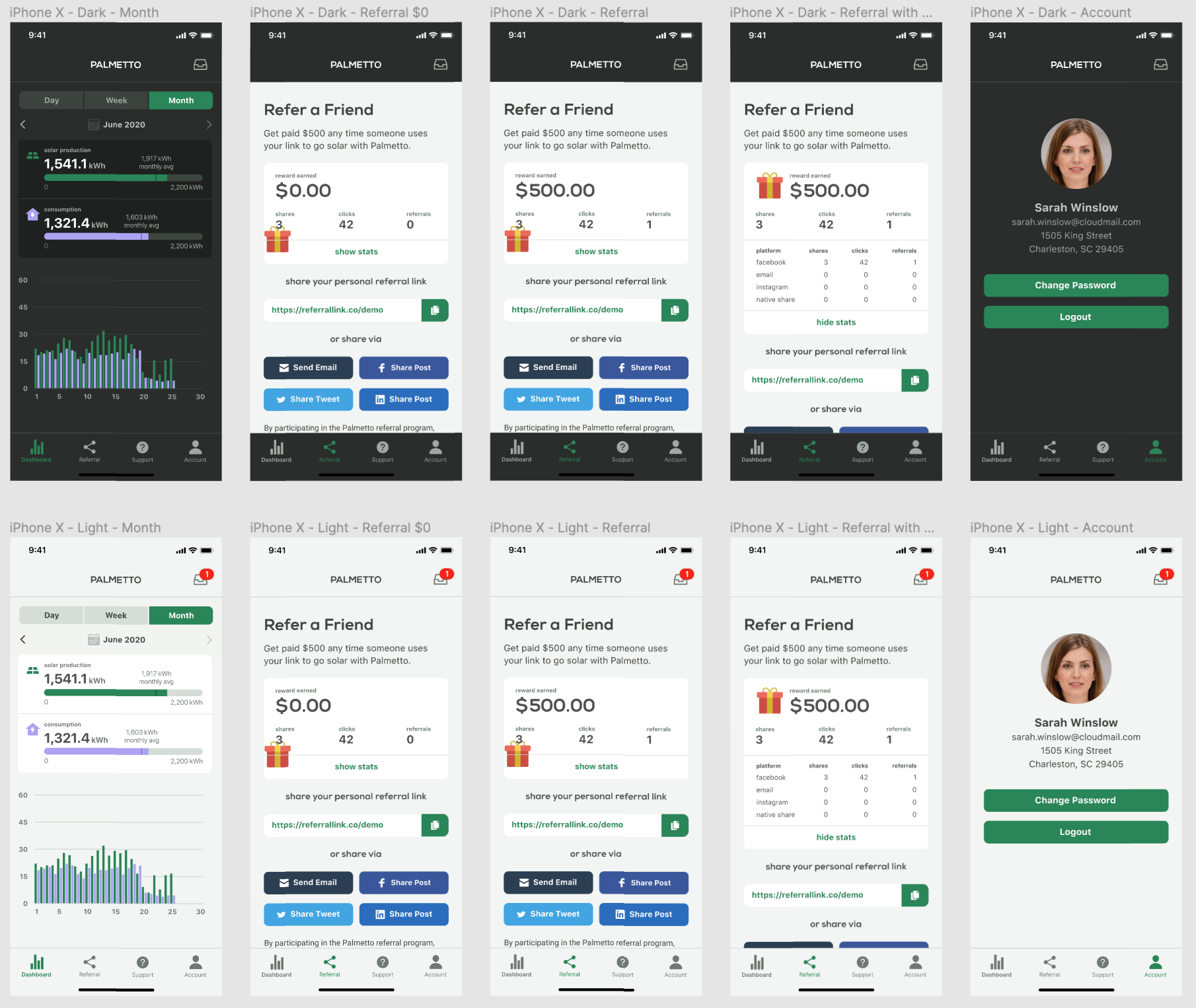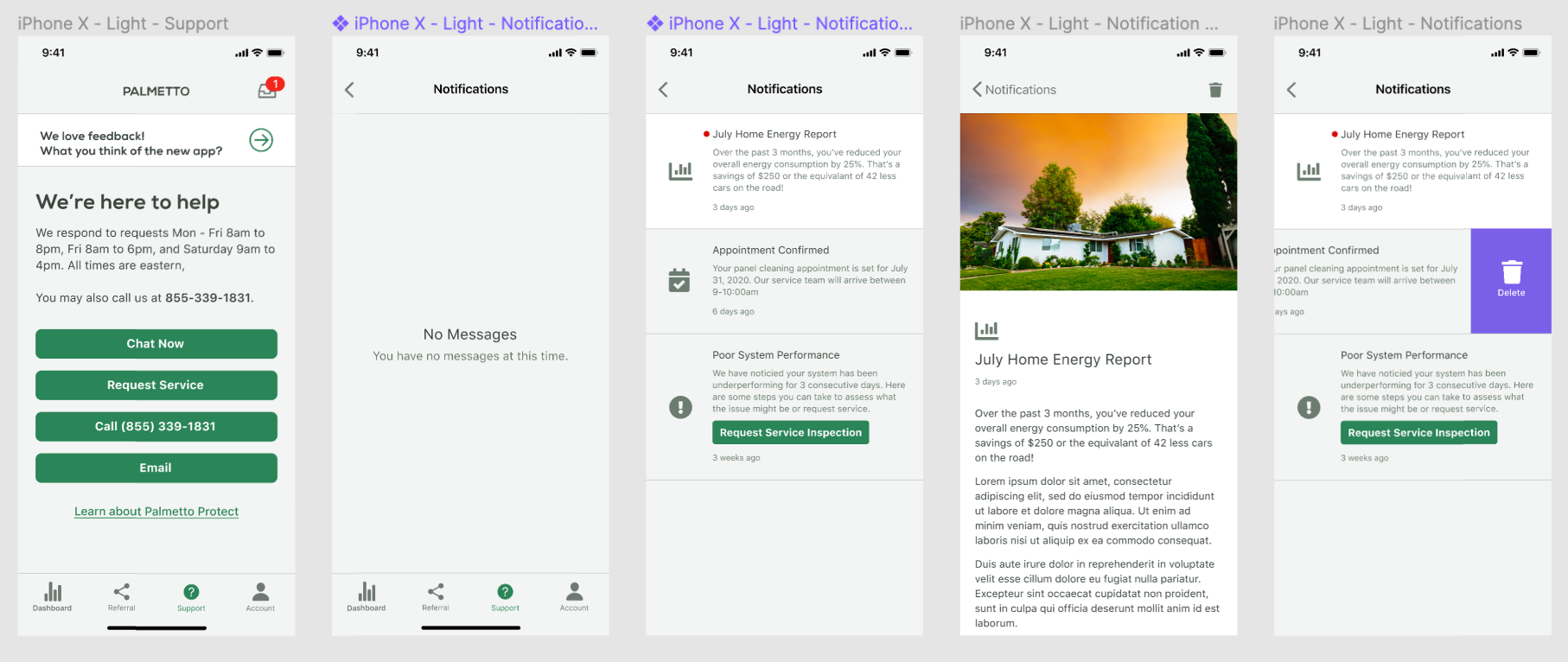 Launched final product on Apple and Google